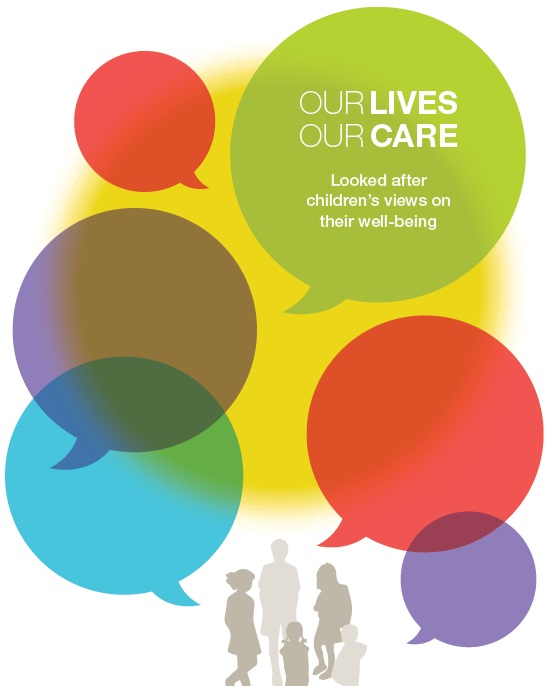 Our Lives Our Care is the first study of subjective wellbeing of looked-after children and young people, and captured how children and young people across six local authorities felt about their lives and care, including their relationships, opportunities and support they received.
The report reveals some positive results, with 83% of children saying that being in care had improved their lives. Compared to the general population, more looked-after children felt safe at home, liked school and felt their carers were interested in their education.
However, nearly one in five young people aged between 11-18 years had low wellbeing and needed much more support, and the findings also show that girls in care report a lower wellbeing overall than boys. Girls were less positive about the future and less likely to say that life was worthwhile and seemed to feel the stigma of care more deeply than boys.
The report also highlighted that half of young children (4-7 years) did not understand why they were in care and although understanding increased with age, more than a quarter of teenagers did not fully understand why they were looked after. In addition, nearly a third of 11-18 year olds reported they had been allocated three or more different social workers in the year.
The Our Lives Our Care study was led by Professor Julie Selwyn at the University of Bristol's Hadley Centre for Adoption and Foster Care Studies and Linda Briheim-Crookall from Coram Voice. 611 children across three age groups (4-7 years, 8-10 years and 11-18 years) were surveyed.
Professor Julie Selwyn, CBE, Director of the Hadley Centre for Adoption and Foster Care Studies said: "The results of the study raise important questions about the difference in caring for girls and boys and supports the need for a more 'gender aware' approach to be taken. The findings highlight the need for more continuity of social workers and show that efforts to support children in care are having positive outcomes."
Dr Carol Homden CBE, CEO of Coram said: "Our Lives Our Care is a vital groundbreaking report which, if embedded in practice, can transform the lives of looked after children and young people. It is incredibly heartening that such large majority of looked after children feel that their lives have improved since coming into care and this is a testimony to the commitment of many local authorities to the children for whom they are the 'corporate parent'. However, while there are Bright Spots of practice, there is still much that we all need to do to improve the well-being and life chances of looked after children and ensure they have the support and reassurance they need to successfully make their way in the world."
Coram Voice is hosting an event on 8 March to discuss the findings of Our Lives Our Care and explore the implications for policy and practice focusing specifically on the role of gender.
Useful links:
Read the full Our Lives Our Care report