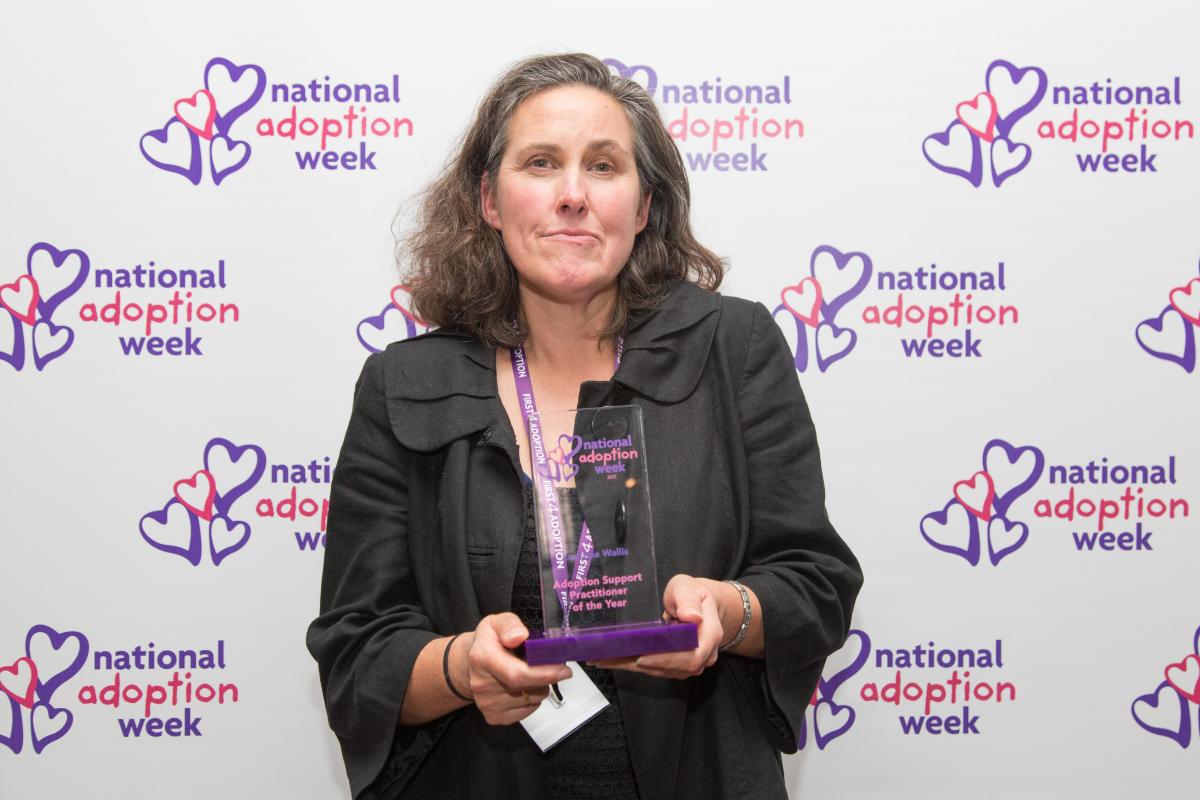 Lorraine Wallis, Coram Adoption East Midlands
Lorraine Wallis, Research and Development Worker in Coram's East Midlands adoption team, was named 'Adoption Support Practitioner of the Year', whilst Coram's post-adoption support partnership with Kent County Council won the 'Excellence in Adoption Practice' category.
Lorraine has been passionate about ensuring that children's voices shape service delivery since she started her role in 1999. Identifying that support to adoptive families was often focused on the adults, Lorraine pioneered local groups for adopted young people, offering them opportunity to share their experiences in a comfortable and safe environment.
These groups led to the subsequent development of the 'Coram Adoptables', a national peer network for adopted young people which enables them to share their views of adoption at home, school and on post-adoption support services. This input is then used to develop practical tools for those working with adopted children and young people.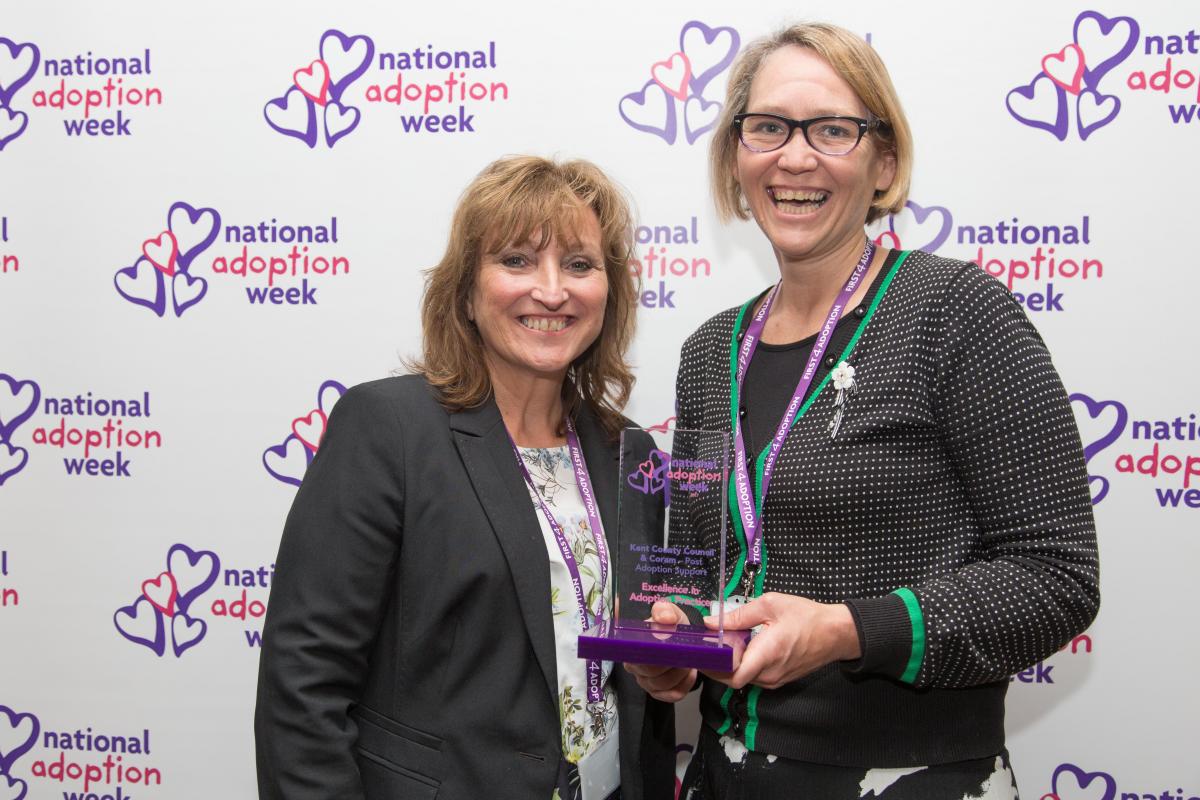 Coram and Kent County Council partnership
The innovative partnership between Coram and Kent County Council started in 2012, when the council commissioned Coram as an improvement partner. In the first three years, Coram's successful management of the council's adoption service increased the number of children being placed for adoption each year by 133% and a recent Ofsted report indicates that improvements have been sustainable.
Since 2014, Coram has worked with the council to improve and restructure post-adoption support services, to help adoptive families to bond and make secure loving attachments. The service includes therapeutic case work, parenting skills programmes, support groups and advice and information. It owes its success to collaborative working with adoptive parents and adopted children and young people.
Dr Carol Homden CBE, Chief Executive of Coram said:
"We are delighted that our work in adoption support has been recognised with these two accolades.

Lorraine is a very deserving winner and her passion and commitment is inspirational. She has had a hugely beneficially impact on the children and families she works with. They are always at the centre of her work, and she continually strives to think of new ways to meet their needs and help them to thrive.

And we are proud that our partnership with Kent County Council and the impact it has had for families has been acknowledged. It demonstrates what can be achieved when a specialist charity and a local authority collaborate to achieve the best possible outcomes for vulnerable children."
The National Adoption Week Awards are run by national information service, First4Adoption. They recognise and celebrate good practice and exceptional achievement among those working or involved in adoption in England. The winners were announced at an awards ceremony in London on Tuesday 17 October.
Useful links
Find out more about Coram Adoption East Midlands
Find out more about the Coram-Kent partnership