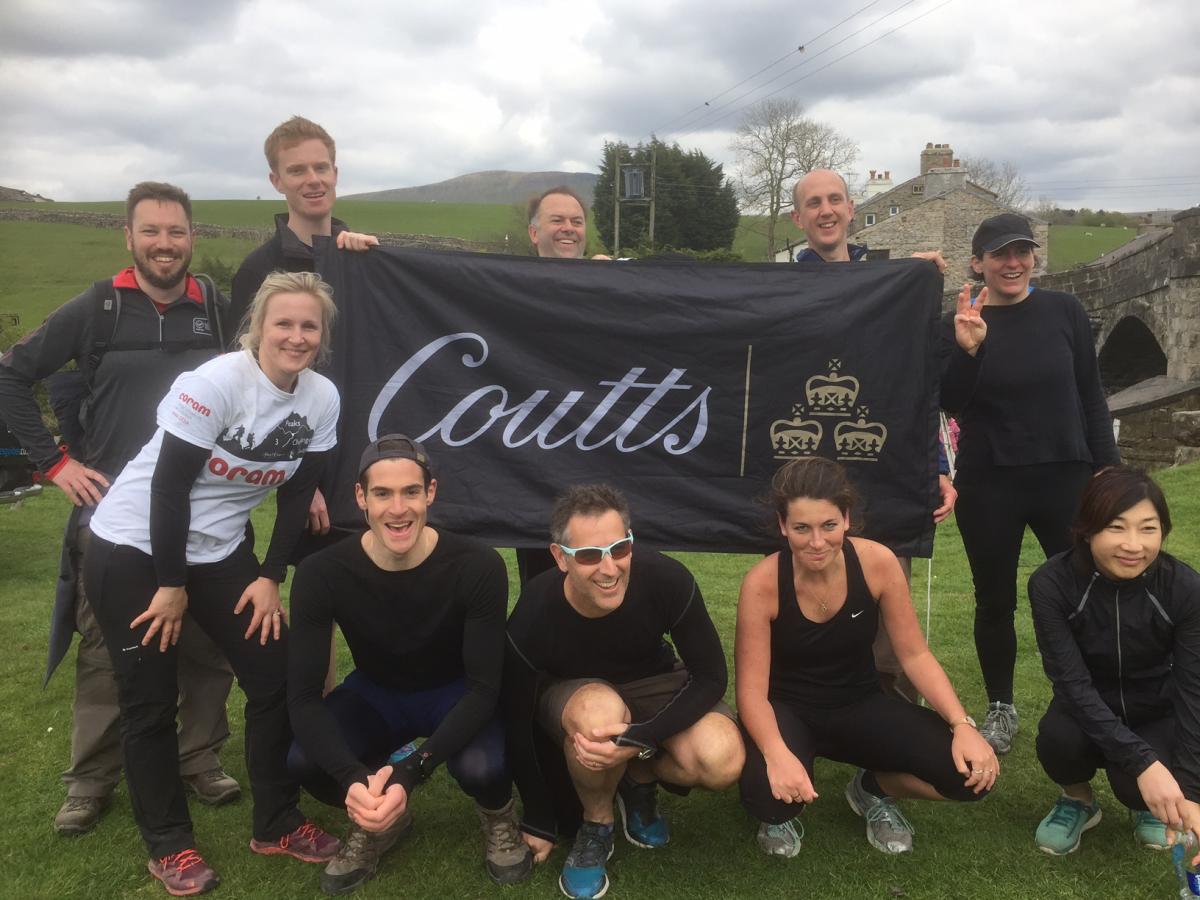 The partnership got off to a flying start when 98 staff from across the bank took on the 'Yorkshire Three Peaks Challenge', raising £83,000 from this endeavour alone.
The momentum has continued throughout the summer, with sweepstakes, softball tournaments and cycle rides raising a further £17,000 for Coram's work with vulnerable children.
Peter Flavel, CEO of Coutts commented:
"I am very proud of all our staff who have contributed to raising funds for Coram. We are honoured to be associated with such a fantastic charity who support vulnerable children throughout the UK and look forward to further fundraising and support as our partnership continues."
Coutts' next challenge will be a nationwide "baton relay" visiting all 15 of the bank's regional offices, from the firm's northernmost office in Newcastle to its Headquarters on The Strand, London. The Baton Relay is a celebration of Coutts' 325th anniversary, with staff encouraged to get involved in any way they can and raising a minimum of £100 each for Coram. Following this will be the Great Coutts Zip Wire Challenge on the 28 September!
In addition, Coutts' fundraising efforts will be boosted by the Coutts Foundation which is providing a grant to fund Coram's creative therapy work.
Coram's Head of Corporate Partnerships, Alice Lamb said:
"We have been blown away by Coutts' commitment to Coram. To have passed the £100,000 mark so early in the partnership is beyond our wildest expectations. With so many exciting events and campaigns in the pipeline, this remarkable partnership is only going to grow and grow."
Coram will also receive donations from Coutts clients throughout the partnership. The 'Thank You from Coutts' scheme provides a unique loyalty platform, offering Coutts Silk Card holders a choice of gifts and tailor-made experiences – as well as the option to make a donation to Coram's vital services, in lieu of receiving a gift.
The more cardholders spend on their cards, the more gifts and experiences they can redeem. As they move through the various spend levels, clients can unlock larger and larger donations to Coram.
Funds raised by Coutts will be distributed across Coram's vital services, supporting the children and young people who most need our help.
Useful Links: