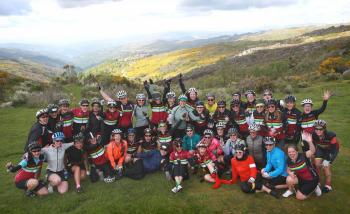 On 18th May 2017, 43 women from the property industry set out on pedElle 2017 – a ride that would become known as one of the most challenging Club Peloton events to date.
Three days later, the cyclists arrived into Lisbon, having cycled more than 500km (300 miles) and climbed 7,800m (25,500ft) from Porto.
Cycling through some of Portugal's stunning scenery, they conquered challenging climbs, overcame long days in the saddle and endured temperatures of 32 degrees. Along the way, friendships and new business networks were forged, and the ladies raised over £41,500 for Club Peloton's beneficiary charities.
Two thirds of all funds raised are donated to Coram, enabling Coram Adoption to find secure and loving families for some of the UK's most vulnerable children.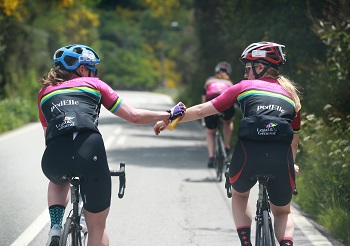 The group got together one month after the ride to reflect on their remarkable achievement and celebrate the funds raised on the fifth annual pedElle ride.
Our Corporate Account Executive, Amy Story, said:
'So many of the women taking part in this year's pedElle have achieved that which they never thought possible – cycling long distances on challenging terrain over three consecutive days. In turn, their hard work both in and out of the saddle will transform young lives and provide vulnerable children with futures they didn't think possible. On behalf of Coram I would like to thank this year's 43 riders for pulling together to achieve amazing things and help us continue to create better chances for children.'
Now the only question on everyone's lips is where next year's challenge will take place!