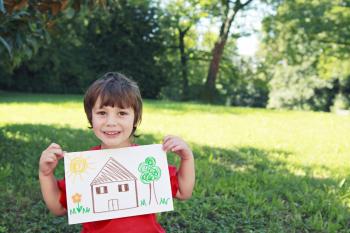 Adoption Activity Days, delivered by our specialist team at CoramBAAF, allow prospective adopters to meet a range of children who are waiting to be adopted in a supported, safe and fun environment.
The events allow prospective adopters to interact with children through fun and enjoyable activities, such as arts and crafts, sports and games. Considerable time and thought is spent preparing social workers, foster carers, prospective adopters and children for being involved in an Adoption Activity Day.
In order to attend an Adoption Activity Day, prospective adopters must be referred by supervising social workers. They may be referred prior to approval if they are in stage 2 of the assessment process with a positive recommendation. Referrals are free of charge.
If you have any prospective adopters who would be interested in attending the Surrey Adoption Activity Day, or would like further information, please contact adoption.activitydays@corambaaf.org.uk.
Find out more about CoramBAAF's Adoption Activity Days and upcoming dates at http://corambaaf.org.uk/ourwork/activitydays.
Useful links
CoramBAAF Adoption Activity Days