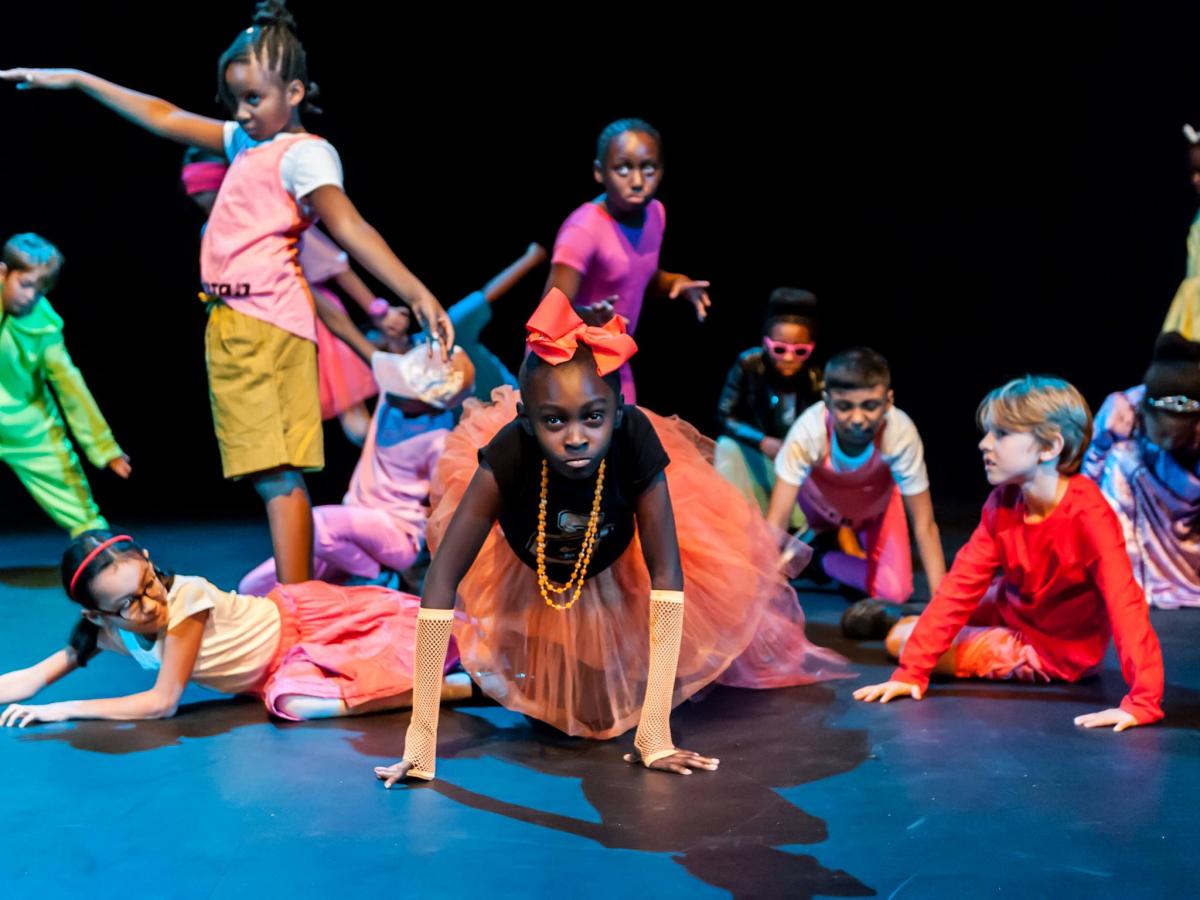 Every year, the world's largest annual youth drama festival sees thousands of children perform abridged Shakespeare plays on stages across the country, boosting their confidence, self-esteem and essential life skills. For the first time, to extend this opportunity to more children and young people, Coram Shakespeare Schools Foundation (CSSF) is running the festival over two school terms, with performances taking place during Autumn 2022 and Spring 2023.
The team at CSSF will work with participating schools throughout the festival process, providing creative and logistical support, preparing students to perform a 30-minute Shakespeare play in a local professional theatre.
CSSF provides:
Scripts for primary, secondary and SEND schools

Award-winning curriculum resources

Full-day in-person teacher Continued Professional Development (CPD) training session

Ongoing teacher support from dedicated programmes coordinator

Half day in-school student workshop

Professional theatre performance experience
Over the past 22 years, CSSF, an award-winning cultural education charity, has worked with over 300,000 children from thousands of schools including primary, secondary, SEND, and with Pupil Referral Units (PRUs).
The Theatre Festival lies at the heart of CSSF's work and provides all children with the chance to shine, building their confidence, creativity, and resilience in the process. 98% of teachers say their students are more confident and work better as a team as a result of participation in the festival.* Following the pandemic, this has become even more vital, supporting children's recovery and wellbeing and providing the opportunity to reconnect following unprecedented disruption to their lives.
Ruth Brock, Managing Director of CSSF, said: "The Theatre Festival gives thousands of children and young people from every background, community and school type the opportunity to be creative, be inspired, and be together – things that children need more than ever right now.
"From school refusers whose attendance soars, reluctant readers who seek out the full texts in their school library, to autistic young people who understand more about social interaction; we know the festival has the power to change lives every year.
"We can't wait to see schools' creative interpretations of Shakespeare come to life, bringing joy to local communities and giving children and young people confidence and skills to last a lifetime."
For Lauren, 15, the Coram Shakespeare Schools Festival experience has been truly transformational. Lauren attends a Pupil Referral Unit after being excluded from mainstream education. Lauren said: "When I first started at this school, I was worried I wasn't going to get anywhere in life. I thought people would label me as having gone to a 'naughty school'. Since then, I've come a long way. Taking part in Shakespeare Schools Festival has played a big part in that. When I switch into character, I feel like I can let my real emotions out. It helps me to find out who I am and escape my pain. I feel like I'm proving everybody wrong… I've realised that if there's something you want to do in life then there's a way to make it work."
Hannah Henson, a teacher at Beecroft Garden Primary School in Lewisham said: "Our school has taken part in the festival every year since 2016 and the children absolutely love it – it's the big school event that gets talked about the most. It's incredible to think how far some of the students have come. For example, one of our actors has a history of speech and language difficulties. To see him perform, you would never know. He's grown massively in confidence. For any school considering taking part I'd say, 'Go for it!'"