Coram has a diverse board of highly experienced and sector leading trustees and governors with direct beneficiary experience. Find out more about their specialisms using the dropdowns below.
President
Sir David Bell
Appointed president: September 2015
Knighted for his longstanding services to industry, the arts and charity, Sir David is a non-executive director of The Economist, former director of Pearson plc and former Chair and Chief Executive of the Financial Times. Sir David's involvement in public life and service spans many years. For ten years he was Chair of homelessness charity, Crisis, and continues to chair a number of organisations, including Sadler's Wells and Cambridge University Press. He is also an active trustee of several organisations and is a member of the Honorary Council of the Royal National Theatre.
Sir David succeeds Alderman Sir Michael Bear as Coram President.
Trustees
Jenny Coles (Vice Chair)
Appointed Trustee: September 2016
Jenny is the Vice Chair for Coram's Board of Trustees. Jenny qualified as a social worker in 1986 and has been a senior manager in Local Authority Children's Services since 1997.  She has worked extensively in children's safeguarding, looked after children and quality assurance, and has also managed integrated youth and youth justice services.  Jenny moved from Luton Borough Council to take up the post of Director of Children's Services for Hertfordshire County Council in 2010.  She is the lead DCS for Sector Led Improvement in the Eastern Region and is the chair of the ADCS Families, Communities & Young People Policy Group.
Geoff Berridge (Treasurer)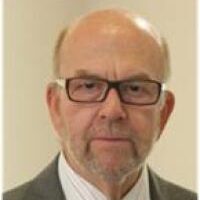 Appointed Trustee: March 2012
Geoff was introduced to Coram during discussions with the Advisory Centre for Education.  He is currently the Treasurer of Coram, a member of the Nominations and Governance Committee and the Investment Committee, and Chair of the Finance Committee. Geoff worked as a senior manager at IBM for a number of years, leading IBM financial services and IBM Business School. Subsequently, he set up his own consultancy business helping  create education strategies for a range of both private and public sector clients. Geoff is the Chair of Trustees of Hampstead Wells and Campden Trust and former Chair of Governors of Hampstead School. He was also a director and trustee of the Camden Arts Centre, and of the Advisory Centre for Education.
Paul Curran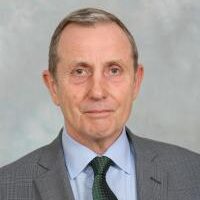 Appointed Trustee: January 2006
Paul is a member of the Finance Committee and is Chair the Adoption Sub-committee, CoramBAAF and Coram Family and Childcare. Paul has had an extensive career in social work as practitioner and manager and has advised on developing Coram's relationships with the public sector. Paul was Director of Children's Services in Islington until 2009, he then led the implementation of the national safeguarding peer review programme for the LGA. He was involved in a number of improvement programmes with local councils and was appointed as an independent chair for safeguarding and improvement boards.
Ade Adetosoye OBE

Appointed Trustee: September 2012
Ade is a Trustee of Coram, Chair of the Children Services Committee and the Chief Executive Officer of Bromley Council.
Prior to joining Bromley Council in January 2017, Ade worked in several senior positions within local authority and transformed services in both the City of London and Lambeth Council. He has also held senior management roles within health, private and statutory organisations. Ade is an experienced Social Work Director with vast expertise in the delivery of services to vulnerable children, adoption, looked after children, child protection, advocacy and children in need.  He is a school governor and was part of the team charged by the Charity Commission to review safeguarding arrangements of Oxfam.
Ade was awarded an OBE in 2013 by Her Majesty the Queen for his contribution to public services.  As a recognised leader in his field, Ade was identified as one of the 100 most influential business leaders in the United Kingdom in 2019 and was runner-up in the MJ Chief Executive of the Year award in 2020.
Her Honour Judge Celia Dawson
Appointed Trustee: June 2017
Celia is a Circuit Judge sitting at Norwich and Ipswich County Courts dealing with complex children's cases in adoption, public and private law. She previously worked as a District Judge in East Anglia, Stratford and Wells Street Family Proceedings Court, where she dealt with some of the first concurrent planning cases, pioneered by Coram.
She qualified as a solicitor in 1985. Before her appointment as a District Judge in 2004 she specialised in children's cases in the family court and also defending young people accused of criminal offenses in the Youth Court.
She was a trustee of the Children's Legal Centre based at Essex University before it became part of the Coram Group. She has since then served as a trustee of Coram Children's Legal Centre. She has a keen interest in training professionals and judges and has served as a judicial college tutor and trained judges on children's law and practice in Tanzania and Zanzibar, as part of a joint initiative between UNICEF and Coram International.
Judith Trowell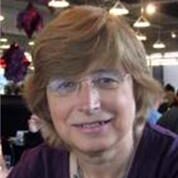 Appointed Trustee: October 2013
Judith is a trustee of CoramBAAF and Coram Voice. Judith is a Child and Adolescent Psychiatrist formerly working  at the Tavistock Clinic. Judith is also a professor of child mental health in the West Midlands, based at Worcester University. In addition she is a psychotherapist and has undertaken clinical outcome studies to explore the better outcomes for abused girls and depressed young people amongst other studies. More recently, Judith has consulted to organisations for troubled and abused children and is conducting research on what helps to produce the best outcomes. Judith is a trustee and founder of Young Minds.
Jill Pay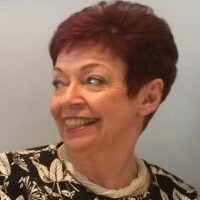 Appointed Trustee: November 2018
Jill's background is business management in advertising, the private medical sector, the Employment Department and the House of Commons where she worked for 18 years.  Jill was the first woman to be appointed as Serjeant at Arms in 2008, a formal job with a very formal uniform.
Jill's passion is to help people to develop, grow and succeed, from primary school children who are struggling to learn to read through to entrepreneurs finding their way in business and female senior managers who are seeking to crack that ultimate glass ceiling.
Jill is Chairman of Trustees of the Coram Beanstalk literacy charity and she is a Reading Helper in a primary school in Battersea where she works with three children encouraging them to love reading and books.
Jill is a founder and an active member of Pink Shoe, a businesswomen's network affiliated to Parliament that recognises, develops and celebrates women's unique talents and skills that complement those of their male colleagues.  She leads on the development of the UK Economic Blueprint for Women, designed to stimulate the growth of women-owned businesses across the UK.
Jill is a qualified business practitioner in Neuro Linguistic Programming and an experienced coach and mentor.
Kerry Smith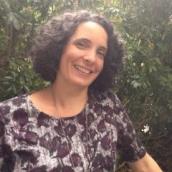 Appointed Trustee: July 2020
Kerry Smith started her career at the Refugee Legal Centre and as a trainee at Bhatt Murphy Solicitors. Moving into international humanitarian work Kerry was posted in Ethiopia and Columbia for the International Committee of the Red Cross before returning to work as a Gender Adviser at Amnesty International UK focusing on trafficking. She then moved to work on children in conflict at Save the Children before joining Plan International UK as Head of Girls Rights and Youth and developing a new area of work on girls rights in the UK. She joined the Helen Bamber Foundation as Chief Executive in May 2018.
James Dray

Appointed Trustee: July 2020
James is a Trustee of Coram, Chair of Coram Shakespeare Schools Foundation, and also sits on the Campaign Committee. He has been involved with charities working to advance the social mobility of children for over a decade having previously served as a Trustee of Debate Mate and the South African Schools Debating Board. James is a partner at the Brunswick Group where he focuses on Global Health, International Development, and Philanthropy.
Andrew Carter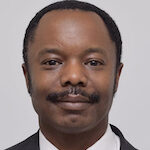 Appointed Trustee: June 2022
Andrew has been the City of London Corporation's Executive Director of Community and Children's Services since 2017. He is responsible for the provision of housing adult social care and support, education, family and children's services. Before joining the City of London Corporation he was the Head of Children's Social Care at Thurrock Council in Essex. He has over 20 years of experience across child and family social work having obtained a Masters in Social Work from the University of Sussex in 1994.
Hanif Barma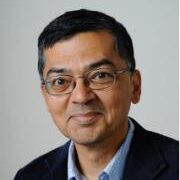 Appointed Trustee: June 2022
Hanif is Trustee and Treasurer at Coram Beanstalk. He is also a member of the Coram Group Audit Committee. Hanif is founder of governance consultancy, Board Alchemy, which advises clients on improving the effectiveness of their boards and committees, and their risk and audit functions. He is currently a board member at Southwalk Cathedral Enterprises and a member of the Audit & Risk Assurance Committee at the Department for International Trade. Previously, Hanif was Chair of St Christopher's Fellowship, a charity supporting children in care and on the edge of care. He is a Chartered Accountant and holds an MBA from London Business School.
Paul Hewitt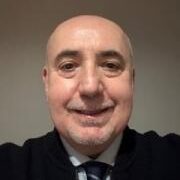 Appointed Trustee: June 2022
Paul Hewitt is a Trustee of Coram and a passionate supporter of children and young peoples' services, especially adoption services. Paul is the Chair of the Advisory Board for the Children's Commissioner of England and Wales, and a board member of the Audit and Risk Committee for the Childrens' Commissioner's Office. He is a qualified, registered social worker and a qualified executive coach who runs his own coaching company, operating in the public sector.
Paul recently retired as Chief Executive of Harrow Council, and completed over 30 years of continuous service as a senior leader in social care; including the role of Director of Children's Services and Director for Adult Social Services. He is now serving as a lay expert member on the London Diocesan Strategic Safeguarding Board for the Church of England.
Paul was previously the Chair of the Coram Ambitious for Adoption Strategic Steering Group He was instrumental in establishing its place as one of the foremost Regional Adoption Agencies in the country. He continues to support the work undertaken by Coram as an active member of the Coram Children's Services Committee, and is known for his leadership and commitment to promoting the well-being of care- experienced young people.
Governors
Maureen Sutherland Smith (Life Governor)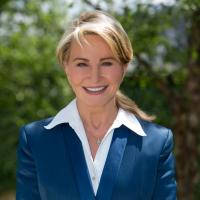 Campaign Group
Appointed Governor: June 2002
Maureen has played a vital role in Coram fundraising for many years. She chaired the Grosvenor House Arts and Antiques Fair event which raised over £400,000, and organised City Rocks, the first rock concert held in the City of London, which raised £200,000 for the Lord Mayor's Appeal. She has played a key role in developing the Coram brand and has introduced numerous contacts and businesses to Coram. Today, Maureen is a member of the Campaign Committee and is involved in extending Coram's reach and connections. Maureen is founder and Chairman of The Communication Group plc, one of the UK's leading independent PR consultancies. She was previously MD at BBDO Public Relations and CEO at the Good Relations Group plc, the first PR company to be quoted on the London Stock Exchange.
Peter Brown FRSA FCA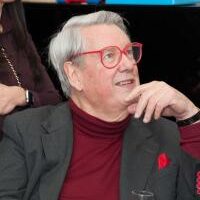 Life Governor: Appointed: 1959
Peter is a former Chairman of Coram (1975 – 1990) and has been a Governor since 1959. Peter is a life governor, Charter Patron and donor to Coram. He has introduced a range of contacts and has pledged a legacy to Coram in his will. Peter is the Chairman of Synergy Holdings Ltd and has previously been Chairman of Dawson Holdings Plc, the Goldshield Group Plc, Top Pay Research Group Ltd, Associates British Industries, Riverside Press Ltd. Wace Group Plc, and IP Plus Plc. Peter pioneered the idea of a recruitment agency dedicated to the voluntary sector in 1984 and remains Chairman of Charity and Fundraising Recruitment. Peter is a member of the Worshipful Company of Skinners and a trustee of Tomorrow's Achievers, Young Enterprise, the Politics and the Economics Research Trust. He is the former Chairman of the Fountain Society, the Public Monuments and Sculpture Association and the Hyde Park Estate Association.
Guy de Froment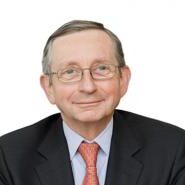 Appointed Governor: June 2013
Guy sits on the Appeal Board and is chairman of the Investment Committee. Guy has spent most of his working life in the City. After graduating from H.E.C in Paris (Ecole des Hautes Etudes Commerciales), he held senior positions in London and in Paris with Indosuez, Barclays, and BNP Paribas where he was vice-chairman of Asset Management until he retired in 2010. He is a committee member of The Wine Society and a non-executive director of Impax Asset Management.
Philippa Dodds John MBE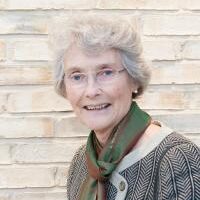 Campaign Group
Appointed Governor: October 2002
Appointed Life Governor: June 2012
Philippa has been central to the development of Coram's events for more than a decade. She has raised over £500,000 through her leadership at the Handel birthday concert. She has championed the development of the Hogarth Dinner and has introduced a range of contacts. She is a member of the Campaign Committee and remains actively involved in Coram events. She and her husband are donors to Coram. Philippa initially trained as a teacher with a parallel life singing choral music. After raising a family of five children, she returned to work as a freelance consultant focusing on education, the arts and charitable projects. Philippa managed a fund for Education in Tower Hamlets on behalf of Canary Wharf Limited for 20 years sponsoring research and implementation into early language and literacy, sport and arts development. Philippa is also a trustee of a composer trust, the Edgar Bainton (UK) Society, and a trustee of The Levantine Foundation, a conservation charity working to preserve the paper based cultural heritage of the Near East.
Asif Rangoonwala (Vice President)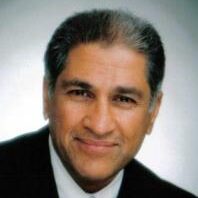 Appointed Governor: June 2008
The Rangoonwala Foundation has supported the Handel Birthday Concert, and is currently a major sponsor of Coram's Art Therapy in schools project. Asif is an entrepreneur who founded and eventually sold Eurobuns which supplies baked goods to fast food chains, restaurants and supermarkets. Asif has gone on to start a company called South Street Asset Management providing essential accommodation for students and key workers. He is Chairman of Powerboat P1 and has Directorships in other companies. Asif is the Chairman of the Rangoonwala Foundation which supports marginalised societies worldwide. He is also the Chairman of The British Pakistan Foundation and Chairman of the World Memon Foundation. He is a Trustee of the British Asian Trust and a World Fellow of The Duke of Edinburgh's Award.
James McCallum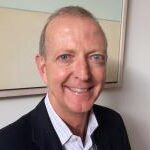 Appointed Governor: July 2016
James is an external (non-trustee) member of Coram Group's Finance and Audit Committees. James trained as a Chartered Accountant with Price Waterhouse, and has over 30 years' experience in corporate finance and financial management with Coopers & Lybrand, BT plc and OyezStraker. Since 2013 he has been running his own business, Caremark (Wandsworth), providing social care to people in Wandsworth who need assistance to live independently and safely at home. James is a Trustee of Work Stress Solutions, a mental health charity in Surrey, and was a member of Girls' Day School Trust's Audit Committee.
Rob Watts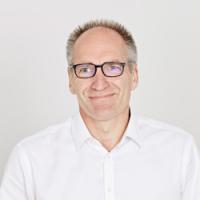 Appointed Governor: July 2016
Rob began his career with Laing Management in 1986 as a graduate trainee, following completing a degree in Construction Management at Reading University in 1985. He then joined Heery International (now part of the Balfour Beatty Group) in 1988 and gained experience in all aspects of construction delivery from office and hotel conversion and refurbishments to large scale multi-phase projects. Rob joined Stanhope in 1998 and has delivered a wide range of projects as Development Director. Rob was appointed Operations Director across all Stanhope projects in 2014.
Ruth Miller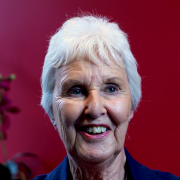 Appointed Governor: July 2016
Ruth is the Deputy Secretary of the Old Coram Association (OCA) and a Governor at Coram. To find out more about the OCA, visit: www.oca1947.co.uk.
Alison Lowton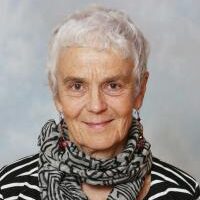 Appointed Governor: June 2018
Alison's experience has meant she was an invaluable sounding board member for Coram in critical areas of our work. She was a Foundling Museum Trustee, and is now chair of Trustees at Coram Children's Legal Centre. Alison is a qualified solicitor who has mostly worked in local government. Her most recent position was with the General Social Care Council as Head of Governance and Legal. Amongst her extensive experience Alison spent time working as a child care lawyer meaning she had a high exposure to children's services including Adoption and Foster Panels. She also worked for several years for the London Borough of Camden as Director of Law.
Lord Simon Russell of Liverpool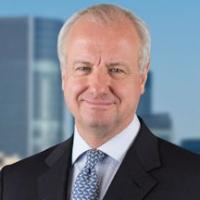 Chair of the Campaign Group
Trustee: June 2009 – 2018
Chair of Coram Life Education: June 1993 – 2018
Simon Russell has been involved with Coram Life Education since 1988, and was its chairman from 1993 to 2018. He helped steer its amalgamation with Coram in 2009, upon which he became a Coram Trustee. Professionally, he was a headhunter for 35 years, latterly as a Partner at Spencer Stuart. He was elected to the House of Lords as a cross bench peer in 2015, having previously served there from 1982-1999. He is an officer of the All Party Parliamentary Group for Adoption & Permanence, a Deputy Speaker in the Lords and a member of the UK delegation to the Parliamentary Assembly of the Council of Europe. He is a trustee of the Foundling Museum and a Patron of the Cavell Nurses' Trust
Anthony Douglas CBE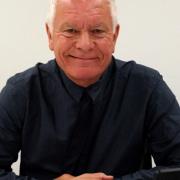 Appointed Governor: July 2019
Anthony Douglas was Chief Executive of Cafcass, the national agency charged with articulating the voice of the child in family courts throughout England, from 2004-2019. Cafcass employs the most number of social workers of any UK organisation and is responsible for 140,000 children annually. Anthony was an economist and a journalist prior to becoming a social worker and has written 4 books on UK social care and is now writing a fifth on the importance of social care globally. He is a Visiting Fellow of the Universities of East Anglia and Plymouth and until April 2019 was a member of the Family Justice Board and the Adoption Leadership Board. He was awarded a CBE in 2008 for services to family justice and adoption, and was made an honorary Doctor of Law by the University of East Anglia in 2018. He was given the 'outstanding contribution to social work' award at the Social Worker of the Year Awards in November 2018. He now chairs the Suffolk Safeguarding partnership for vulnerable children and adults and has an additional portfolio of work comprising short-term and long-term projects aimed at improving public services.
Nicola Brentnall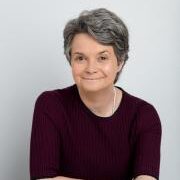 Appointed Governor: June 2022
Nicola Brentnall has been involved in the UK voluntary sector since 1997, working in youth development, mental health and the arts. She has held a variety of senior roles, both executive and non-executive, including Company Secretary, Director, Chief Executive and Trustee. She is the co-Founder of The Queen's Commonwealth Trust and is currently a philanthropy advisor. As a grant-maker, Nicola has supported the work of Coram since 2012. Nicola holds a Masters Degree in Corporate Governance and Business Ethics from Birkbeck College and is a Fellow of University College London.
Honorary Vice Presidents
Sir Christopher Benson JP DL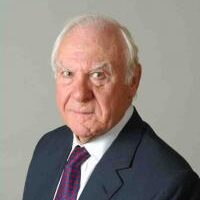 Appointed Chair: 2005
Appointed Hon VP: October 2008
Sir Christopher was appointed President and Chairman of Coram in 2005, before these roles were split, and became Honorary Vice President in 2008. He has introduced a large number of contacts to the charity, and he is currently a donor to Coram. Sir Christopher's career in business has spanned 50 years. His previous positions included chair of large international companies such as MEPC plc, The Boots Company plc, Royal and Sun Alliance Insurance Group, Costain plc, London Docklands Development Corporation, Cross London Rail Links (Crossrail) as well as others in the retail and construction industries. Sir Christopher is a Liveryman of the Worshipful company of Chartered Surveyors and Chair of a regeneration project in Salisbury, Salisbury Vision. Sir Christopher was the High Sheriff of Wiltshire in 2002 and was knighted in 1988.
Carolyn Steen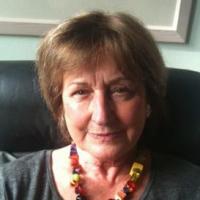 Appointed Governor: 1983
Appointed Chair: 1995
Appointed Honorary VP: 2001
Carolyn became a Trustee of Coram in the 1980s and was Chair of Coram from 1995 to 2001 during which time she oversaw the separation of Coram's child care work from the historical art collection. The campus at Mecklenburgh Square was developed during her chairmanship and Coram moved to carry out its child care work there. The Foundling Museum was set up as a separate charity and The Coram Collection is housed within the Museum at Brunswick Square. She was a Trustee of the Museum from 2001 to 2012. Carolyn is now an Honorary Vice President of Coram and Honorary Vice President of the Old Coram Association. Carolyn is a Chartered Psychologist working with Psychology4Law, a consultancy specialising in the assessment of children and families both in the public and private sector. Her previous appointments include senior educational psychology positions in various London Education and Social Services Authorities.Carolyn has devoted much of her life to working within the voluntary sector as a Trustee in many child care and arts organisations including The Rainer Foundation, Touch Down Dance The Music Therapy Charity and a housing association, The Britannia Royal Naval College Museum and a housing association. She was a magistrate in Willesden and a District Councillor in Devon.
Edward Hartill OBE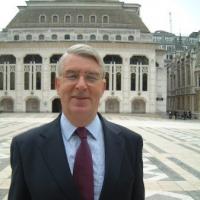 Appointed Governor: January 2006
Chair: 2008 – 2014
Edward has brought enormously influential contacts to Coram over many years. He has been central to the Coram Campus redevelopment and chairs the Campus Development Committee. He is a Coram donor and attends many events. Edward, a Fellow of the Royal Institution of Chartered Surveyors, had a distinguished career in the property departments of major insurance companies, and 23 years as City Surveyor to the City of London Corporation. He chaired cross-industry working parties which led to the creation of both the Property Services National Training Organisation and the Sector Skills Council which replaced it. He has been President of the former General Practice Division, Honorary Treasurer of the RICS and President of the Association of Chief Estates Surveyors in Local Government. Currently Edward is a Trustee of the University of London. He is a Liveryman of the Worshipful Company of Chartered Surveyors and was Master in 2003/2004 during which time he was awarded his OBE for services to the Corporation of London and surveying.
Alderman Sir Michael Bear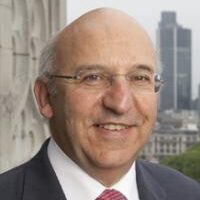 President: May 2012 – July 2015
Appointed Governor: July 2008
Sir Michael chose Coram as the main beneficiary of his Lord Mayor's Appeal in 2011, which raised substantial sums towards Coram's work and transformed Coram's profile in the city. Sir Michael is currently President of Coram, the Chair of the Campaign Committee and a member of the Campus Development committee. He is leading on the property and construction sector for the Coram Campus Appeal and is Past Master of the Worshipful Company of Paviors who supported Coram during Sir Michael's year as Master. Sir Michael is a non-executive director of Arup and former Managing Director of Balfour Beatty Property and Regeneration Director at Hammerson plc. Sir Michael was Lord Mayor of the City of London 2010- 2011. He is Vice President of RedR, a Governor of Clifton College and Emeritus Trustee of Spitalfields Music Festival. He was Chairman of the public/private City Challenge Programme in the Borough of Tower Hamlets and a Director of its successor body Cityside Regeneration. Sir Michael was awarded Knights Bachelor in 2012 for his services to regeneration, charity and the City of London.
Group Directors
Dr Carol Homden CBE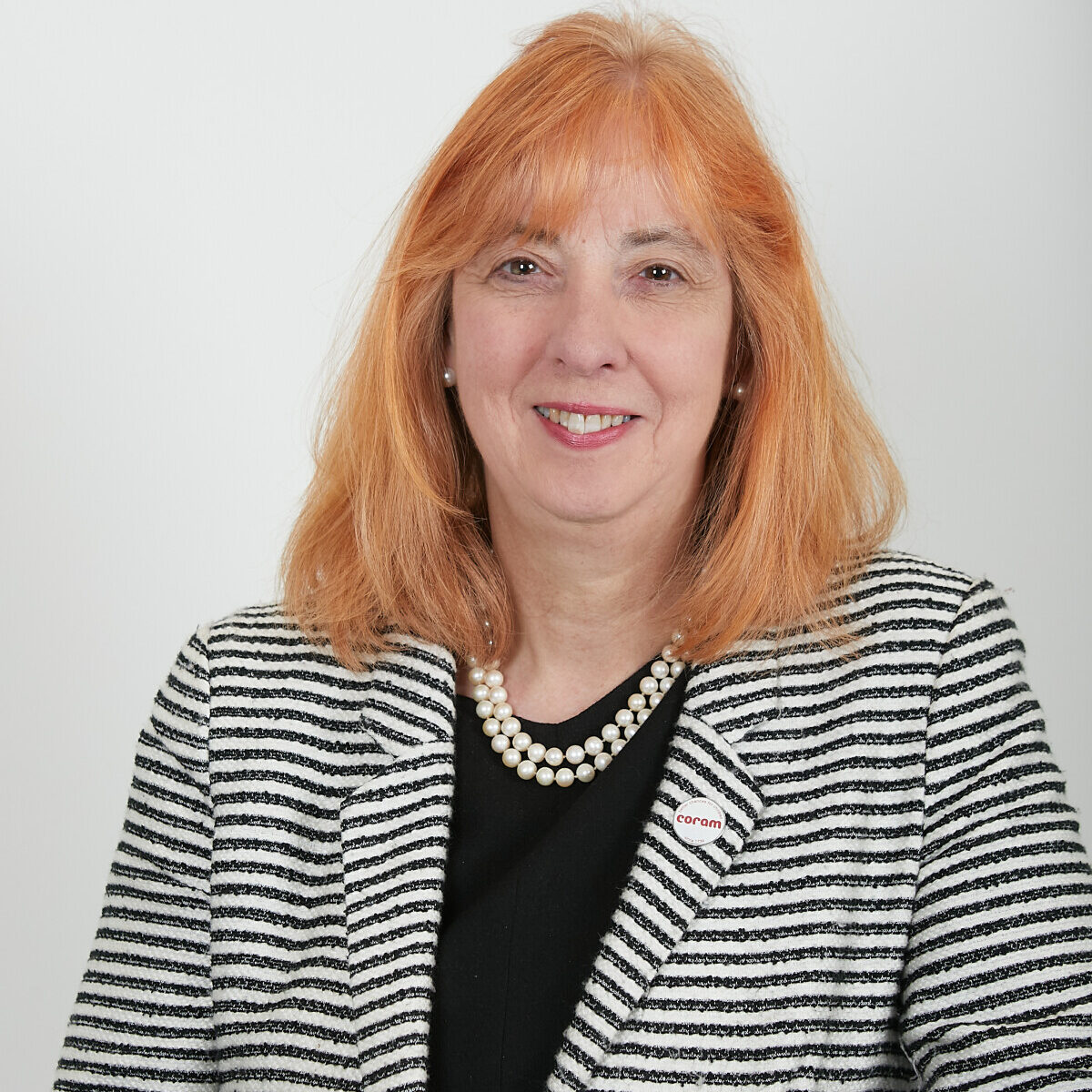 Group CEO
Carol started her career setting up print media enterprises before becoming Director of Marketing and Development at the University of Westminster, later moving to the British Museum in 1999 as its first Director of Marketing and Public Affairs. Her affinity for improving the lives of young people led her to the position of Commercial Director for the Prince's Trust in 2003, and she became Chief Executive of Coram in 2007.
Formerly a member of the Youth Justice Board for England and Wales, Carol served on the Adoption Leadership Board for seven years and is a continuing member of the Association for Child and Adolescent Mental Health. She was Chair of the National Autistic Society for ten years and is now Chair of Diabetes UK. Carol was awarded a CBE in 2013 for her contribution to services for children and families.
Christine Kelly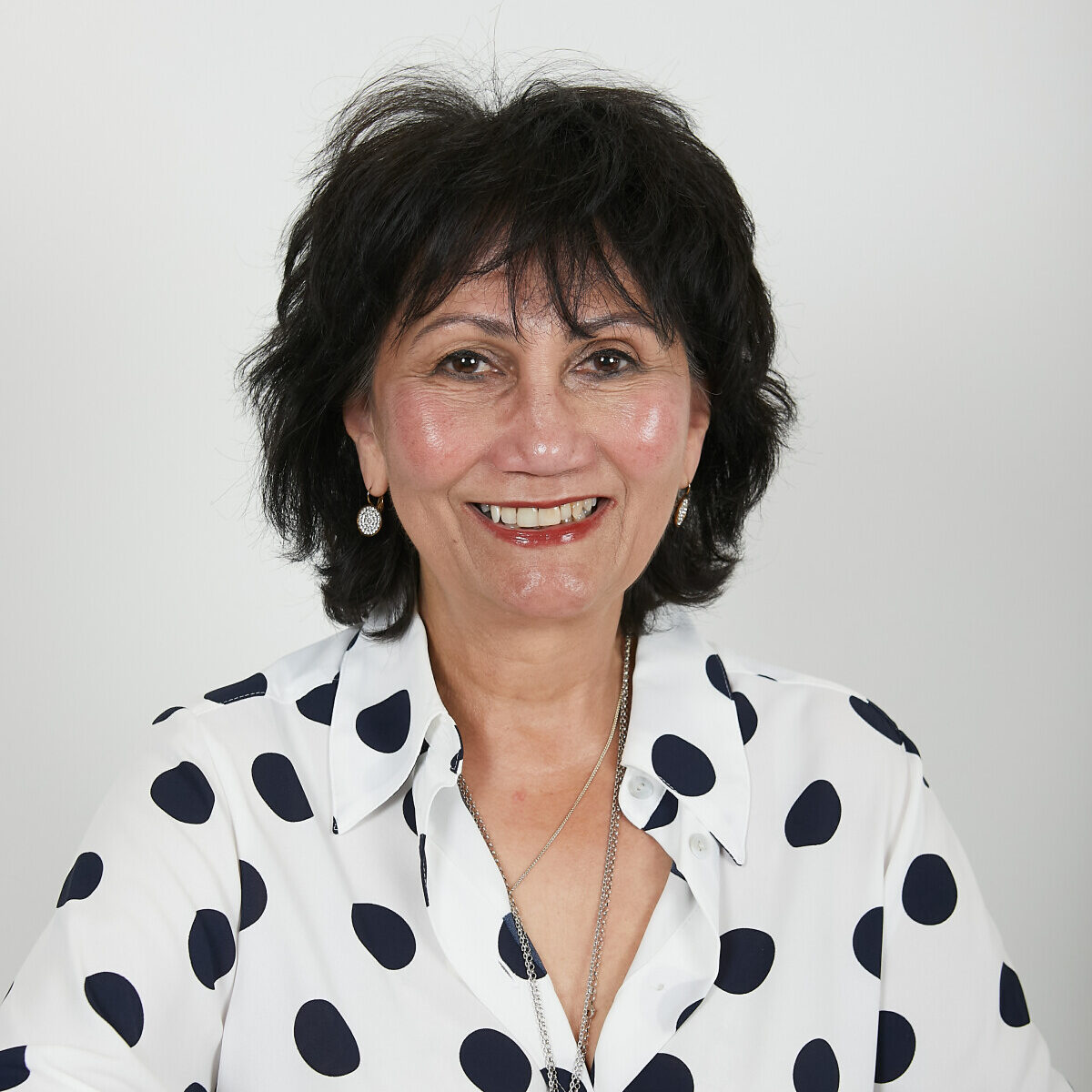 Director HR and Compliance
Velou Singara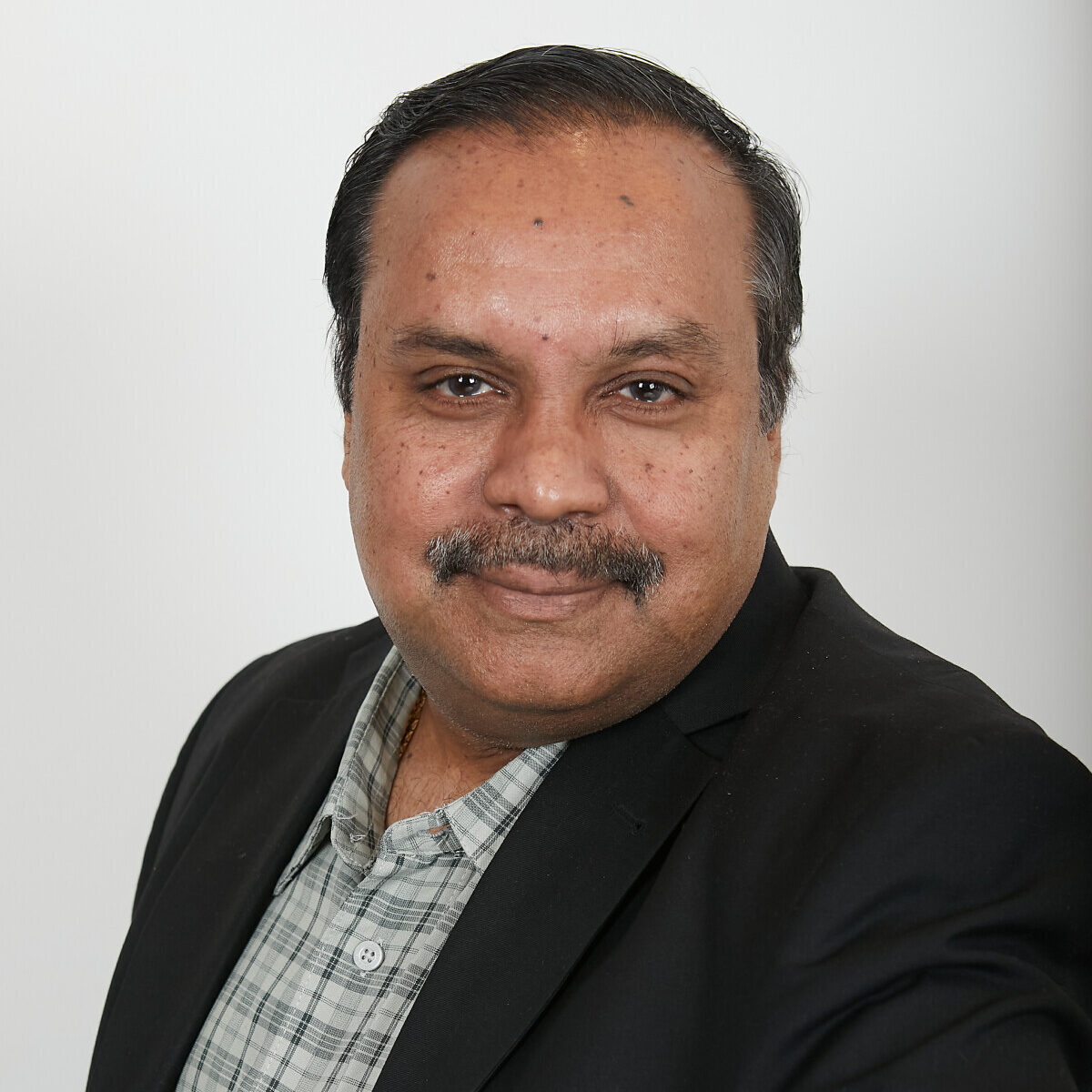 Chief Finance Officer
Velou Singara manages the Coram Group Finance and Resources. Velou is a graduate of Mechanical Engineering and completed his Master of Business administration in Finance and Information Systems. Velou has 20 years of Financial sector experience, working in managerial positions in different sectors including commerce, industry, education and the voluntary sector. Velou is Qualified by Experience and also a part qualified member of Association of Chartered Certified Accountants in UK. Velou has contributed to the development of financial regulations for charities under the Statement of Recommended Practices (SORP) to the charity commission and was a member of the HM Revenue & Customs consultation group on Vat reforms for charities.
Department Heads
Dominique Fourniol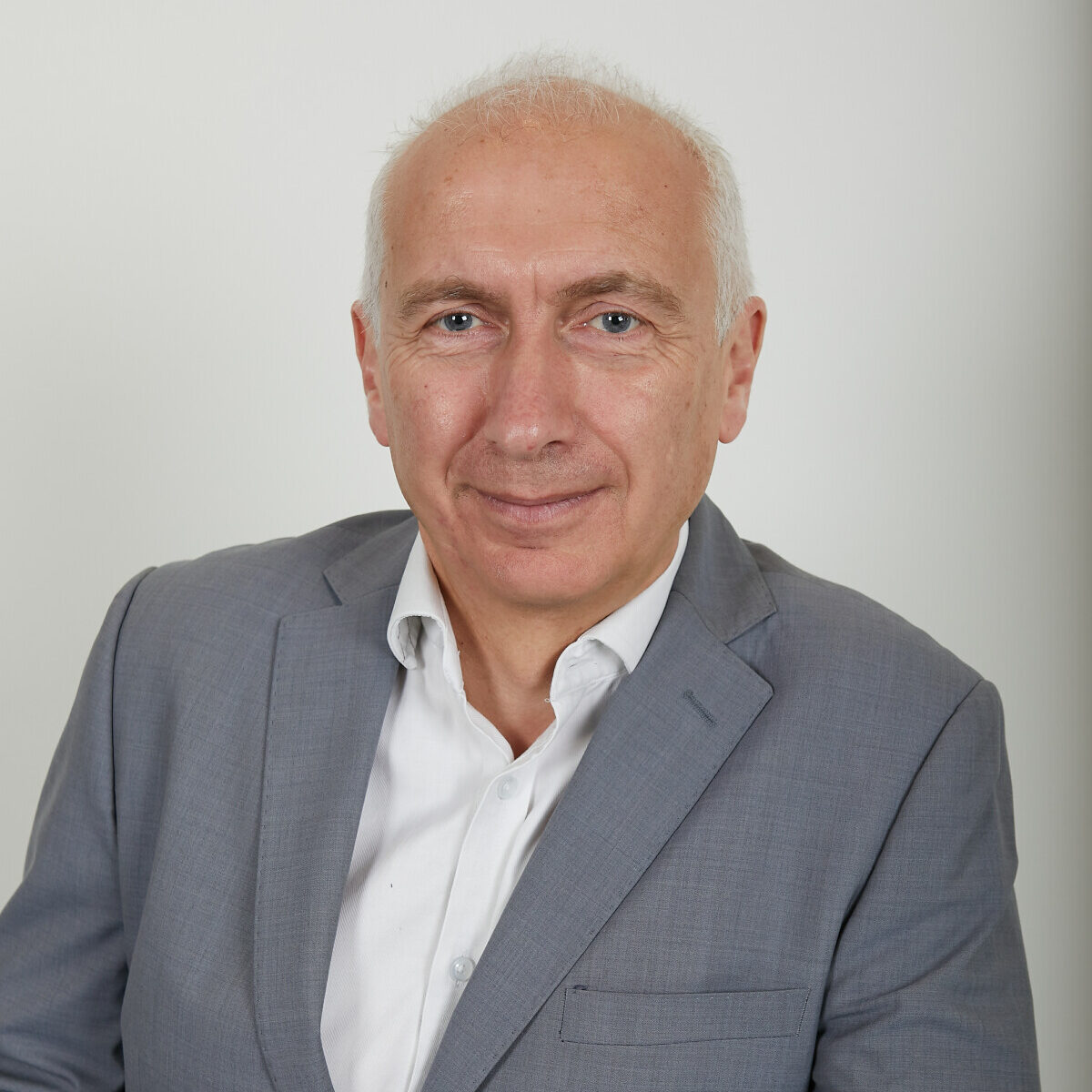 Group Head of Communications
Dominique was appointed the Coram Group's Head of Communications in January 2019. Previously, he was Head of Media Relations at UCL, one of the world's leading research universities, leading the team responsible for building the university's media profile across the UK and worldwide.
Prior to UCL, he worked in media and communications roles across a range of sectors, including in Government (media relations with Cabinet Office, Department of Health and Ministry of Justice) private sector (marketing and business development with Chrysalis Ltd) and the charity sector (head of comms for the UN International Year of the Family).
Cathrine Clark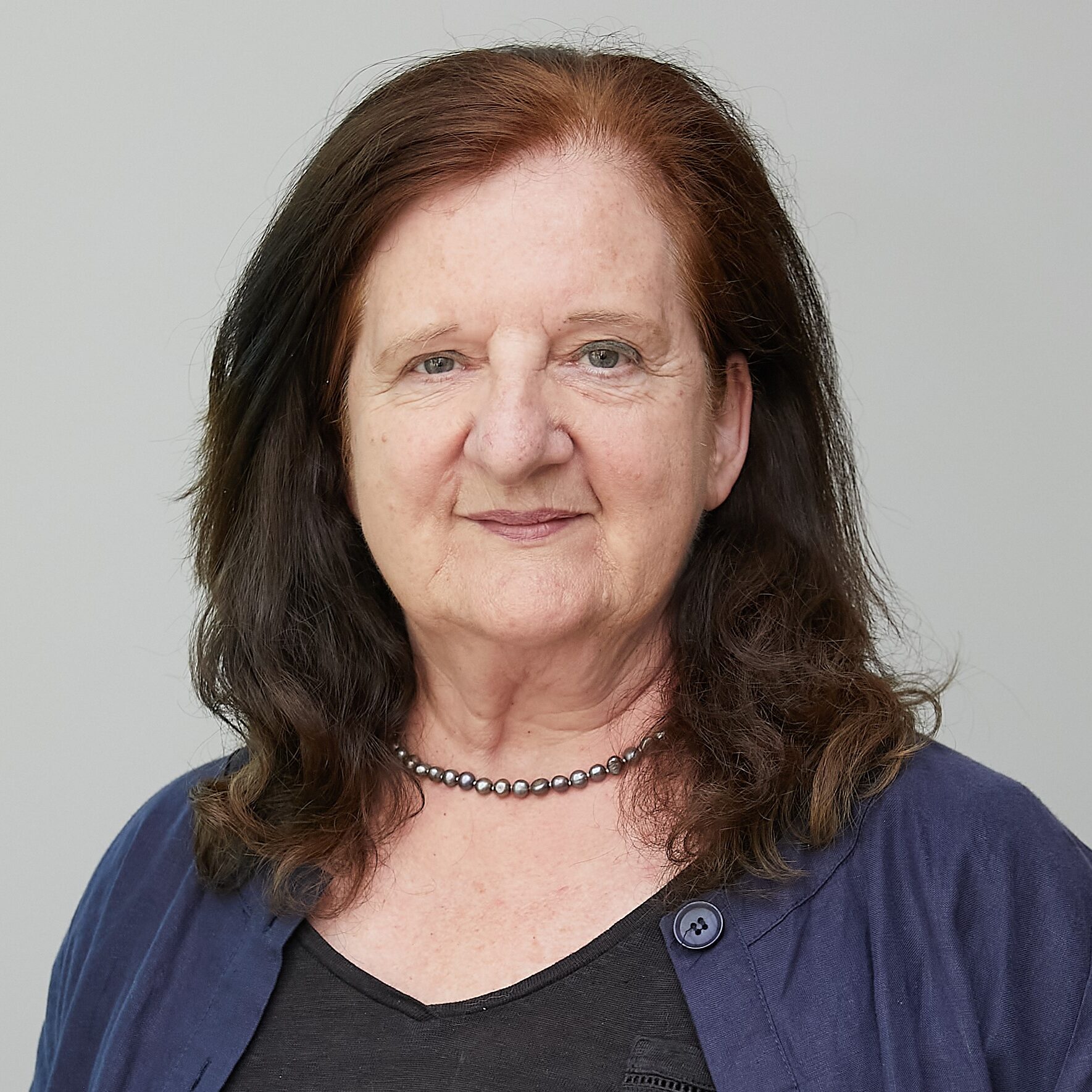 Group Head for Quality and Safeguarding
Max Stanford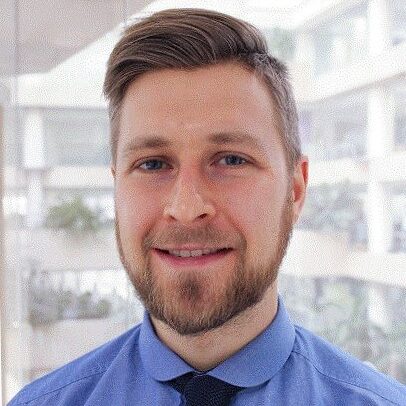 Group Head of Impact & Evaluation
Max Stanford joined Coram in March 2023 as Head of Impact and Evaluation. He previously worked for the Early Intervention Foundation including as Acting Assistant Director of Evidence where he oversaw a large portfolio of research and evaluation including on children's social care, family support, parental relationships, family hubs and early years. He previously worked for the Department for Education, as head of their early years research and evaluation, as well as at the Office of the Children's Commissioner, and Blackpool Better Start. Max has also worked for a number of charities including Barnardo's and Toynbee Hall and was chair of trustees of a local children's charity in Pimlico for four years. He holds a PGDip from the Institute of Education and an MPhil from the University of Oxford.

Senior Management Team
Harriet Gill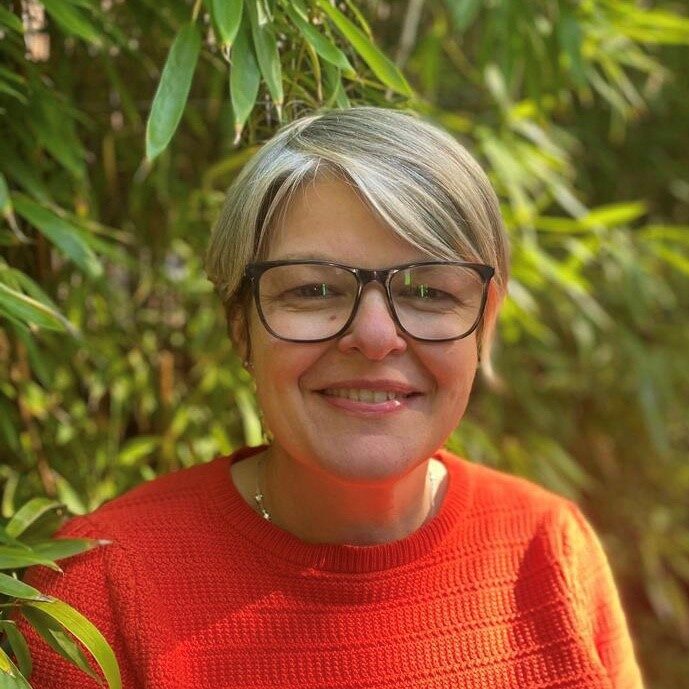 Managing Director Education and Wellbeing
Harriet is the Managing Director of Education and Wellbeing for Coram, responsible for Coram Life Education and Coram Beanstalk's vision for children and young people to develop social and emotional skills for the future.
She is responsible for Coram Life Education and its reach and impact in schools across the UK, working with trustees, central team and local delivery partners to ensure their service to schools is consistent and high-quality. Harriet has been a leader within children and young people's charities for 30 years – previously for Brook Young People's charity and, since 2015, at Coram.
Brigid Robinson MBE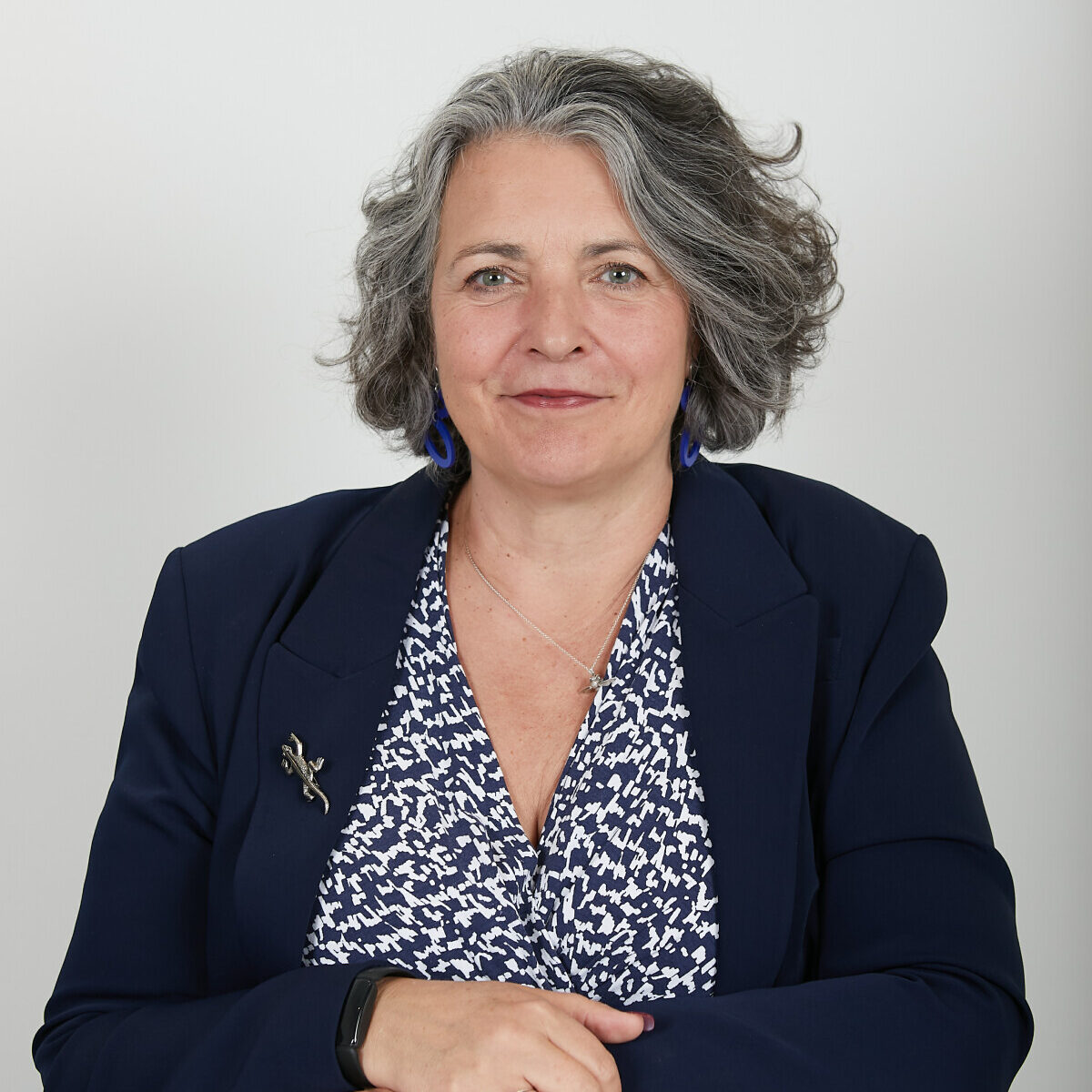 Managing Director, Coram Voice
Professor Dame Carolyn Hamilton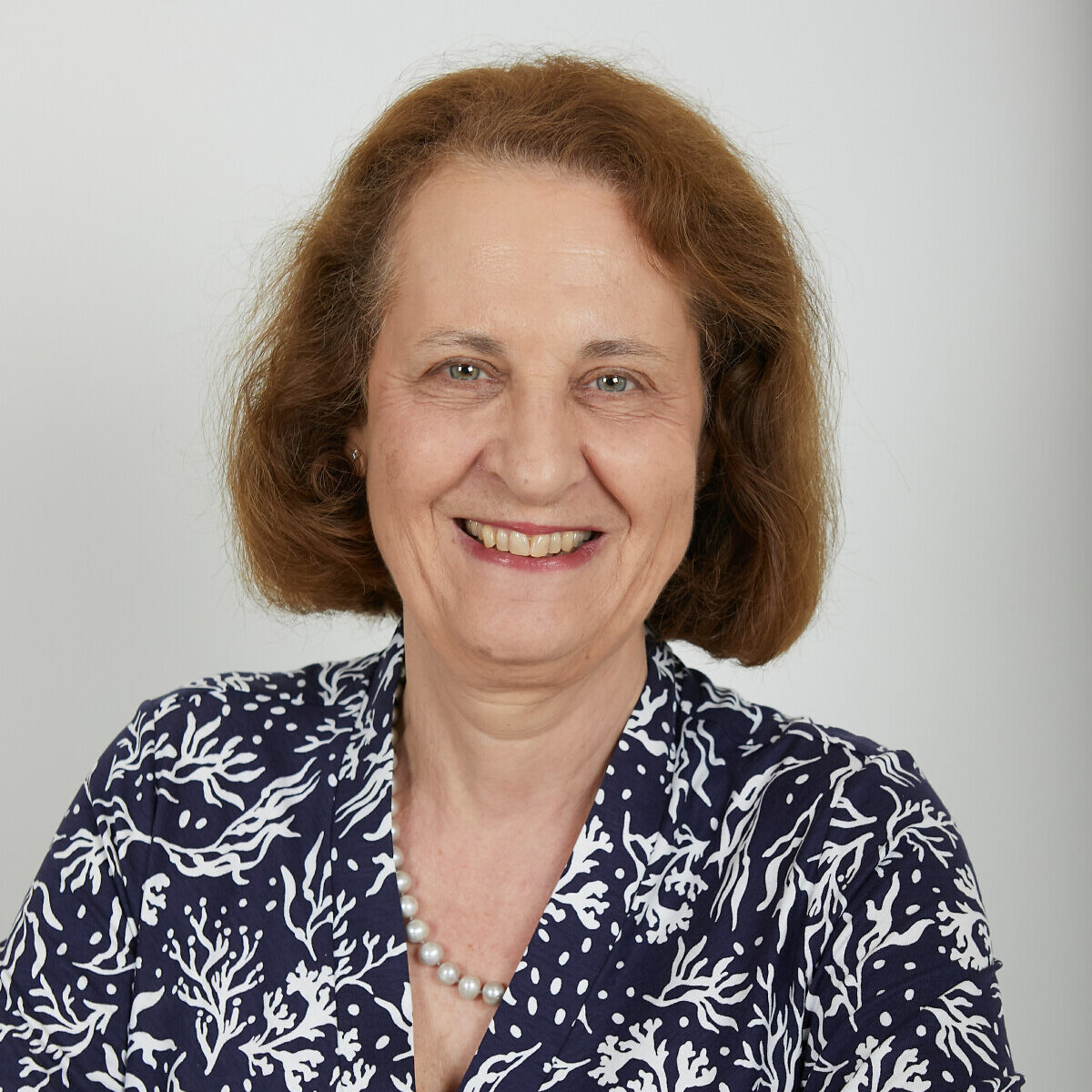 Director of Coram International
Carolyn Hamilton is a Professor Emeritus of Law at the University of Essex and a Fellow of the Human Rights Centre. She was the Senior Legal Adviser to the Children's Commissioner and served as the Children and Families Commissioner to the Legal Services Commission.
Professor Hamilton is an internationally known human rights and child rights lawyer who has published widely on issues of children's rights, including juvenile justice; children in armed conflict;  violence against children; children and counter-terrorism; child protection, children and education and child labour; child marriage; gender-based violence; child exploitation; trafficking; refugee and asylum seeking children and administrative justice. She has worked across Africa, Asia, Europe, Central Asia, the Caribbean and the Middle East.
Professor Hamilton was awarded the Sigrid Rausing prize for inspirational leadership in 2005 and the Children's Legal Centre, of which she is Director, was awarded the Gandhi Peace Prize in October 2009 for its work with refugee and asylum seeking children in England and its project for sexually exploited and trafficked girls in Tajikistan. Furthermore, Professor Hamilton has been granted the award of Dame Commander of the British Empire (DBE) for Services to Children's Rights and Education in the 2017 Queen's Birthday Honours List.
Ellen Broomé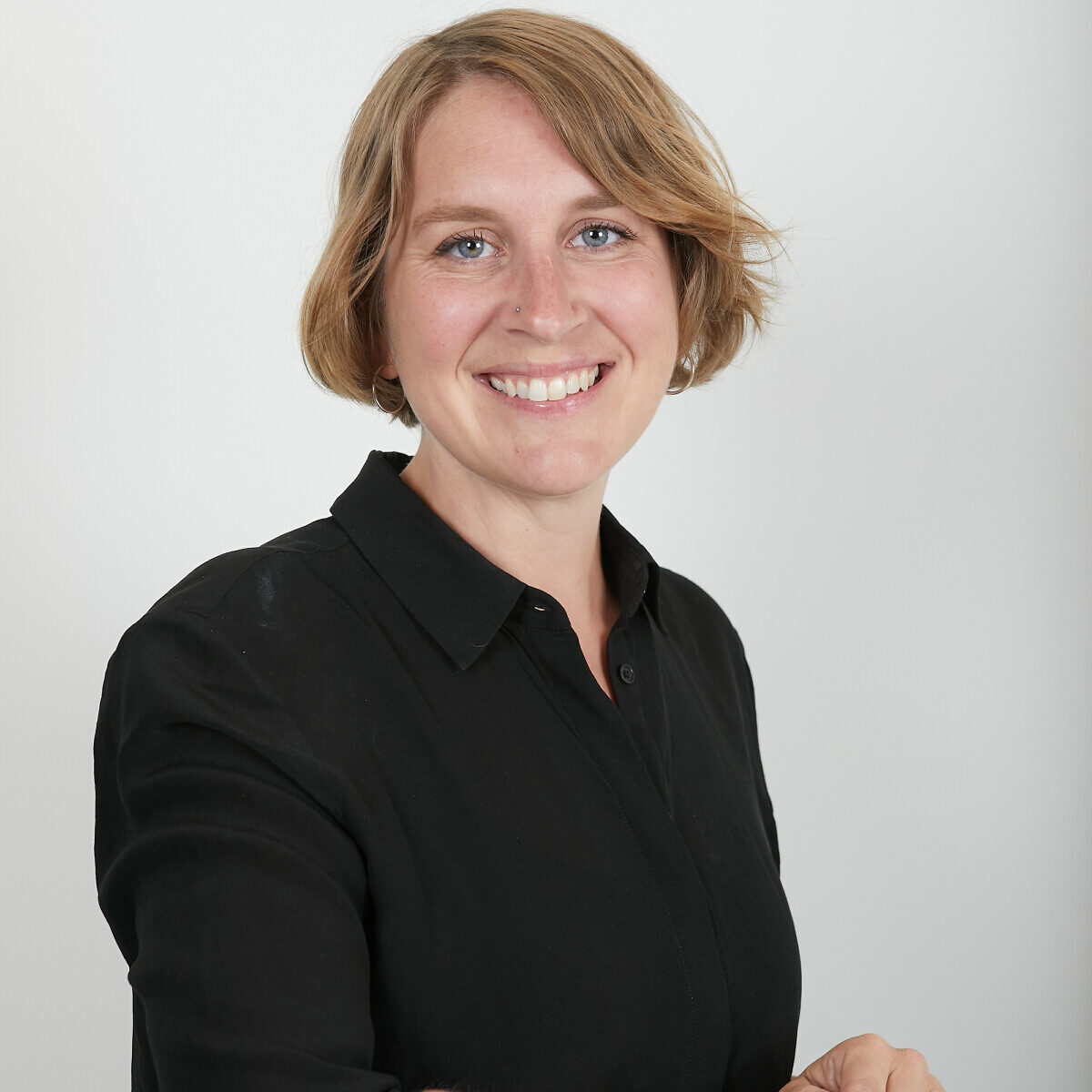 Managing Director, CoramBAAF and Coram Family and Childcare
Ellen is the Managing Director of CoramBAAF and Coram Family and Childcare and joined in 2021. She previously held the role of Director of Children and Families at NatCen, the UK's leading social research organisation, and was previously Chief Executive at Coram Family and Childcare, where she worked for five years, and led the merger of the charity into Coram in 2018. She brings over 15 years of experience of strategic leadership, research, policy, advocacy and communications from previous roles including at the Children's Society, the National Autistic Society and Parliament.
Kevin Yong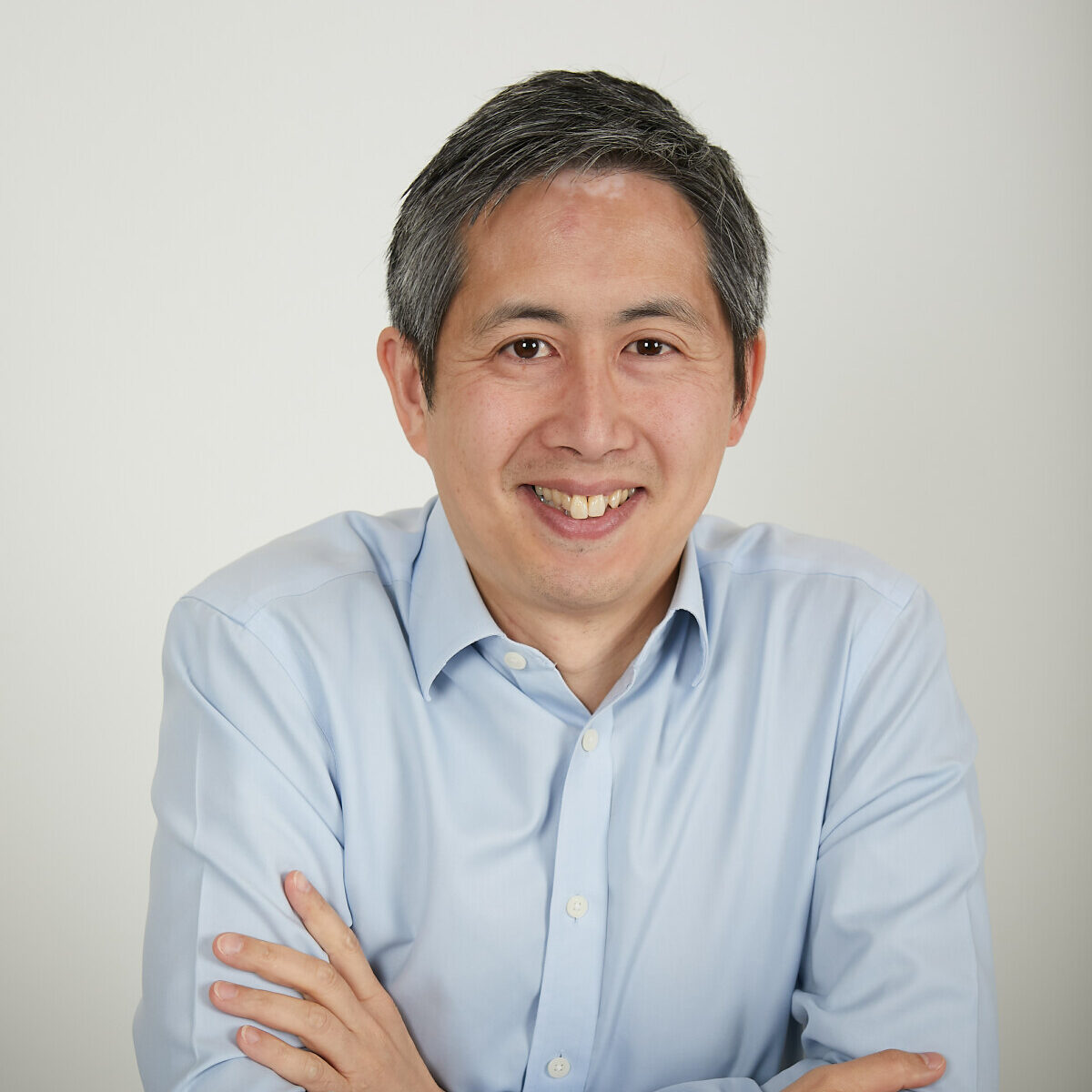 Managing Director, Coram-i
Kevin Yong has been the head of Coram-i, Coram's pioneering children's social care consultancy, since 2013. He had previously worked as a management consultant in the public, private and third sectors. Kevin is a leading expert in public sector improvement and data insights, specialising in children's social care. He has worked at national, regional and local level to improve the quality of children's social care services, delivering individual, organisational and system-wide change. With over 20 years' experience, Kevin uses his expertise to help create a society that enables all children to thrive.
Rosalyn Akar Grams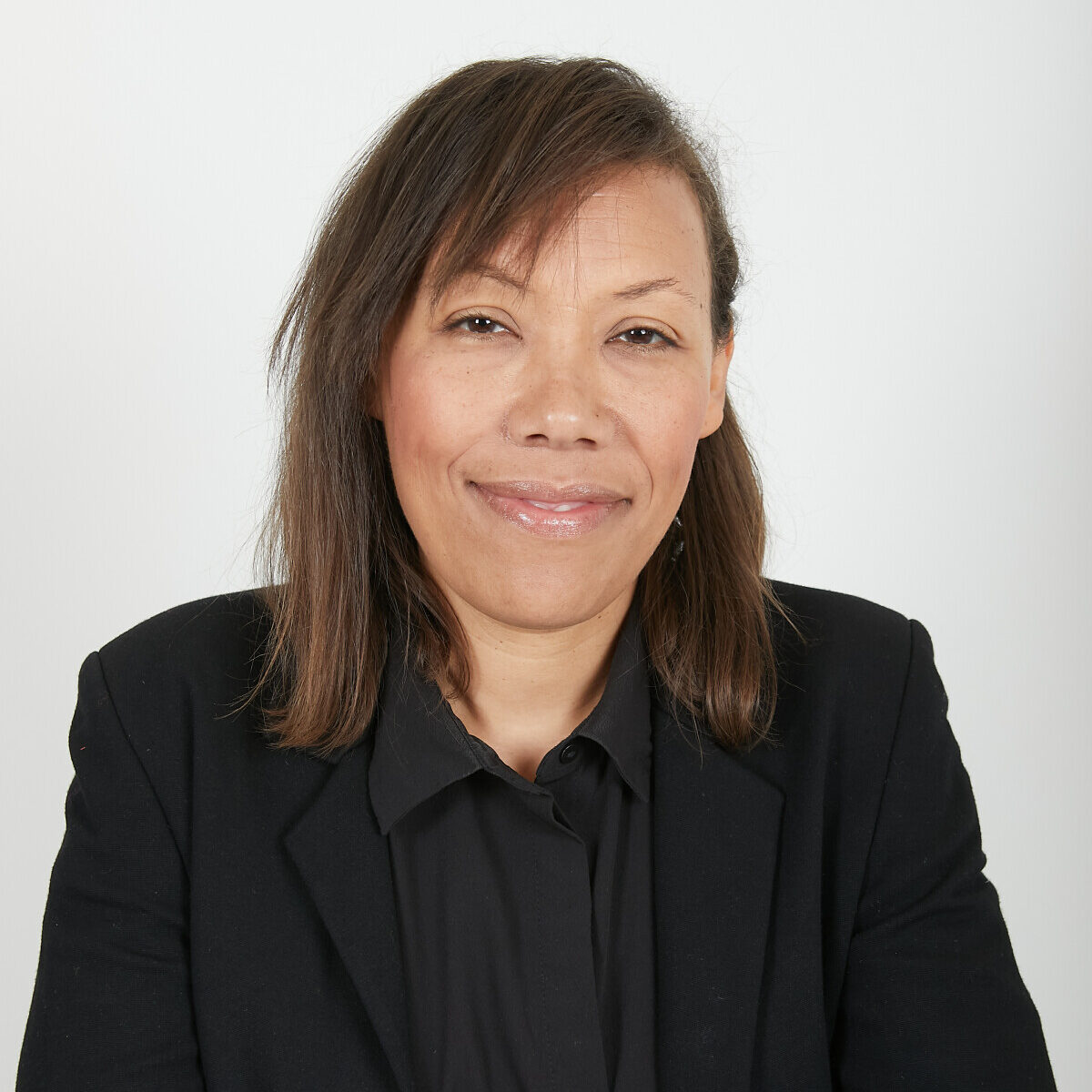 Managing Director of Legal Practice and Children's Rights
Rosalyn Akar Grams joined CCLC's Legal Practice Unit as the Head of Legal Practice in September 2019. She is an experienced solicitor specialising in asylum, immigration and human rights cases. She is an accredited supervisor under the Law Society's Immigration and Asylum Accreditation Scheme. She has acted for clients throughout the asylum process from the initial application stage through the appeal stages right up to the Court of Appeal and Supreme Court. Rosalyn also has significant experience bringing judicial review and strategic challenges.
Prior to joining CCLC, Rosalyn was the Interim National Manager of the Medico-Legal Reports Service and permanent Manager of the Legal Advice and Welfare Service at Freedom from Torture. In 2017, she was shortlisted for Human Rights Lawyer of the Year at the Law Society Excellence Awards for her work promoting the rights of survivors of torture going through the asylum system.
Previously, Rosalyn spent many years as a practising solicitor at Wilson Solicitors LLP, specialising in asylum and with a focus on survivors of torture, victims of trafficking and gender based violence and children and young people. She started her work in this field at the Refugee Legal Centre in 2002.
Sue Lowndes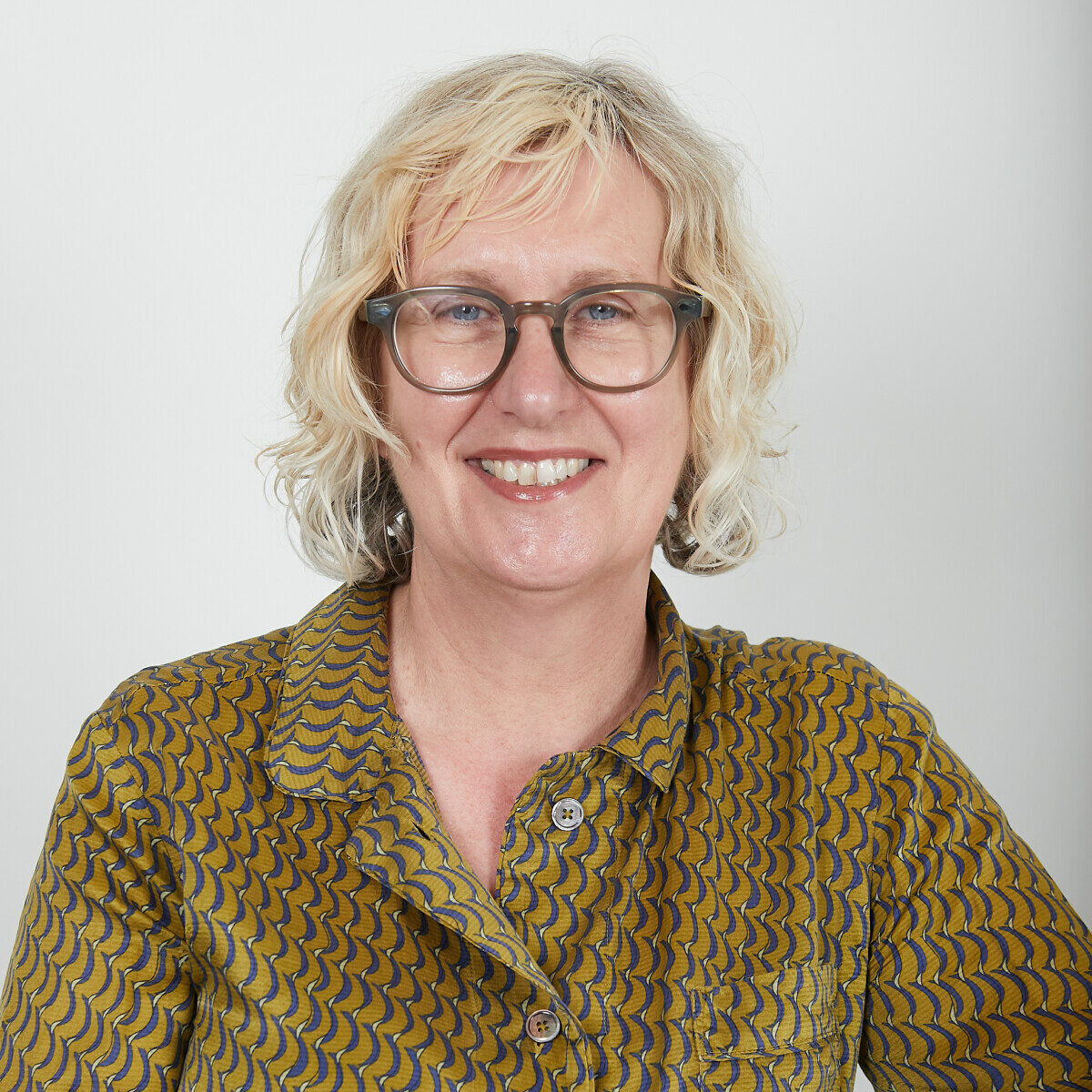 Managing Director of Adoption and Permanent Families
Sue is responsible for heading up Coram Ambitious for Adoption, London's first Regional Adoption Agency. This means that Coram works in partnership with several local authorities across London to deliver the adoption services on their behalf.
Sue's long career in children's social work has always focused on adoption, fostering and kinship care, an area of social work practice that she continues to be inspired by. Sue has been working in a number of local authorities in the last 25 years, and her previous post was as head of the adoption and fostering service in Hertfordshire County Council. She brings all that knowledge to Coram, to deliver a regional adoption service and thriving voluntary adoption agency.
Clare Haskins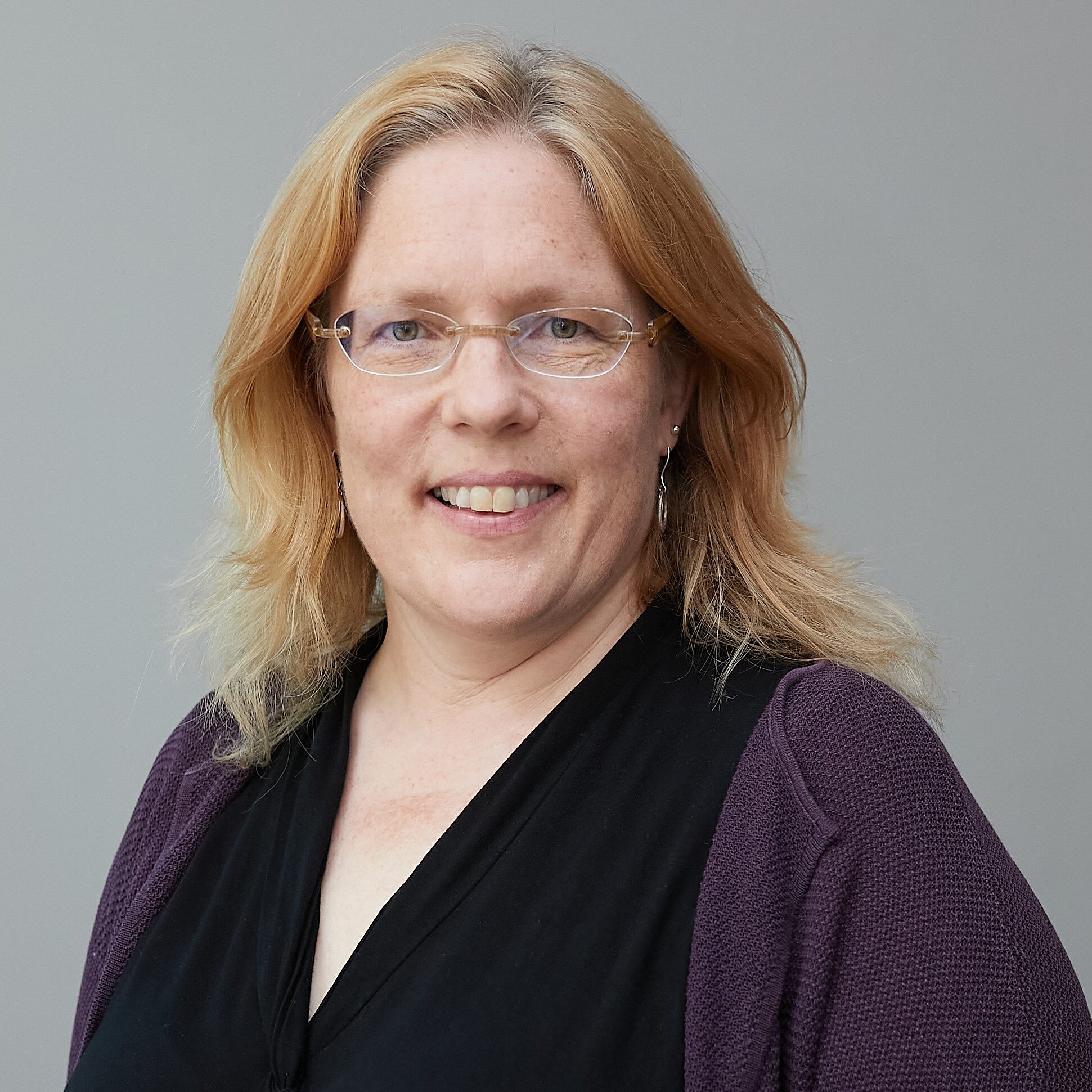 Managing Director of Fundraising
Clare began working for Coram in 2019 as Head of Trusts and Foundations and is now Managing Director of Fundraising. She has worked in the voluntary sector for over 20 years in fundraising and management and is highly committed to realising children's rights under the UN convention both in the UK and internationally. Previous posts include Head of Development at Discover Children's Story Centre in Newham, fundraiser for BOND and UK NGOs working internationally and Managing Director of the National Saturday Club. Clare leads the fundraising team at Coram which supports all the charities in the Group and is proud to play a part in ensuring children, particularly those who have have faced significant challenges in their lives, can reach their full potential and have their voice heard.