Better chances for children - now and forever
At Coram we champion children's rights and wellbeing, and make lives better through legal support, advocacy, adoption and our therapeutic, educational and cultural programmes.
Established as the Foundling Hospital in 1739, today we are a vibrant group of specialist charities and organisations, supporting hundreds of thousands of children, young people and families every year.
We are Coram
Our work enables us to better understand what works for children and young people, and communicate with those in a position to make a real difference. We use our insight and experience to engage with government, local authorities, social workers, teachers, carers and families to help deliver better practice, systems and laws.
What we do
Free legal services for children and young people who need support

The annual childcare and holiday childcare surveys, the definitive reports on childcare costs and availability across the UK

Adoption – matching children and families, and providing ongoing support

Life skills, therapy, drama and volunteer reading programmes in schools nationwide

Advocacy for children and young people in and leaving care, and England's largest survey of the wellbeing of children in and leaving care

Best practice support for children's services professionals, teachers and families

Research and policy insight to improve services for children and young people

International research and consultancy on children's rights, with areas covered including migration, youth justice, child protection and exploitation
1.5 million users
of our free online Child Law Advice Service every year
300,000 children
take part in our life skills, relationships, reading and cultural programmes in schools nationwide
8,000 children in care
are supported through Always Heard - our national advocacy helpline and safety net for children and young people in care
Our mission
Our mission is to create positive change that lasts a lifetime for children and young people. We do this through: 
Direct delivery of services to hundreds of thousands of children, young people and their families every year
Campaigning and advocating for the policies and best practice that our direct experience and research tell us will improve the life chances of children and young people
Enabling children and young people to have a voice and a stake in their futures and achieve change for themselves today and future generations
Collaborating with sector professionals and all relevant organisations to ensure they have the tools to deliver what works best for children and young people
Better policies, better practice
The impact of the pandemic has underlined just how much there is to do to build back childhood in the UK. It has also highlighted that children and young people often lack a consistent voice dedicated to influencing the debate in their interests.
We believe our experience and range of programmes makes us uniquely placed to support government and policymakers. Our experience informs our vision to become the Coram Institute for the Future of Children, the UK's first centre dedicated to improving the life chances of children by informing and influencing policy and practice.
The Coram Group
Coram Adoption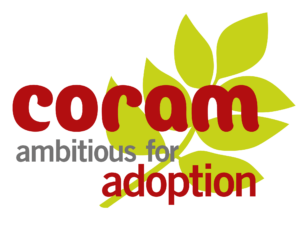 Coram is an Ofsted outstanding independent adoption agency working across Greater London and the surrounding areas. Coram has over 40 years' experience in finding permanent loving families for children needing adoption.
Coram Children's Legal Centre (CCLC)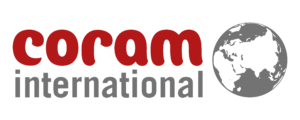 Coram Children's Legal Centre (CCLC) is an award-winning independent children's rights charity which provides free legal information, advice and representation to children, young people, families, carers and professionals in immigration, community care, education and family law. They also offer training and practice development, policy leadership and research and consultancy on children's rights in the UK and internationally through Coram International.
CoramBAAF

CoramBAAF is the UK's leading membership organisation for professionals working across adoption, fostering and kinship care. They provide information, best practice guidance, advice, training and resources to support their members and influence policy to improve outcomes for children and young people.
Coram Family and Childcare (CFC)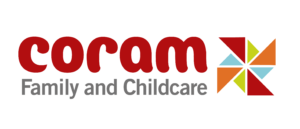 Many parents in the UK today are frozen out of work by the cost of childcare. Coram Family and Childcare works to change this and to make the UK a better place for families through their definitive research – such as the annual Childcare Survey – and parent-led programmes.
Coram Voice
Coram Voice is a leading children's rights organisation championing the rights of children and young people. They work to get young voices heard in decisions that matter to them and improve the lives of children in care, care leavers and others who depend upon the help of the state.
Coram Life Education (CLE)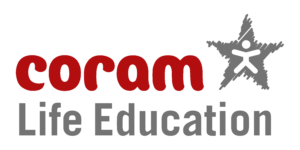 Coram Life Education is the leading charity provider of relationships, health, wellbeing, and drugs education to children across the UK. Their PSHE education supports over 50,000 teachers and reaches over 600,000 pupils every year.
Coram Beanstalk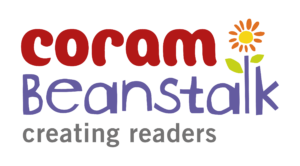 Coram Beanstalk equips adults and young people to 'do reading' better with children through volunteer reading helpers, school and peer mentoring programmes and community groups. The more children encounter confident, capable and inspiring support with their reading, the more they are likely to stay on the path to becoming a reader.
Coram Shakespeare Schools Foundation (CSSF)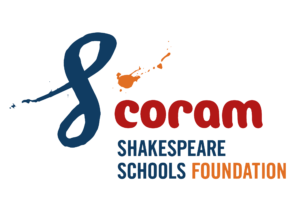 Coram Shakespeare Schools Foundation (CSSF) is a cultural education charity that gives young people across the UK the confidence to succeed in life. The world's largest youth drama festival lies at the heart of CSSF's transformative process, working with thousands of pupils from every community, background and school type across the UK.
Coram-i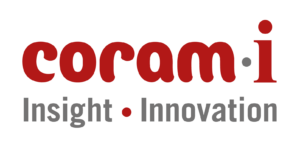 Coram-i provides improvement services that can help Local Authorities better their practice and the outcomes achieved for their children. Their specialised improvement framework, diagnostic tools, costs-avoided methodology and uniquely designed approaches have made significant performance improvements in over 30 local authority adoption services.
Coram IAC (Intercountry Adoption Centre)

Coram IAC – Intercountry Adoption Centre – is the UK's only dedicated international adoption charity. The Ofsted outstanding charity helps to prepare, assess and support prospective adopters through the adoption process in the UK and then work with them towards being matched with a child from abroad.
"I had a lot of childhood trauma. I ended up in a very uncomfortable place with children's social care and Coram helped me with all of my issues and to get the outcome that I needed."
Our seven outcomes for children
These inform the work and practice that we do across the whole of the Coram Group. You can learn more about our outcomes and the parts of the charity making this happen below.
Find out more about our vision