Our specialist Impact and Evaluation team has a wide range of expertise in a variety of research methods. We bring decades of research experience covering all aspects of childhood and children's service. We run a mix of small and large projects which help organisations deliver the best possible outcomes for children.
How we can help you
Our team of experts in qualitative, quantitative and participatory research are skilled in working with children, young people, parents and carers, and professionals to help organisations that deliver children's services see what's working.
Our high-quality research has been used to:
develop support, training and guidance for adopters and kinship carers

help improve provision of statutory services for disabled children and their families

develop new national policies and guidance to support children who are excluded from school

understand the first-hand experiences of children who are less represented in research and policy
Why choose us?
We are rooted in an organisation with a long history of providing diverse services for children and families to access a wide variety of social workers, therapists, lawyers, experts in fostering and adoption, and other specialist colleagues.
We are uniquely placed to combine the voices of young people and professionals with rigorous research and evaluation techniques. By working with us, you will be contributing to improving the lives of thousands of vulnerable children and young people every year.
Our friendly and knowledgeable team is here to discuss and help develop your research project. Contact us at impactandevaluation@coram.org.uk or on 020 7520 0316.
Find out more about our team using the dropdowns below.
Max Stanford - Head of Impact and Evaluation
Max Stanford joined Coram in March 2023 as Head of Impact and Evaluation. He previously worked for the Early Intervention Foundation including as Acting Assistant Director of Evidence where he oversaw a large portfolio of research and evaluation including on children's social care, family support, parental relationships, family hubs and early years. He previously worked for the Department for Education, as head of their early years research and evaluation, as well as at the Office of the Children's Commissioner, and Blackpool Better Start. Max has also worked for a number of charities including Barnardo's and Toynbee Hall and was chair of trustees of a local children's charity in Pimlico for four years. He holds a PGDip from the Institute of Education and an MPhil from the University of Oxford.
Hannah Lawrence - Research Manager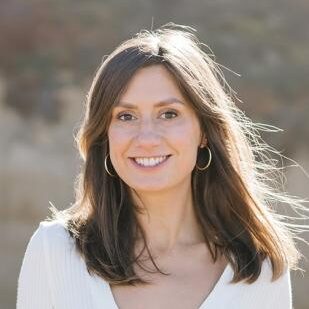 Hannah is a qualitative social researcher in the children and young people's sector. Hannah has used qualitative and mixed method research and evaluation to better understand complex interventions in children's social care. Hannah has extensive experience of primary qualitative research with adoptive parents, foster carers, care experienced children and young people, and children's social care and mental health practitioners. Hannah has studied the parenting experiences of special guardians and kinship carers, practical and policy issues relating to siblings waiting for adoption in England and children with special educational needs or disabilities and their families' experiences of accessing statutory assessments for support. Hannah holds an MSc in Social Policy and Social Research from University College London.
Emily Blackshaw - Lead Quantative Analyst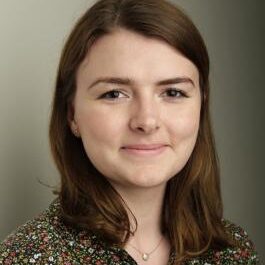 Emily is an experienced mixed methods researcher, specialising in quantitative methods. Emily leads on quantitative data analysis across a portfolio of internal and external projects at Coram, such as our large multi-site RCT of family group conferencing at pre-proceedings.
Emily has a particular interest in youth mental health and social-materialist models of distress, which she developed during her time working in the Business Development Team at Mind, her PhD on measurement in youth mental health, and her time as a researcher at King's College London.
Emily's research publications include contributions to Child and Adolescent Mental Health and Health Services and Delivery Research.
Lizzie Gilbert - Senior Research and Evaluation Officer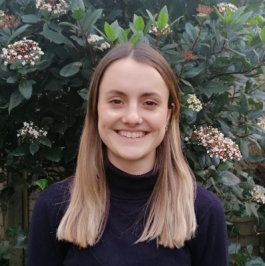 At Coram, Lizzie has led both quantitative and qualitative projects. She has carried out evaluations of internal services and research for external studies exploring experiences of children, young people, parents, carers, and professionals.
Lizzie has an MSc in Development Studies from SOAS University of London. While completing her MSc, she undertook a research internship for a social enterprise. She previously worked with young people and families in a local authority housing department and as a Helpline Advisor for a charity.
Richard Ollerearnshaw - Research and Evaluation Officer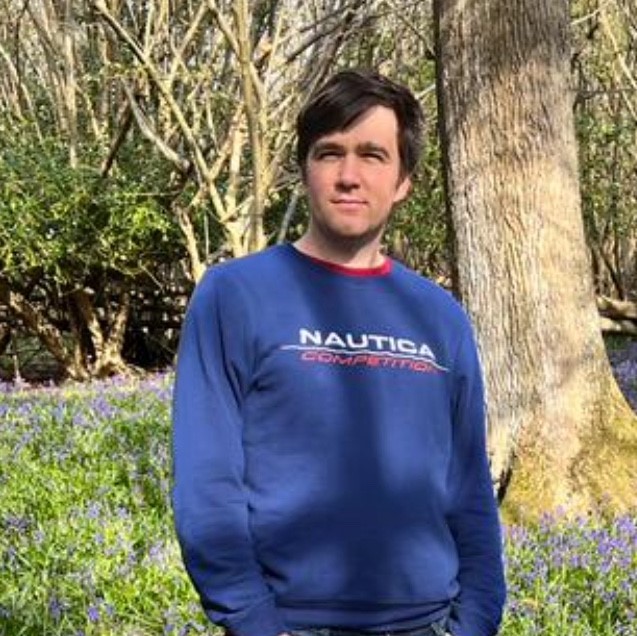 Richard has worked extensively in monitoring and evaluation in the voluntary sector, as well as in policy research. He is an experienced mixed methods researcher, specialising in quantitative methods. He has supported numerous children and young people's charities to evaluate their work, including developing Theories of Change and outcomes frameworks. In previous roles he managed research tracking changes in public attitudes to social issues over time, and worked with the Greater London Authority and debt advice providers to analyse patterns of personal financial debt in London. Richard also taught Science in state secondary schools for several years; he completed a master's in Educational Leadership at the University of Warwick including a research study into school culture and staff development.
Sibilla Robutti - Researcher
Sibilla joined Coram in 2022. She is an experienced social researcher who specialises in working with children, young people and their families. She is passionate about using research and evaluation to create services that matter to them. Sibilla has worked both in the public and voluntary sectors. At Coram she designs and delivers commissioned research and evaluation projects with a focus on qualitative approaches. Sibilla holds a MRes Anthropological Research Methods from SOAS University of London. She has a keen interest in mental health and in parallel to her research work engages in frontline practice as a counsellor. She is currently completing a MA Psychotherapy & Counselling at Regent's University London.
Daniel Stern - Research Assistant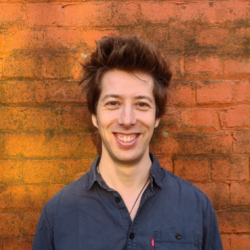 Daniel provides research and administrative support to the team. He has experience in both qualitative and quantitative research. Daniel has a DPhil in Environmental Justice and Post-Politics from the University of Durham, and an MSc in Social Science Research Methods. Immediately before joining Coram, Daniel taught children to row in East London.
Lucas Jones - Research Assistant
Lucas assists in research and evaluation projects across the team, involving both qualitative and quantitative analysis. Lucas has an MSc in International Social and Public Policy from the London School of Economics and Political Science (LSE). He wrote his MSc dissertation on the impact of the COVID-19 pandemic on attitudes towards Universal Credit recipients. Lucas also has an LLB in Law from Durham University, and has previously volunteered for Cancer Research UK.