To celebrate National Adoption Week (16-22 October), a series of powerful portraits featuring generations of adopted people have been released, bringing to life how adoption has changed over the years. The portraits have been captured by photographer Philip Sinden, who was adopted himself in the 1970s.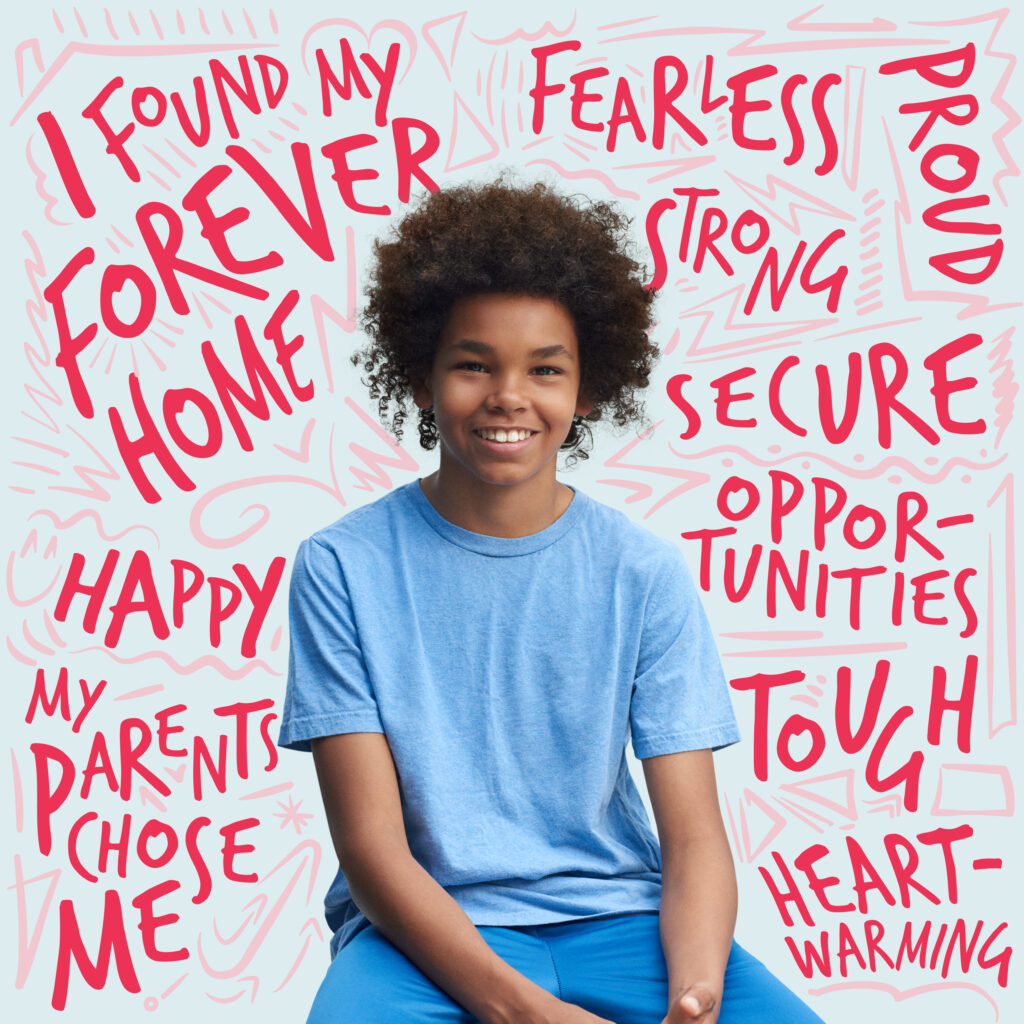 Adoption portrait series
The portraits show striking imagery of eight different people who were adopted between the 1960s to 2010s. Each individual portrait features a backdrop of emotive and poignant words that bring to life how adoption has shaped, and continues to shape, their lives, and how adoption has changed over the years.
The portraits have been released alongside a new 'behind the scenes' film captured during the photoshoot and hears first-hand the group's different experiences, challenging misconceptions about what adoption looks like today.
As the film demonstrates, the adoption process looks very different today from 50 years ago. This includes staying in touch with birth relatives and friends (when safe and appropriate), and maintaining these connections through life story books, later life letters, and memory boxes, which all help adopted people stay connected to their past. This contrasts with previous generations, where many people may not have even known they were adopted.
Coram Ambitious for Adoption is one of the many adoption agencies, local authorities and Regional Adoption Agencies across the country that have joined together to shine a spotlight on the positive impact adoption has had on individual's lives and the strides made in the sector to put children at the heart of the adoption journey.
This year's campaign is also encouraging potential adopters to come forward to change the life of children who are waiting today for adoptive families. There is still a huge need for more people to come forward to adopt, with a 23% decline in the proportion of children leaving care via adoption over the last five years. Of the 2,110 waiting to be adopted in the year 2022/2023, 60% came from groups that repeatedly face the longest delays. These children wait, on average, seven months longer to find a permanent home.
Sue Lowndes, Managing Director of Coram Ambitious for Adoption, said: "This powerful campaign shows the positive impact adoption can have on a child's life from those who have experienced it first-hand. At this time when there are many children waiting for loving, adoptive homes, we hope the campaign inspires prospective adopters to take the first step on their journey.
"We warmly welcome enquiries from people across London and surrounding areas who can provide safe and loving homes for a child or children. In particular, we'd encourage potential adoptive parents from black and ethnic minority communities to come forward so we can focus on matching more children with families who can promote their ethnicity, culture and identity as they grow up. Anyone interested can come along to one of our information events to see how we can support you throughout the adoption process and afterwards."
Coram activities during National Adoption Week
 Coram is hosting a series of events during National Adoption Week including: