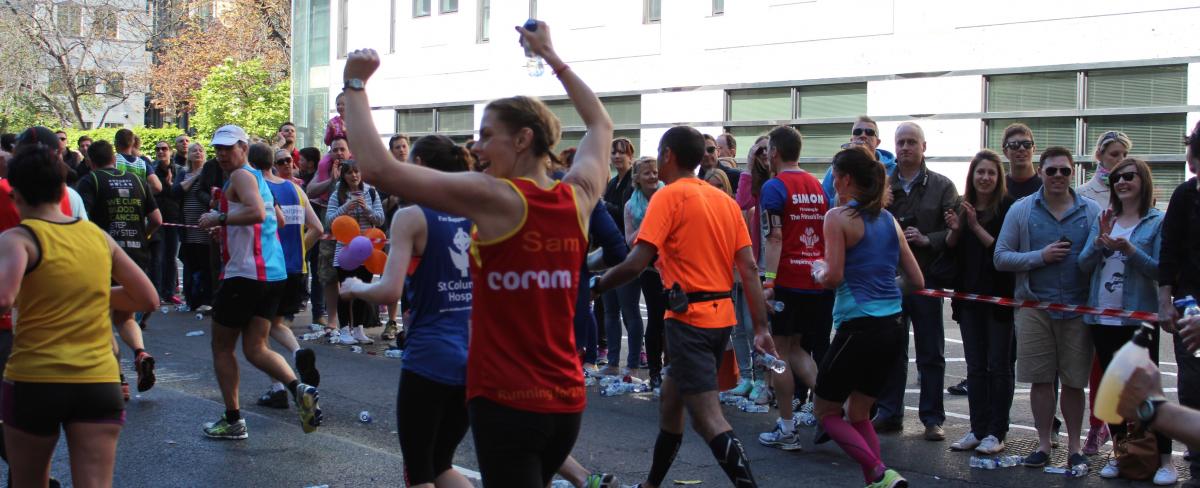 We are looking for friendly and professional volunteers to support our fantastic London Marathon post- race reception by providing much needed post-marathon massages to our incredible runners.
If you would like to put your skills into action and gain some experience, we'd love to hear from you. We will be hosting around 34 runners, and being able to offer them a quick massage really improves their experience!
The London Marathon is one of our most popular challenge events – more than £70,000 is raised each year to support our vital work with some of the country's most vulnerable children, young people and families. We have protected childhoods since 1739 and our mission remains the same – to transform the lives of children and young people by supporting them from birth to independence, creating a change that lasts a lifetime.
Event date: Sunday 26th April (The London Marathon)
Event times: 1pm – 6pm (approx. timings)
Location: Coutts, London, The Strand
Coram will promote and share your branding on our social media channels, and any marketing materials can be distributed in the runners' gift bags. The massage therapist(s) present will be provided with lunch and refreshments throughout the afternoon.
Please register your interest with jazmin.peach@coram.org.uk