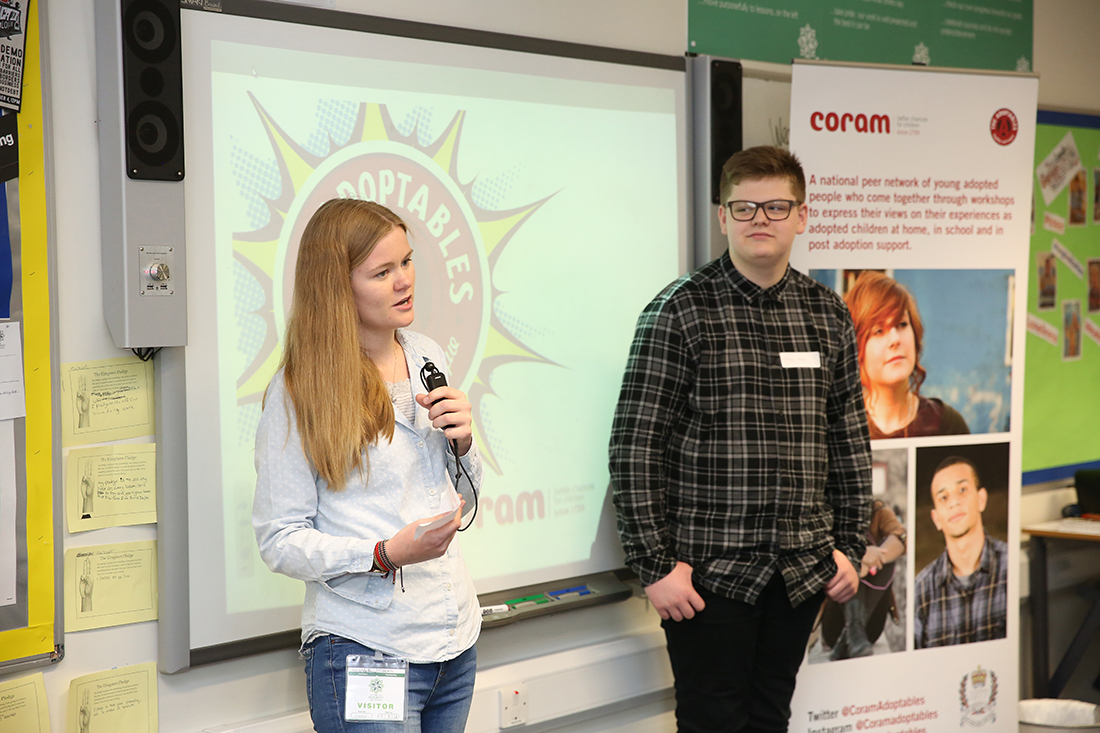 The launch took the form of a learning session with Key Stage 3 students at the School which was also attended by Ann Gross, Director of Special Needs, Children in care and Adoption at the Department for Education.
The Adoptables Schools Toolkit was created by adopted young people aged 13 to 25 with specialist educators from Coram Life Education and is funded by The Queen's Trust. It explores the issues highlighted by the young people as particularly sensitive or challenging, such as friendships, relationships, family, certain lesson topics, and also what they would like teachers to know.
The Toolkit involved consultation with teachers and is matched to PSHE (Personal, Social, Health and Economic) Association Learning Opportunities within the areas Relationships, Living in the Wider World and Health and Wellbeing. It comprises two separate resources, one aimed at those teaching Key Stage 2 pupils (aged from nine to 11) and one for those teaching Key Stage 3 students (aged from 11 to 14).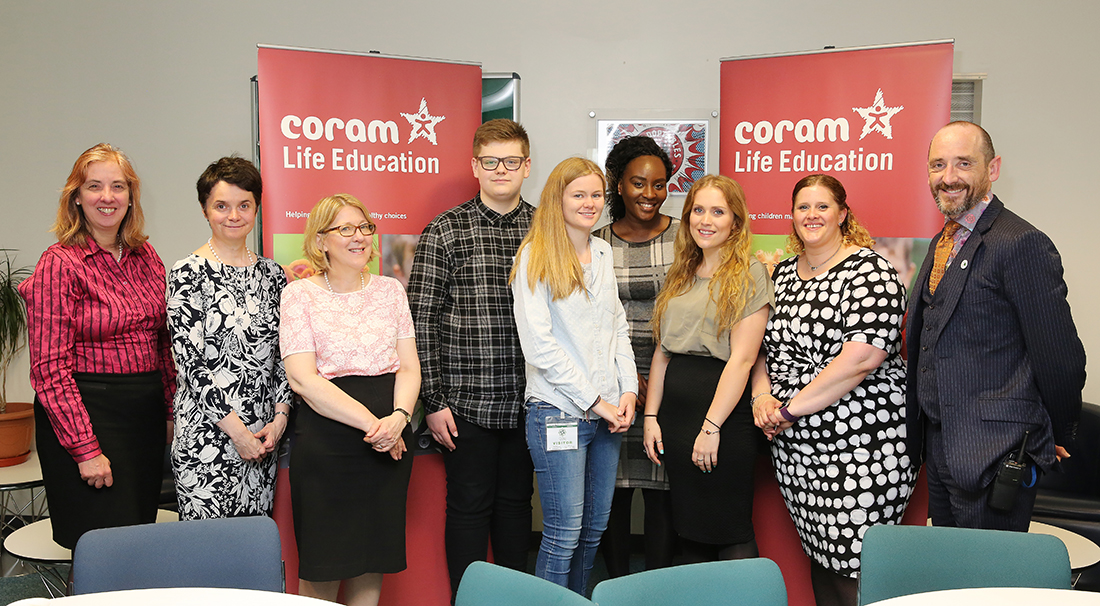 The Toolkit centres around a collection of fun interactive lesson plans alongside creative short films which help students understand what it's like to be adopted and how adopted young people can feel at school. For Key Stage 3 students the Toolkit can also include the participation of a peer educator who is part of the Adoptables network.
Responses to the pilot sessions of the Schools Toolkit have been very positive with 95% of Key Stage 3 class participants rating it good or very good and all teachers strongly agreeing that the pupils engaged well with the session and the content was appropriate.
Schools wishing to find out more about the Adoptables Schools Toolkit can do so by contacting cle@coram.org.uk, tel: 0207 520 0364.
Useful links
Media contact:
Kate Summerside. Coram Group Head of Communications.
DD: 020 7520 0346 Mob: 07824 312418 / 07931 459803