Coram and Beanstalk have shared values and missions in making sure that all children have the skills and confidence to reach their true potential. Joining the Coram group helps Beanstalk become more sustainable and enables the charities to pool resources and expertise to make a positive difference for more children.
Coram Beanstalk will remain an independently registered charity and will continue its current work programme, recruiting, training and supporting volunteers to provide consistent, one-to-one literacy support to children across the country.
Last year Beanstalk helped 13,400 children in 1,200 schools across England through the support of approximately 3,700 reading volunteers.
Ginny Lunn, CEO of Beanstalk, said:
By joining the Coram group, we will ensure that our commitment to helping every child to gain the reading skills and confidence to reach their true potential can be realised with greater impact and security.

By working together we can extend our work into new areas so that we can reach even more children who need our support.
Dr Carol Homden CBE, CEO of Coram, said:
Coram is dedicated to giving every child the best possible chance in life and learning to read is an essential skill for all our children.

By forming Coram Beanstalk, we will be able to extend our combined impact across the country, building on complementary strengths and reach to support schools in helping children to thrive.
Staff from Beanstalk's previous office in the Barbican have now moved to the Coram Campus in Brunswick Square, London where the new Queen Elizabeth II Centre, opened by Her Majesty The Queen on 5 December 2018, provides a dedicated Story Centre.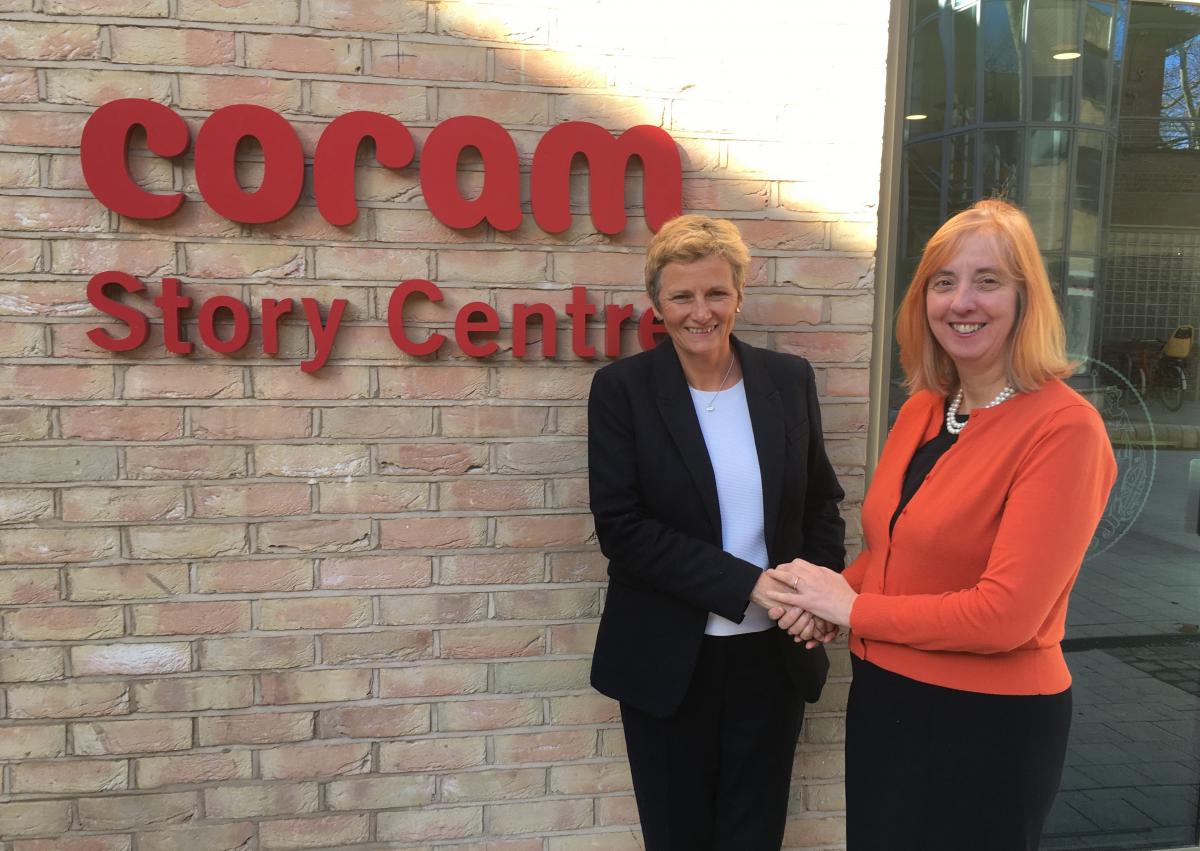 Ginny Lunn, CEO of Beanstalk and Dr Carol Homden, CEO of Coram