Qaisar Sheikh, head of Education Law at CCLC, has been named Legal Aid Lawyer of the Year in the category of public law at the Legal Aid Practitioner Group's 20th Legal Aid Lawyer of the Year awards which took place on 12 July.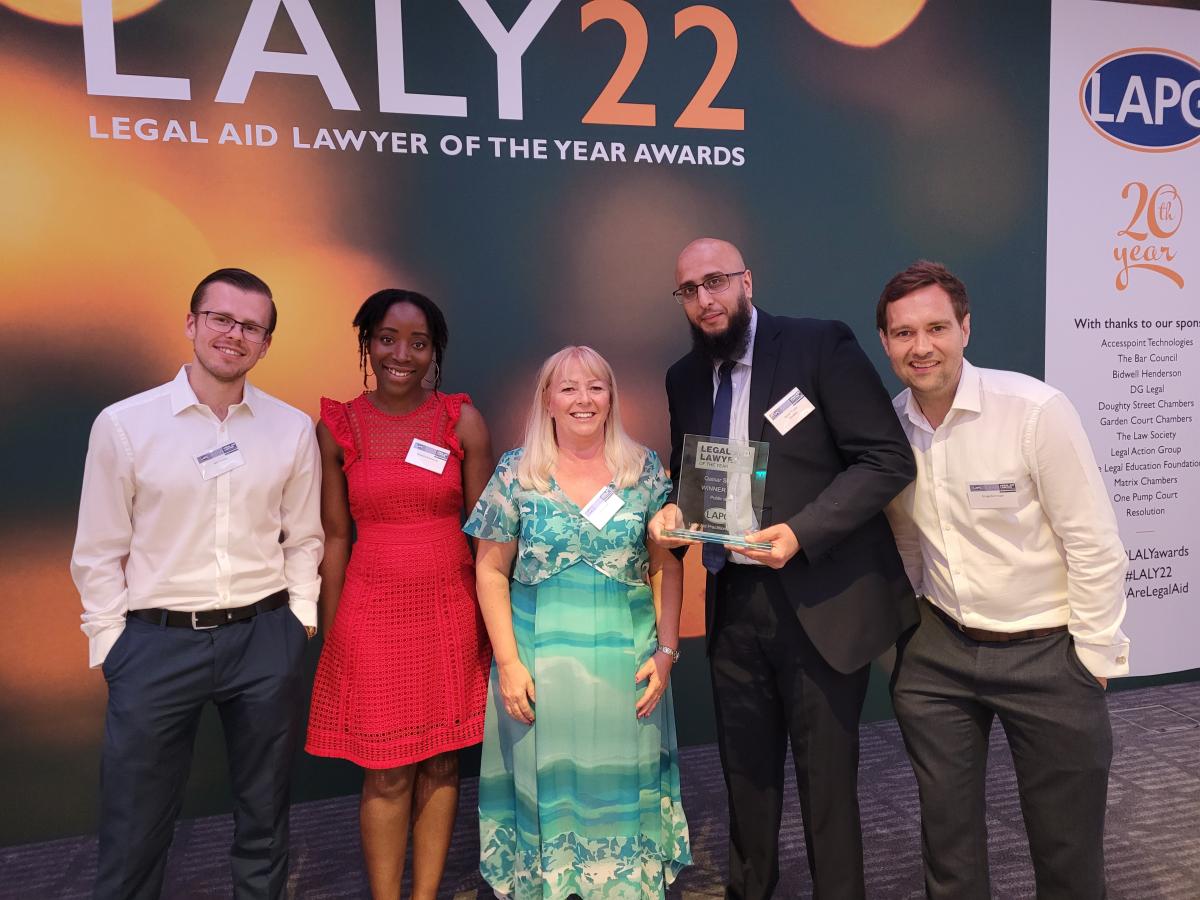 Qaisar received the award from Baroness Helena Kennedy and said: "I'm truly humbled and honoured to have won this award. I must credit all my colleagues at CCLC, who are all Legal Aid heroes. They inspire me everyday through their passion, tenacity and amazing outcomes for the most vulnerable in our society. This one is for everyone at CCLC – go team!" Qaisar highlighted the impact of the pandemic on many of the children that CCLC helps: "Being isolated at home makes it worse. Just to help them get back on track has been a huge privilege for me."
Rosalyn Akar Grams, Managing Director of Legal Practice and Children's Rights at CCLC, also expressed her delight at Qaisar's win: "Many congratulations to Qaisar on this fantastic achievement and thank you to him for everything he does in leading and supporting the education law team.  It is a testament to him that his team were so active in putting together this nomination and as well as the many statements of support from across the sector and from clients. It was a very competitive category so well done to Qaisar."
In more good news for CCLC on the same day, the Family Reunion from Europe project that CCLC is now part of with Refugee Legal Support was commended in the Pro Bono Initiative of the Year category at The Lawyer Awards.