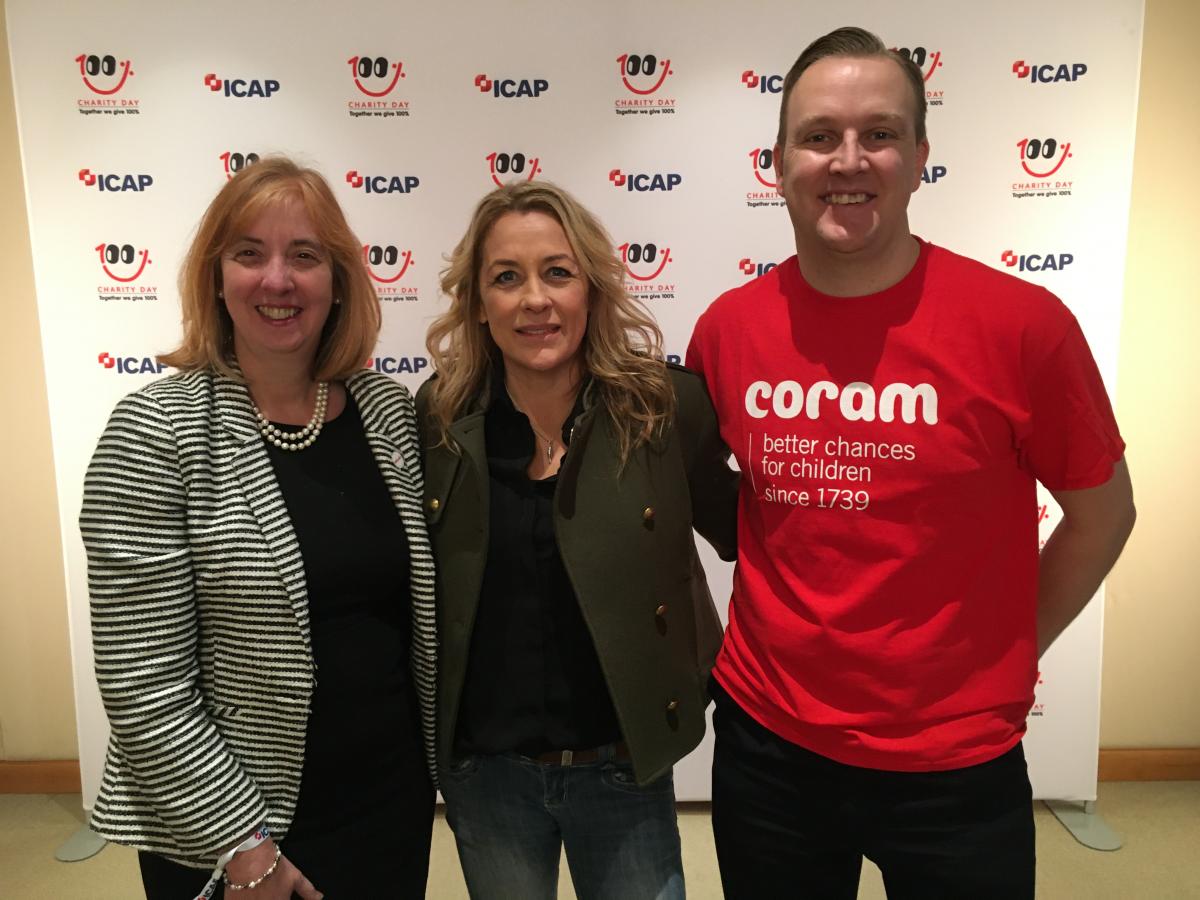 Carol Homden and Julian Hare with Sarah Beeny
ICAP, a leading financial markets operator and provider of post trade risk mitigation and information services, gives away its revenues and commissions to a number of charities one day a year. Now in its 27th year, the total amount raised over 26 years is now nearly £145 million!
Coram took part in the event in London on Tuesday which is fully embraced by their staff. Our celebrity ambassadors, Sarah Beeny, Sian Welby, Alastair Stewart and Camilla Kerslake, attended to represent Coram and engage with the ICAP brokers, staff and clients.
Thanks to ICAP's donation, Coram will improve disadvantaged children's competence with numeracy alongside building confidence in the subject.
We will be able to broaden our education support to children by developing and delivering a numeracy programme that would provide:
One to one number helpers – based on Coram Beanstalk's model of trained volunteer reading helpers
Number workshops – for children in primary schools based on our Tomorrow's Achievers coding workshops
Online numeracy resources – for teachers via Coram Life Education's online SCARF resources