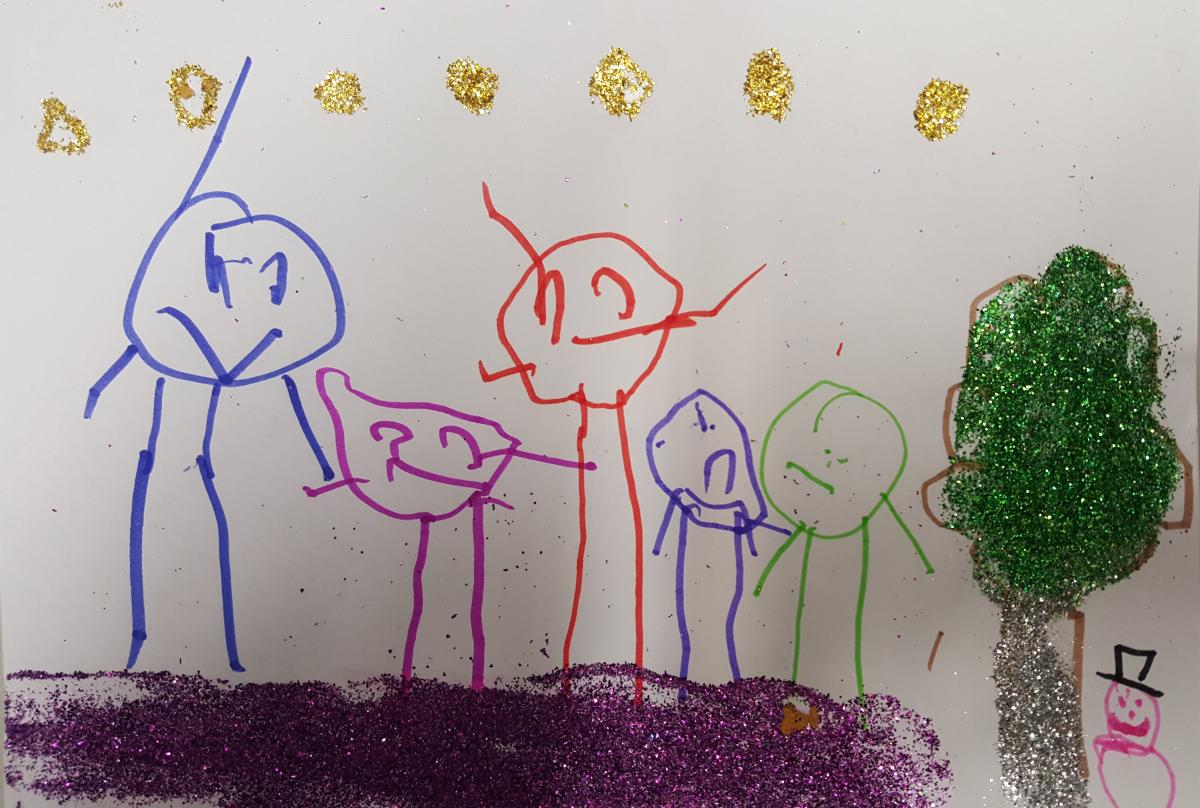 The drawing, by three-year-old Hayley, depicts her and her adoptive family, complete with a glittery Christmas tree and snowman.
Hayley and her family were thrilled that her card was chosen.
The following message printed on each card reads:
"Hayley is three years old and was adopted through the voluntary adoption agency Coram in 2013. Hayley likes arts and crafts and singing songs, and lives with her mum and dad in South London. More information can be found here – www.coramadoption.org.uk"
Coram wishes all its adoptive families and supporters a peaceful festive break and a Happy New Year.