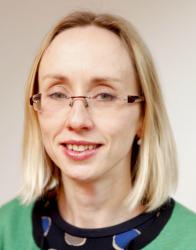 The accolade, Partnership Achievement of the Year, was awarded by the Local Government Information Unit (LGIU).
The LGIU said:
"This innovative partnership only came about due to the leadership of Cllr Whittle, who was at the forefront of moving from a traditional local authority service delivery model to a unique cross-sector partnership model. Judges were impressed by Cllr Whittle's fresh approach and leadership on this important issue."
Kent County Council partnered with Coram in 2012 to help find new permanent families for children in care. In its first year, the partnership increased the number of approved adopters by 30 per cent. Kent's Ofsted rating improved, with Ofsted praising Coram for its "inspirational" effect on staff and services.
Chief Executive of Coram Dr Carol Homden said:
"We hugely appreciate the hard work and commitment put in by Councillor Whittle and all those working to ensure better outcomes for vulnerable children in Kent. This award is a positive recognition indeed and richly deserved."
"We are proud that the Coram/Kent partnership continues to demonstrate the benefits of sharing expertise by increasing the number of children who are found permanent, loving homes."
To find out more about the partnership, click here.
For more on the awards, click here.
Useful links