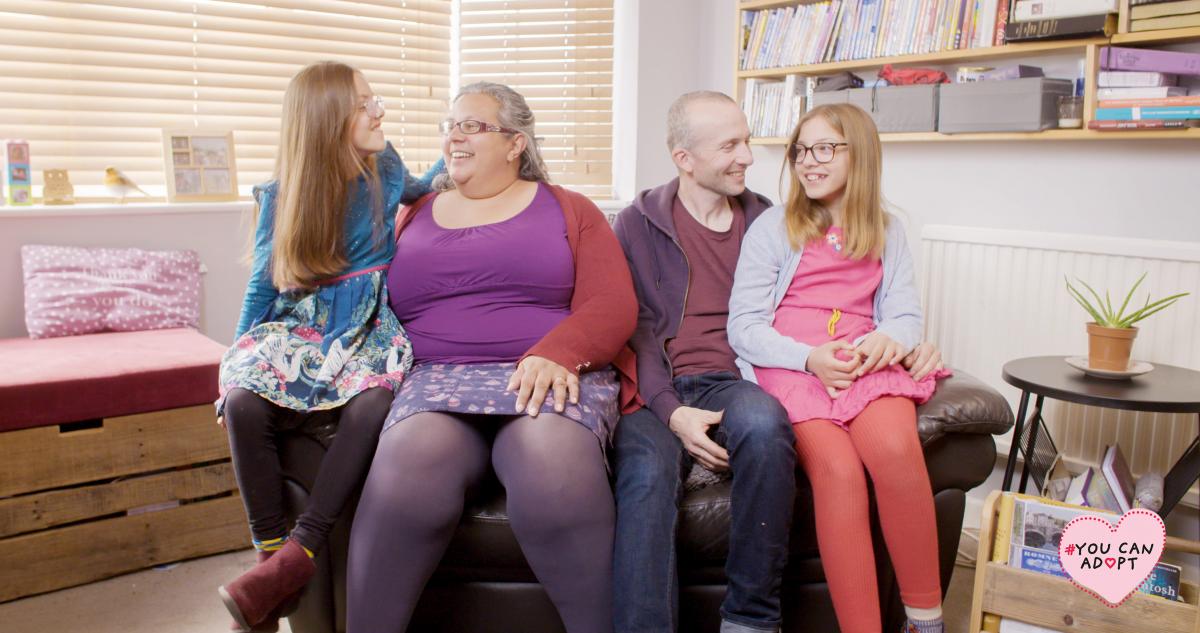 The latest figures* show there are currently over 2,000 children waiting to be adopted in England and, of those, just under half (44%) are in family groups of two or more. Groups of children wait an average of 17 months to be adopted, which is 36% longer (135 days more) than individual children. More than half of these groups (56%) even wait more than 18 months for their new family.
New research, released as part of the campaign today, found that the majority of the public (63%) say it's important to grow up with brothers and sisters. In the national survey of more than 2,000 people, over half (61%) of people say that having brothers or sisters has positively impacted their lives or wellbeing.**
A further survey of those that have adopted, or are considering doing so, found that more than a third (34%) of adopters do not consider adopting brothers and sisters. Yet the vast majority (88%) of parents that have adopted family groups say the positives far outweigh the challenges. Almost two-thirds (61%) say that adopting siblings has been the most beneficial factor in their children's adoption journey, with benefits including increased reassurance, companionship, comfort and settling into family life more quickly.***
These new findings echo Coram's own research which found just under half (43%) of prospective adopters said they were not or weren't sure if they would adopt siblings. Of those prospective adopters who were considering siblings, 91% said their decision was influenced by their own experience of growing up with brothers and sisters. The research also identified key reasons why adoptive parents had chosen to adopt siblings including wanting to keep sibling groups together, only going through the adoption process once and wanting to help those children who were considered 'harder to place'.****
Dr Carol Homden, CEO of Coram, said: "For many children awaiting adoption it is important for them to stay with their brothers and sisters and for adopters, this can mean building a family built upon these bonds. Most of the children waiting for such a forever family are in pairs, and the majority still very young so – with sibling groups waiting longer – we urge potential adopters from all backgrounds to come forward and consider the option of providing a loving home embracing the established relationship between children. If you think you can provide a safe, secure and loving family for a sibling group, please get in touch with us to find out more at coramadoption.org.uk."
Rebecca and Andy, who adopted sisters Ellie and Freya***** with Coram in 2017, said: "When we started exploring adoption we became aware of the need for many children to be adopted with their siblings, and we wanted to make a difference in keeping a sibling group together rather than separated. In our situation, we have found this to be particularly important for Ellie as she is the eldest and had built a strong connection with her little sister.
"As with all siblings, the girls have their moments but as they get older, they are communicating well with each other. They are going from strength to strength and it feels like they have always been with us. They've settled in and are part of our family. We know Coram is there to support us whenever we need it, and the benefits more than outweigh the difficult moments. Our lives have changed so much but we wouldn't have it any other way. We are complete as a family and it's amazing."
Coram welcomes enquiries from prospective adopters across London and surrounding counties, and hosts free monthly online information events for those interested to find out more about the process. Upcoming events take place on 28 April, 11 May and 8 June, and places can be booked at coramadoption.org.uk/adoption-events.
Find out more about the benefits of adopting siblings and how Coram can support you
*Adoption and Special Guardianship Leadership Board. Q2 2020
**Survey Monkey of 198 adoptive parents and 21 considering adoption between 22nd March and 6th April 2021
***Opinium surveyed 2002 adults between 1st – 6th April 2021
****Coram Cambridgeshire Adoption Think Siblings Report March 2018
*****All names have been changed