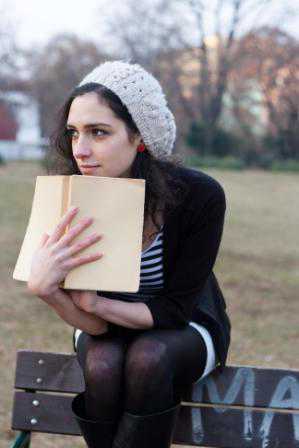 Coram Voice is a national charity which helps looked-after children get their voices and wishes heard when decisions are being made about their care.
To celebrate its 40th birthday and as a tribute to Gwen James, the charity's inspirational late founder, Coram Voice is asking children and young people to write up to 1,000 words about who makes them happy, or about what the important people in their life could do to make them happier.
The full list of judges includes:
Eleanor Mills, Deputy Editor of the Sunday Times

Paolo Hewitt, Journalist and author)

The poet Dreadlockalien aka Richard Grant (Former poet laureate for Birmingham city)

Luke Stevenson, Children's Journalist at Community Care magazine

Lisa Cherry, author of 'The Brightness of Stars: Stories of Adults Who Came Through the British Care System'

Jenny Molloy, author or 'Hackney Child'
Entries have already been coming in and are open over the festive period and January, closing on 8 February 2016.
Muna Adam, advocate from Coram Voice said: "At Coram Voice our advocates support children in care and care leavers who are nothing short of inspirational.
"Many of them have enormous challenges to overcome and we believe this is what creates their great resilience and maturity. Writers who are care experienced and have gone on to write powerful prose and poetry include Lemn Sissay, Paolo Hewitt, Patricia Cornwell.
"They have extraordinary voices and creative talent not in spite of but because of their experiences.
"Voices 2016 is an opportunity to celebrate what children in care can uniquely do because they have been in care."
The competition will be grouped in three age categories: primary school, secondary school and care leavers. Entries can be in any written style, including poems, short stories or a newspaper article. Click here for full entry information.
Coram Voice's late founder, Gwen James (07/11/1929 – 21/09/2015), created the charity so that children's wishes and views would be heard and respected by social care professionals looking after them.
Coram Voice is a national charity that has been working for 40 years with children and young people vulnerable to harm or exclusion from society, and who have a particular reliance on the state or its agencies for their rights and wellbeing.
Useful links