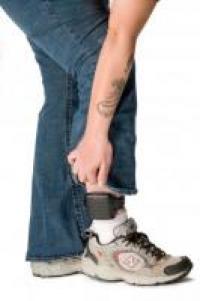 The SCRAMx bracelet is fitted to the ankle and measures alcohol consumption through the skin. The device continuously tests for alcohol and uploads information to a secure portal for analysis and reporting.
It was trialled with a number of FDAC parents involved in child protection cases where alcohol was a factor.
FDAC manager Sophie Kershaw said: "With FDAC, sometimes a parent who has not been able to control their drinking will surprise everyone and manage to do so, sometimes it's the other way around.
"We can't test people throughout the day, every day, but the bracelet allows us to gather more accurate evidence and effectively monitor parents round the clock. This gives the courts a clearer picture of the facts when they're deciding how best to plan for care of their children."

FDAC will continue to use it to assist with assessment, determining patterns of drinking and devising treatment plans.
For more information, please contact Coram Marketing and Communications Manager, Rachel Jasper, RachelJ@coram.org.uk, 020 7520 0427
Useful Links
More from Sophie on the bracelet in a BBC radio interview.
Listen to a mother explain how the bracelet has helped her deal with alcoholism