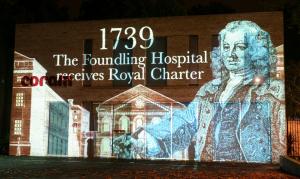 We celebrated our anniversary day (17 October) with a surprise illumination revealing the moving story of our charity in glorious technicolour. Watch our illuminations here, or visit our YouTube channel for more about our work.
Historic Bake-off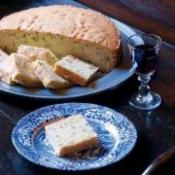 It was also the final of our 18th-century Bake Off. Congratulations to our winner Brenda Dalglish and her fellow volunteer cooks at the Fort York National Historic Site in Toronto, Canada, whose entry is pictured here. She said, "Thank you for the pleasure of celebrating the elegant simplicity of Georgian period cooking and baking".
Shrewsbury cakes, ginger cake and Hasty Pudding were just some of the recipes from the century in which Coram established the Foundling Hospital was founded. Have a look at our Pinterest board for more 18th-century recipes. And another big thank you to all our supporters who celebrated with us by baking a historic Georgian delicacy.
In the footsteps of Thomas Coram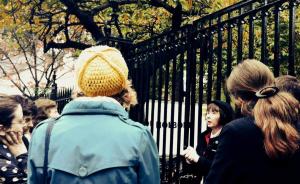 We also ran two guided walks around Coram's historic London. The walks followed in the footsteps of Thomas Coram, taking in the site of the historic Foundling Hospital and discovering how its famous governors and friends shaped the surrounding area over the past 275 years. They finished with tea and 18th-century inspired gingerbread at our headquarters in Bloomsbury. Attendees said they wished it could have gone on longer!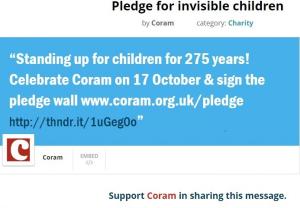 And as if that isn't enough, the day was highlighted on social media with dozens of our Facebook and Twitter followers signing up for our Thunderclap, and helping reach over 231,000 online contacts, as it went live at midday.
Useful links
Celebrating 275 years of helping children