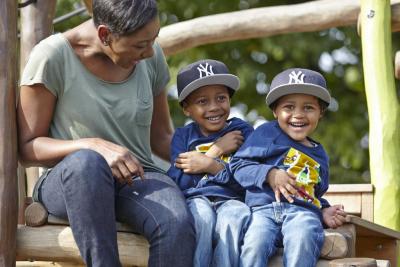 The award recognises Yashi's 20-year contribution to social care and her management of Kent's thriving adoption services where her skills and expertise are being used to help achieve permanence for hundreds of children in care.
Yashi's leadership in Kent saw adoptions increase by 110% in the partnership's first year. This went on to increase by a further 18.9% in the second year.
Dr Carol Homden, CEO of Coram, said: "On behalf of everyone at Coram, I would like to wish Yashi our many congratulations.
"She gives careful thought to the needs of each child who we are planning for and ensures that the focus remains on their wellbeing.
"Yashi's achievements in Kent have demonstrated the value of local authority and Voluntary Adoption Agency partnerships. This work is being used nationally to help other local authorities provide the best possible service for children in their care awaiting a permanent, loving family through adoption."
Philip Segurola, Director for Specialist Children's Services at Kent County Council, said: "This is wonderful recognition for the work that Yashi has done and, together with the Kent Adoption Service staff, continues to do to improve the lives of so many children.
"Providing children with permanent loving families where they can thrive and grow is work that has lifelong impact. This honour recognises the importance of that legacy and Yashi's part in making it happen."
About Coram-Kent adoption partnership
Coram's innovative delivery partnership with Kent County Council's (KCC) adoption service began in early 2012.
The partnership, which the Minister for Children and Families Edward Timpson cited as an example of how fresh thinking can boost adoption rates, has so far resulted in some significant improvements to the adoption process which is benefiting children and adopters alike.
The Coram-Kent Adoption Service placed 170 children for adoption in 2013/2014, a 19% increase from 2012/2013. This is the highest amount placed by a local authority in the country.
About Yashi Shah
Yashi has a wealth of experience which she has utilised to share knowledge and improve practice across a host of different local authorities as an external consultant and social work lecturer/trainer, keeping the voice of the child central to everything that she does. Her commitment to children and families extends to her function as adoption panel chair for London Borough of Islington and fostering panel chair for charity Horizons.
Useful links
Read more about our successful adoption partnership with Kent
Discover more about our other local authority partnerships