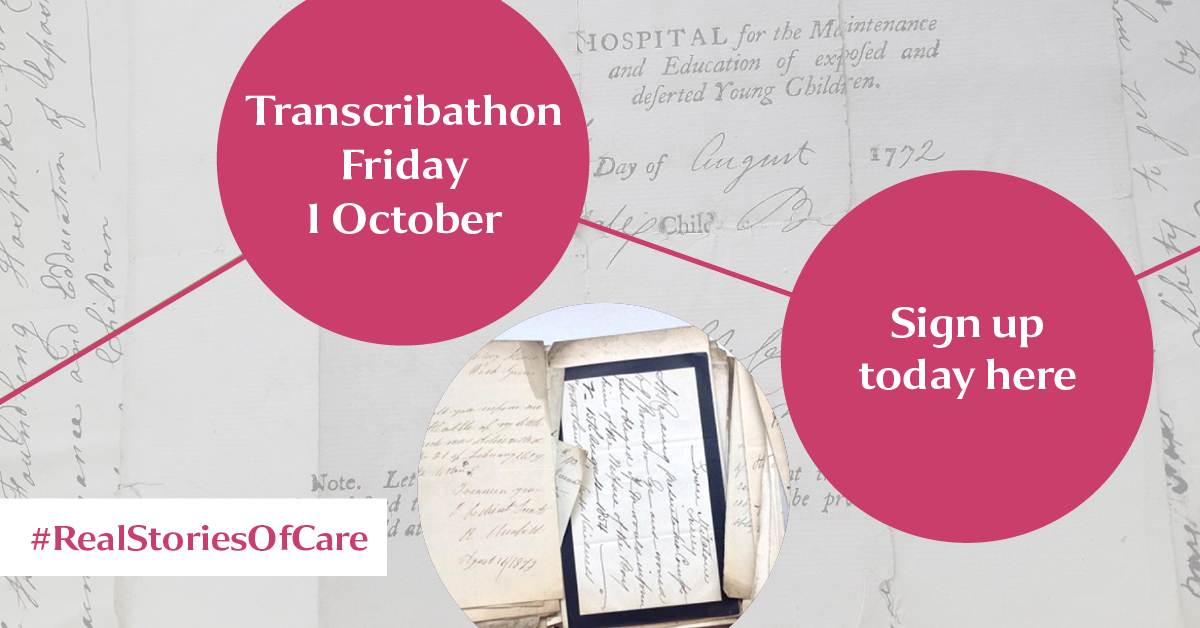 Together we'll transcribe (type up) the handwriting from historic records in the Foundling Hospital archive, dating back to 1739. Our aim will be to transcribe as many records as we can, and we'll set a special target to achieve by the end of the day.
These records are rich with information, telling us all about the lives of children at the Foundling Hospital. Papers, volumes and letters tell their stories, from birth into adulthood, showing their first admission right up until they left the Hospital.
Records on the day will include the Petition Letters, letters penned by mothers who sought to place their babies in the Hospital's care. They are some of the most fascinating and moving records in the archive, and compelling to transcribe. We'll also have other interesting records for you to have a go at transcribing.
You can take part by transcribing with us from your own home, and join in whenever you like, for as long as you like. Do 10 minutes on your lunch break or dip in throughout the day.
During the day we'll hold a meet up and a talk all about the Foundling Hospital and its incredible archive (on Zoom).