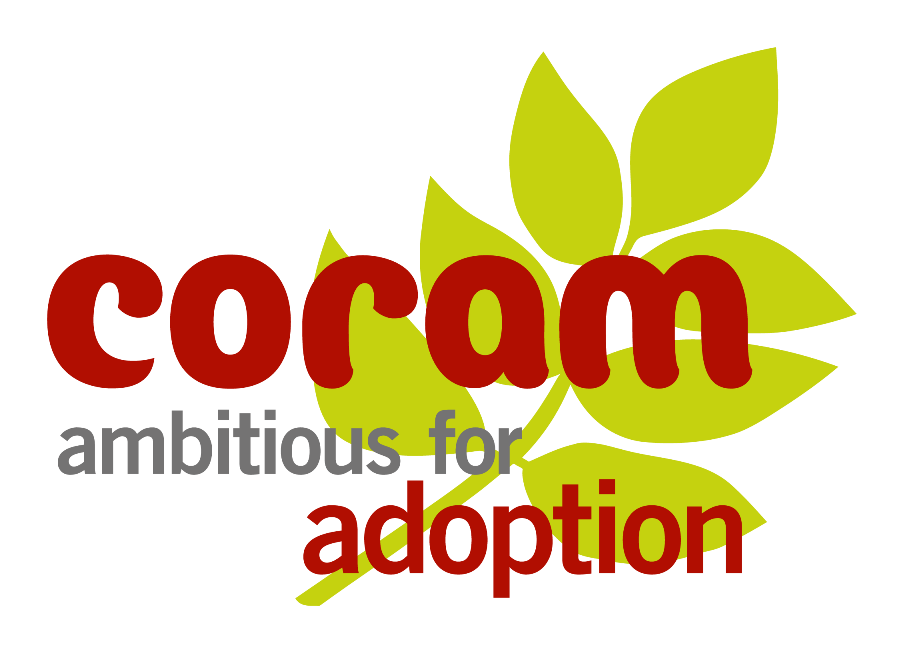 Coram Ambitious for Adoption will provide adoption services for several local authorities across Greater London, starting with Harrow, Redbridge and The City of London.
The new RAA will now be the first port of call for adoption enquiries on behalf of participating local authorities and will provide access to adoption support for all of its adoptive families. Coram, which is judged Outstanding by Ofsted and has over 40 years' experience in finding vulnerable children permanent loving families, will deliver the service day to day.
The government is introducing RAAs across England to simplify the adoption process and ensure that the voluntary sector and local authorities are collaborating as effectively as possible to speed up matching of children and approved adopters. All local authorities across the country are expected to deliver their adoption services through an RAA by 2020.
This new partnership is announced at a time when the latest published data shows that the number of approved adopters in London fell by 27% year-on-year, and the gap between children waiting for adoption and approved adopters has doubled over the same period. Prospective adopters across the capital are urgently needed to come forward*.
In addition to concerns about the impact on children's long-term outcomes the longer they wait to be placed, analysis by Coram has also shown that failing to find adoptive families for just 30 children a year costs £1m for each year they remain in care**.
Dr Carol Homden CBE, CEO of Coram, said: "Given the current challenging climate of adoption, there has never been a more important time for those in the sector to work together to combine skills and resources and match children and adopters in a timely way. We urgently need adopters to come forward, and to achieve that means providing timely and effective support for adopters and for children. We would urge anyone who feels they can offer a safe, secure and loving family for a vulnerable child to contact us to find out more."
Paul Hewitt, Corporate Director of People Services for the London Borough of Harrow, which is leading the RAA development, said: "We are proud to partner with local authorities and with Coram to launch London's first regional adoption agency from its historic campus in Bloomsbury. Together we share a commitment to improving outcomes for children and are ambitious for adoption for those children who need it."
Nadhim Zahawi, Children and Families Minister, said: "Thousands of vulnerable children and their adoptive families have had their lives transformed through adoption. I want every child to have a loving, stable home, and by joining forces, voluntary adoption agencies and local authorities can recruit adopters more efficiently, match children with families much quicker, and ensure high quality adoption support services are available.
"Over half of all councils in England are now delivering adoption services in this way, so it is great to see the first Regional Adoption Agency go live in London, helping make sure every child has access to a safe, loving home that's right for them.
"We have also invested more than £116 million through the Adoption Support Fund, which helps adopted children and their families to adjust to their new lives together."
Coram Ambitious for Adoption is hosting free monthly information events in London for those interested in adoption to find out more about the process. The next events take place on 10 July and 12 August 2019.
Visit Coram Ambitious for Adoption
*Adoption data published by the Adoption and Special Guardianship Leadership Board in May 2019 shows that there were 220 children awaiting adoption in London and 160 approved adopters as of December 2018. This is a 27% decrease in the number of approved adopters compared to December 2017 and a 100% increase in the gap between approved adopters and children waiting to be adopted in the same period. cvaa.org.uk/asglb/data-on-adoption/
**Selwyn, J.; Sempik, J.; Thurston, P.; Wijedasa, D. (2009) Adoption and the inter-agency fee estimated that £100 per day is spent on a child in foster care. Coram has analysed the data over the past four years using this figure and not adjusted for inflation.