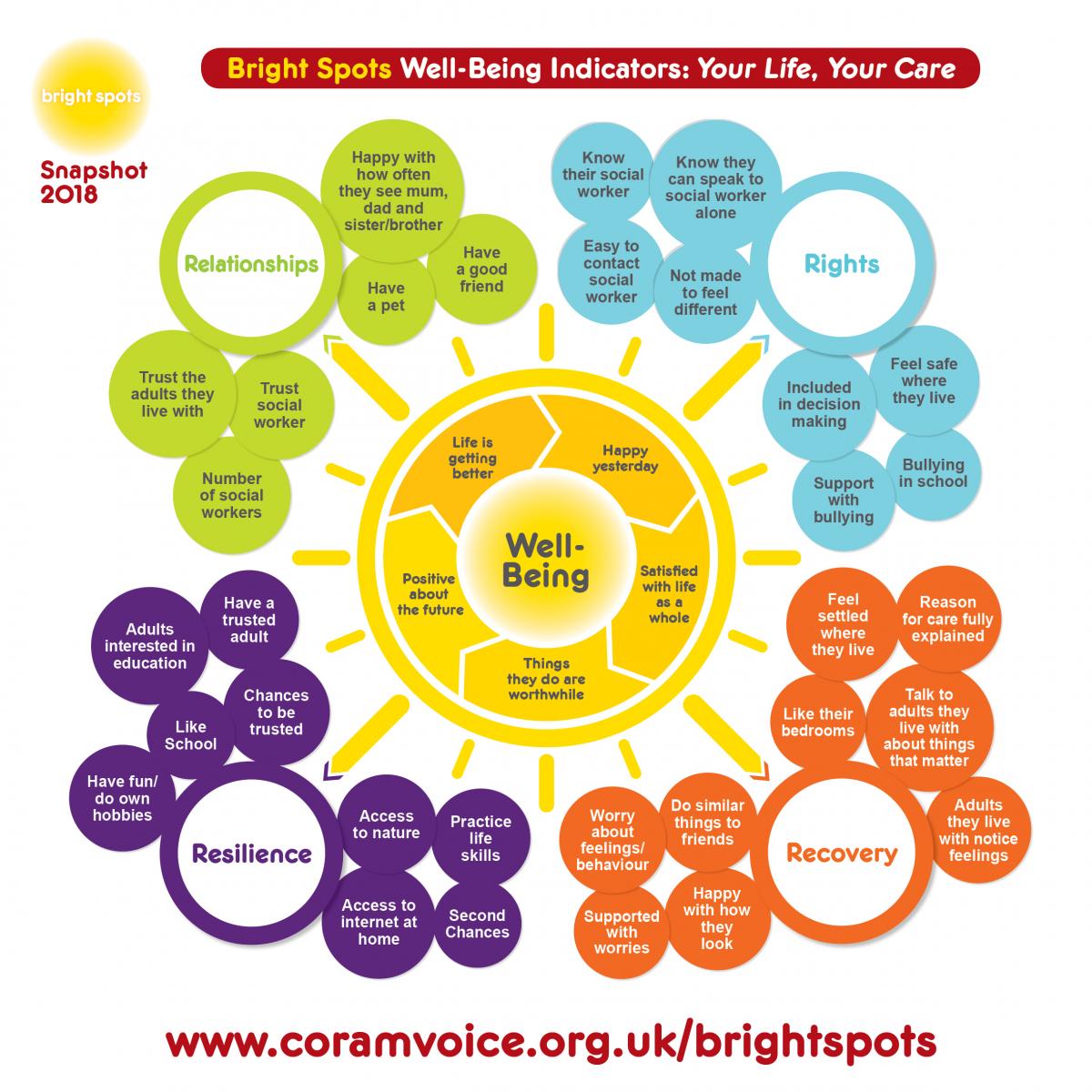 "I would like to know more about why I am in care and why I am not living with my mum." Billie* (4-7 years)
"I don't really understand why I am in care and why Mum and Dad can't have me to live with them." Sophia* (4-7 years)
The survey also found that over a quarter (27%) of 11-18 year olds have had three or more social workers over the past year while a fifth (20%) of 4-7 year olds do not know who their social worker is.
"If I knew why I had a social worker I would understand more". Nadiya* (4-7 years)
"It would be better if I could stick with one social worker, they change a lot." Jack* (8-11yrs)
As part of the 'Our Lives, Our Care' study, Coram Voice and the University of Bristol surveyed nearly 3,000 children and young people about their wellbeing and feelings about their experiences of care. The report coincides with the publication of the latest Department for Education figures showing that the numbers of children in care in England are continuing to rise.
While official data covers areas such as placement moves and educational outcomes, the 'Our Lives, Our Care' study focuses on how children feel about their lives including their relationships, school experiences, bullying, feeling safe and receiving support. It is part of our Bright Spots Programme which enables local authorities to find out directly from young people in care what wellbeing means to them and what areas need to be improved.
In response to the findings, Brigid Robinson, Managing Director of Coram Voice, said: "Our Lives, Our Care gives us a unique understanding of what children and young people in care feel about their lives. Having someone they can trust is crucial to making sure they thrive, and it is concerning that many lack a stable relationship with their social worker.
"For us to improve outcomes for children and young people in care it is vital that we understand their experiences and learn from what they tell us. Our Bright Spots Programme gives local authorities this opportunity."
Professor Julie Selwyn CBE, Director of the University of Bristol's Hadley Centre for Adoption and Foster Care Studies, said: "While there is still much more local authorities can do to improve services, it is important to recognise that most looked after children and young people felt that their lives were improving, felt satisfied and were positive about their futures.
"About 18% of young people (11-18rs) had low well-being. This is a group who need to be identified and additional support provided to ensure their self-esteem improves and positive relationships are built with adults. Those with low wellbeing were disconnected – lacked friends, had no trusted adult in their lives and felt unsettled and unhappy."
Find out more about our Bright Spots programme here and read the full findings here.
*We have used pseudonyms for the children's quotes.