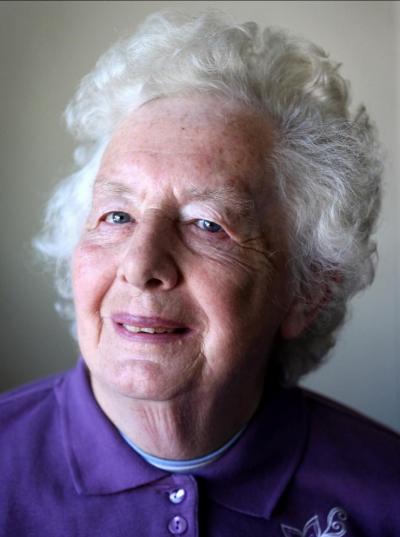 Gwen dedicated her life to children and young people in the care system, first joining the social care profession as a child care officer in 1962.
She worked in the London boroughs of Haringey and Greenwich, becoming an Area Officer of Haringey in the 1970s, setting up a long-term child care team to achieve the best possible outcomes for looked-after children.
Gwen's life ambition was helping young people to 'get their voices heard' and enabling them to have a say in decisions about their care. Feeling constrained by the statutory sector, she started rallying like-minded people to start a voluntary pressure group. The professionals who shared her passion for children's rights spoke of being 'Gwenned' and Voice for the Child in Care (VCC) was born.
Gwen understood and identified the obstacles in the way of good child care practice and hoped to use VCC as a platform for getting the voices of looked-after children heard:
A child can escape from a negligent parent by being received into care, but there is no escape from a negligent social worker.
Her ideas were at first unorthodox and received with scepticism, but in 1987 with the help of a grant from the Department for Health, Gwen set up Coram Voice's first visiting advocacy service for children in secure units.
But this was not the end of her endeavours – Gwen campaigned for the right of a child or young person in the care system to be able to make a complaint about their treatment, leading to this right being incorporated this into the 1989 Children Act, and proceeded to set up a London-wide service with a Freephone helpline and a team of advocates to support any young person in care in London.
This continues today as Coram Voice – now as a national organisation – and thanks to Gwen, thousands of children and young people in the care system have been able to get their voices heard.
Useful links
Gwen James: Obituary in The Guardian
Find out more about Coram Voice