Today (2 February), Coram welcomed Her Majesty The Queen Consort to its offices in central London for a celebration marking the 50th anniversary of its reading volunteer programme, Coram Beanstalk.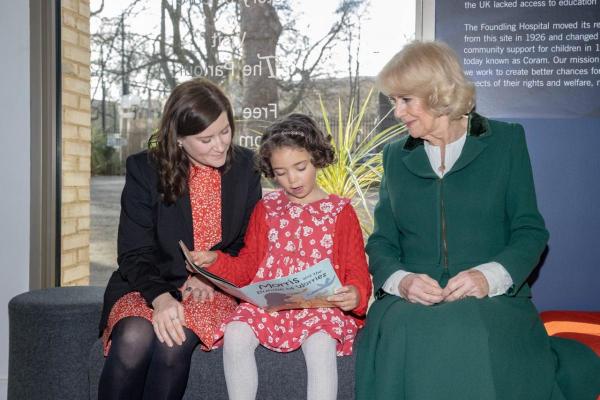 Her Majesty meets a little girl, adopted through Coram
Coram Beanstalk is a national children's reading charity, providing one-to-one reading support through trained volunteers to children aged three to 13 years. Since being founded in 1973*, Coram Beanstalk has helped more than 250,000 children to build their reading ability, confidence and enjoyment, enabling them to thrive into adulthood. The former Duchess of Cornwall became Patron of the charity in 2013 and Her Majesty remains a passionate advocate of children's literacy projects.
Today Coram Beanstalk works in schools in a third of local authorities in England. 95% of partner schools report that their children have an improved attitude to learning as a result of receiving reading support, whilst 91% observe improved confidence and self-esteem.
During the visit, The Queen Consort met children from Ark Brunel School in North Kensington, one of the charity's longest school partnerships, and the longest serving volunteers from across the country. Pupils from Ark Brunel participated in a group reading session led by the poet Joshua Seigal.
Her Majesty also met the family of Susan Belgrave, the charity's founder, who passed away in 2019, and the staff, volunteers and supporters – including the Very Group – who help to continue its work today.
Exploring the wider work of the Coram Group, Her Majesty met Lucy, who received support from Coram's Legal Practice to access safe accommodation, and heard winning submissions from Coram Voice's national creative writing competition for care-experienced children and young people.
Carol Homden, Chief Executive of Coram said "Coram has been committed to ensuring that all children have the love, education, security and opportunity they need for life since Thomas Coram founded the charity to support children abandoned on the streets of London. Coram Beanstalk was the first to help schools to create readers with the support of trained volunteers and the need for its work is as pressing as ever as children recover from the pandemic."
Amy Lewis, Head of Coram Beanstalk, said: "As we enter our 50th anniversary year, I am delighted to welcome Her Majesty The Queen Consort to celebrate the work of wonderful volunteers who support children in local communities across England and to see first-hand the difference that makes to children's lives."
Today's visit marks the start of Coram Beanstalk's 50th anniversary celebrations which continue throughout 2023-24. For more information, please visit www.corambeanstalk.org.uk.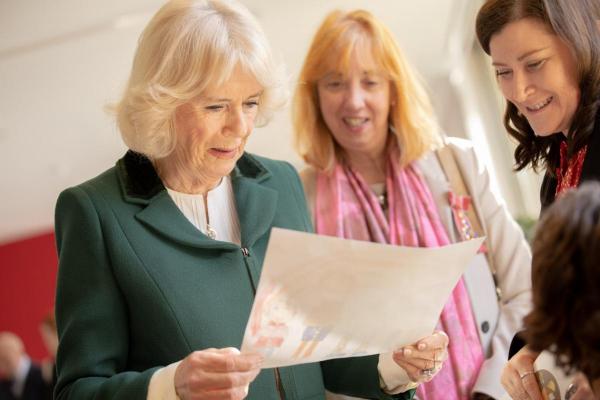 Her Majesty receives a drawing from a little girl, adopted through Coram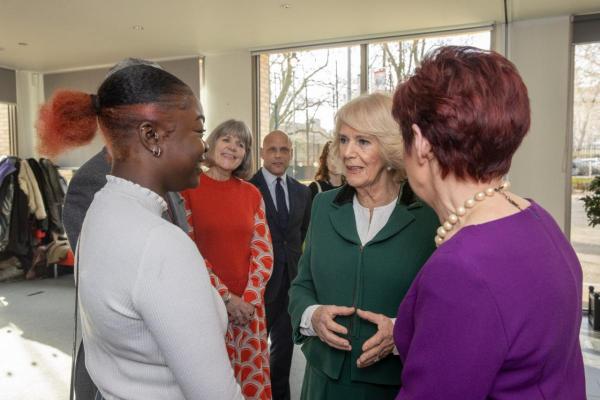 Her Majesty meets Jade, who received support from Coram Beanstalk as a child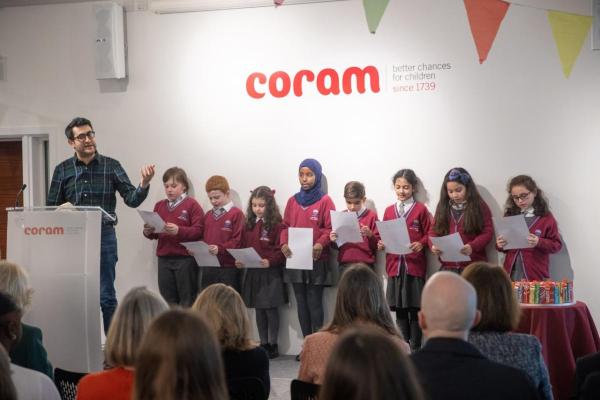 Poet Joshua Seigal leads children from Ark Brunel School in a poem reading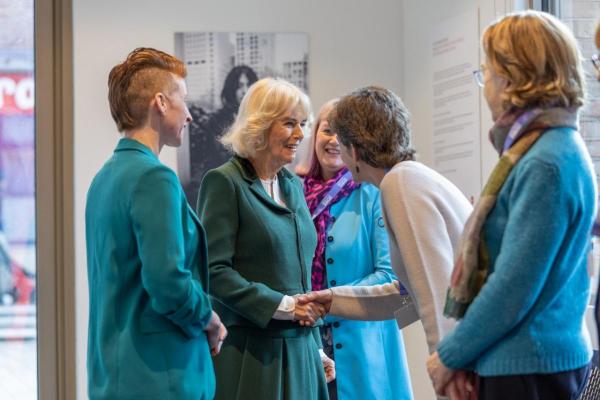 Her Majesty meets Coram Beanstalk reading helper volunteers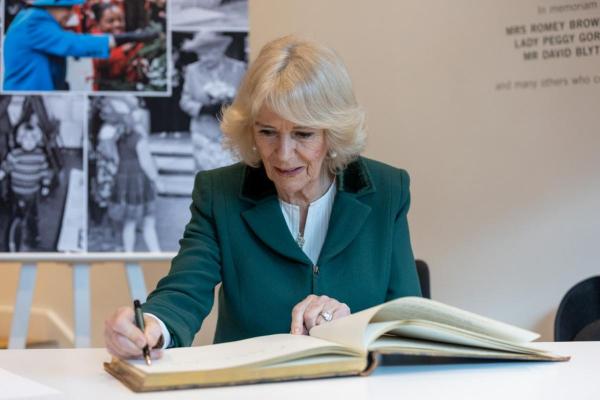 Her Majesty signs the visitor book
*Coram Beanstalk was founded in 1973 by Susan Belgrave and originally called Volunteer Reading Help before becoming Beanstalk in 2013. The charity joined the Coram Group in 2019 and became Coram Beanstalk.