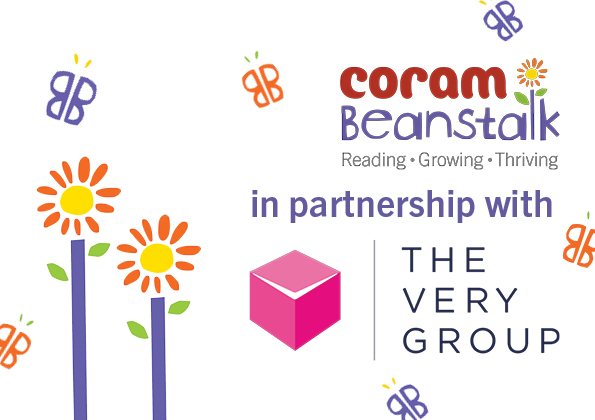 The Very Group, the UK's largest integrated pureplay digital retailer and financial services provider, will raise £600,000 over the next two years through colleague activities and events, as well as providing industry-leading tech knowledge, to help Coram Beanstalk support 40,000 children with one-to-one reading support.
The partnership will enable the charity to expand its network of reading helpers in the North West and London, where The Very Group has offices, and to launch a network in the East Midlands, where the retailer's new fulfilment centre will become operational later this year.
Coram Beanstalk will also use the funds raised to develop a new digital platform and training materials to support its reading helpers nationally. The technology will connect helpers with each other and allow the charity to recruit new volunteers even more effectively.
Ginny Lunn, Managing Director at Coram Beanstalk, said: "We're absolutely thrilled to have been chosen by The Very Group's colleagues to be their new charity partner. It is an exciting time for both organisations and this partnership will enable us to realise our ambitions of putting digital at the heart of our future.
"The Very Group's fundraising and expertise will give us the ability to help more children, no matter where they live, to improve their reading skills, reading ability and confidence through dedicated one-to-one support."
The Very Group's own colleagues voted for Coram Beanstalk as its charity partner for 2020/21. For the company's 2018/19 charity partnership, its people raised £710,000 – exceeding their £600,000 target – to help The Booth Centre and The Whitechapel Centre introduce new technology to support homeless people and their families.
Henry Birch, group CEO at The Very Group, said: "Our people decide the charity we get behind and I'm delighted we're supporting Coram Beanstalk over the next two years with fundraising and our tech insight.
"Helping children become better readers doesn't just give them enjoyment; it gives them the skills and self-confidence to help shape their own lives. The charity's impact is massive and we're proud to be a part of that.
"£600,000 is an ambitious target but we smashed our last charity target and I'm confident our people will do it again."