Thank you for supporting care leavers, we thought you might want to hear from one young person whose life Coram has changed.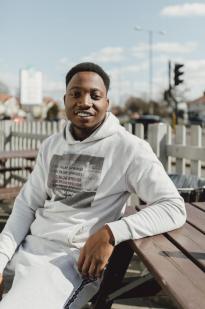 "I thought because I was over 21 an advocate couldn't help me anymore," said Abdul, a 21 year old care leaver, "after I lost my job, I sofa surfed with friends for a few months, but this was very unpredictable, and I did not know where I would be staying each day. Sometimes this meant I slept on the streets. I left my last temporary hostel due to the risk of violence, I had asked my old Personal Advisor for help, but was told that the case was closed as I was too old."
During a visit to a local homeless shelter, Abdul met a Coram Voice advocate who provided a drop-in service to ensure their right to advocacy. After speaking to his Coram Voice advocate, Abdul understood that local authorities had to provide support to all care leavers up to age 25. Together with his advocate, he attended meetings with his local authority where he outlined their duty to support him. As a result, Abdul was very quickly provided temporary accommodation and his case for support was reopened. Abdul is now in a safe home and looking toward a bright future.
 "Thanks to talking to a Coram Voice advocate, I have been able to secure permanent housing and am back in education. I am also now aware that if I find myself needing support again, I am entitled to an advocate until I am 25."
 Coram Voice provides support to care leavers, just like Abdul, up and down the country and your generosity is vital in continuing this important work to provide them with the love and opportunity they need to thrive.