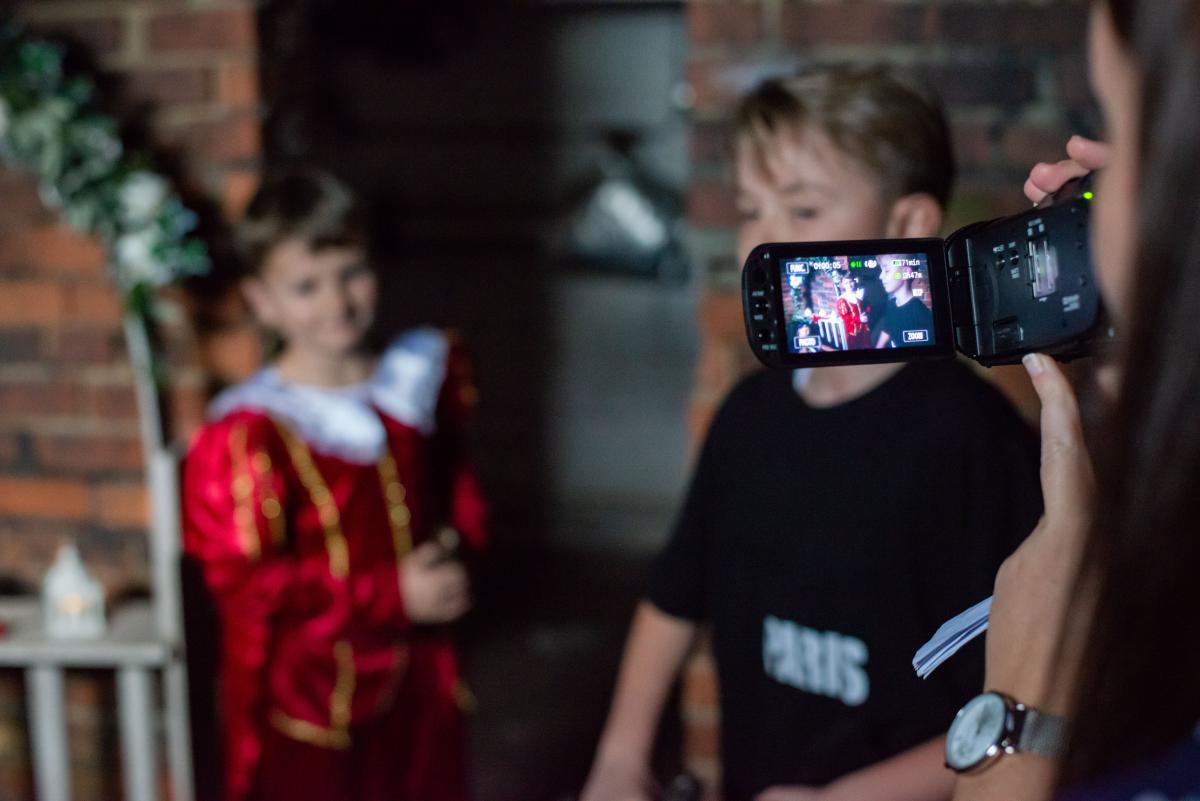 Over the past six months, children from 60 primary, secondary and special schools nationwide took part in this new project that brings together CSSF's experience of working with schools on Shakespeare performances using the power of film, through a partnership with leading, education charity Into Film. Through participation in the project, children have produced their own high-quality abridged Shakespeare films, developing confidence, creativity and resilience in the process.
The Best of the Fest event, hosted by CSSF patrons on 2 December, will highlight some of the most creative and moving scenes from the films and celebrate the achievements of the young people and their teachers. In addition, all participating schools will have their full film hosted on a dedicated website and enjoy a day in the spotlight as their film is premiered across CSSF's channels. The Festival has offered children and young people the unique opportunity to gain creative technical skills in areas such as lighting, directing, editing and design to bring Shakespeare to life in an innovative new medium.
Over the last 20 years, CSSF's annual Shakespeare Schools Festival has seen 300,000 children and young people perform Shakespeare plays on professional stages. The CSSF Film Festival was developed out of the need to give children and young people the opportunity to reconnect, rebuild their confidence and collaborate creatively following an unprecedented 18 months due to the Covid-19 pandemic.
Francesca Ellis, Head of Creative and Programmes at CSSF, said: "Last year the closure of theatres forced us to re-think how schools would share their work and many chose to film their shows. Teachers told us about the new possibilities this opened up for them, such as the SEND school that involved every pupil across the school in the film, the secondary school where media studies students led the film shoot, the teenager who is a whizz with editing software and the primary student who gets to call the shots from the director's chair. This develops skills in innovation, problem solving and collaboration, and when their film is screened to the school, as well as to a national audience via our website, the sense of pride and resulting confidence boost is enormous."
The Best of the Fest event coincides with the Big Give Christmas Challenge, which sees all donations to CSSF doubled between 30 November – 7 December. Find out more and support here.