The 2.6 challenge was dreamt up by the organisers of the London Marathon, which was supposed to take place on 26 April. The marathon usually raises millions of pounds for UK charities – which is a huge loss especially at this time.
Luckily Coram has some fantastic supporters and staff members who have completed brilliant challenges for us. The 2.6 challenge was all about coming up with a challenge around the number 2.6 or 26 – as a homage to the marathon's 26 miles.
We're so pleased to say that in the five days of the challenge, our supporters have raised £7,166 with 25 challenges and 249 donations. On behalf of the families and children we're supporting during this time, we'd like to say a massive thank you!
On Wednesday our Creative Therapies team created a COVID-19 playlist of 26 songs, which they enjoyed by playing musical instruments, dancing and singing along from home through Zoom.
See just a few of the fantastic challenges below.
Amalia is only 8 months old but she took on a 2.6 metre crawl and completed it! Amalia definitely wins the cutest challenge of all! Amalia is the daughter of Megan, our head of Coram Family and Childcare.
Coram Shakespeare Schools Foundation Managing Director Ruth took on an impressive challenge – running a marathon in 2.6 days!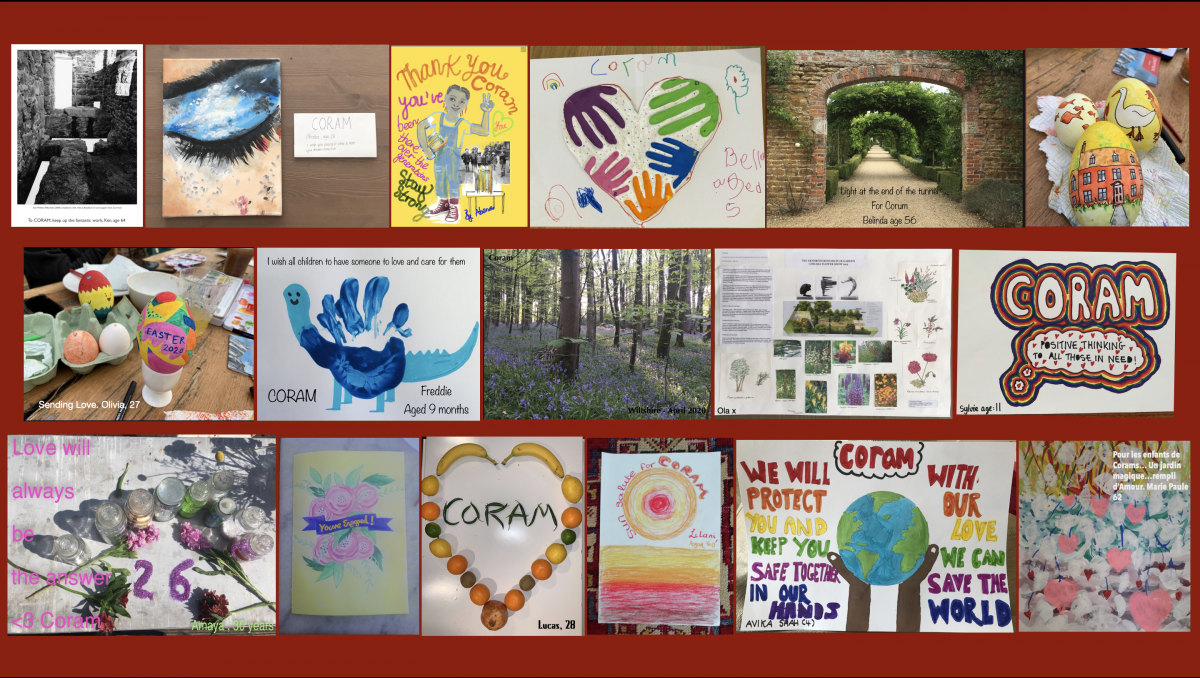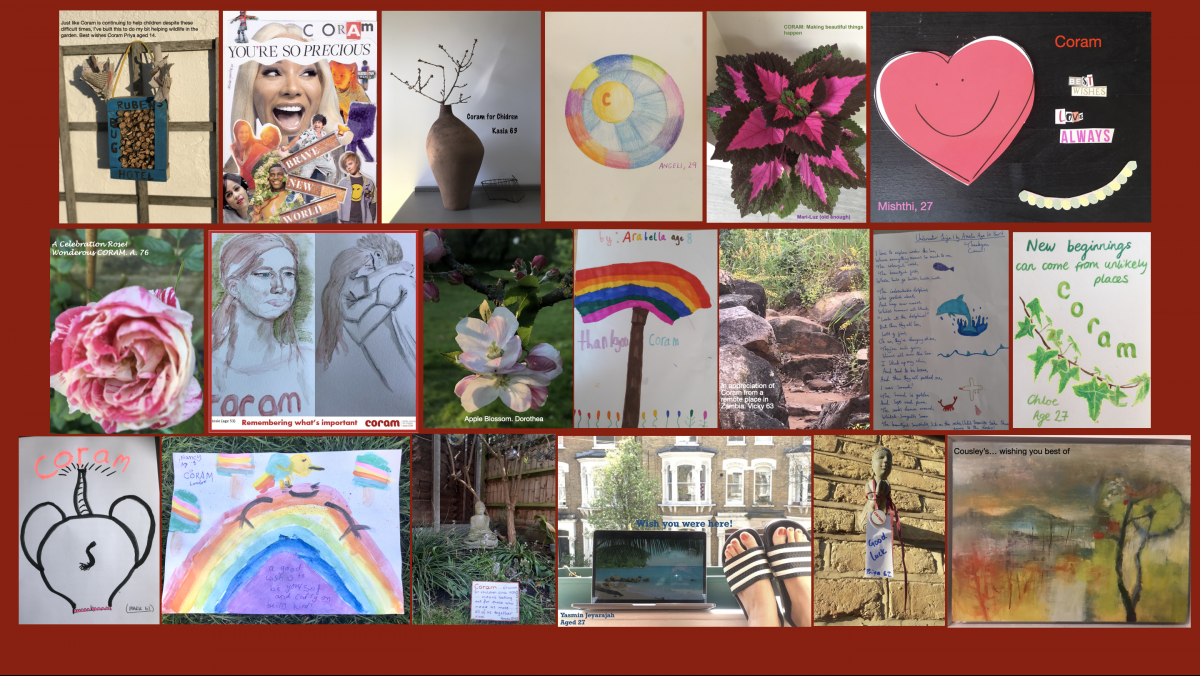 Mishthi asked 26 people to send in something they love, or some support to Coram during this time. As you can see, she got more than she asked for so put them all together. These collages are the fantastic artwork that she collated.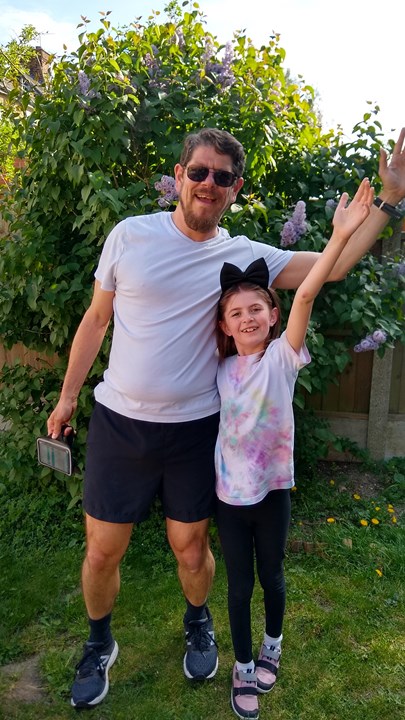 Eight year old Leah did a fantastic job of running 2.6 miles for Coram, raising loads of money along the way. She even took part during her birthday weekend, which is very generous indeed.
Julian, our head of Corporate Partnerships, has taken on a whole host of 2.6 challenges – these include bouncing a golf ball on a golf club for 26 seconds, chipping 26 golf balls from 2.6 metres into a paddling pool, and running a marathon over 10 days, and a 2.6 minute plank.
Ruth, Coram International's Research and Projects Manager, ran 2.6km while her daughter Audrey cycled beside her .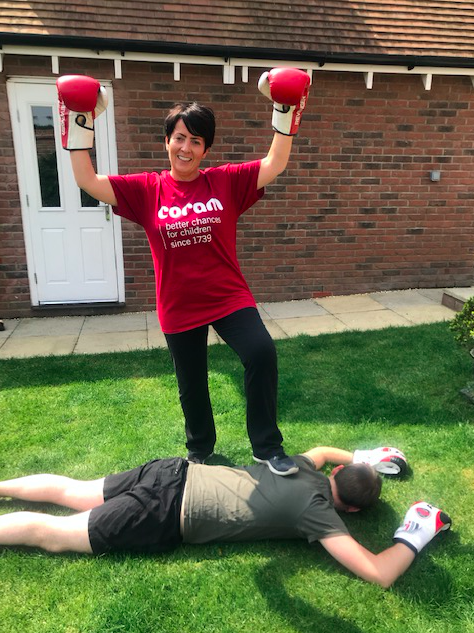 Sally, who is our Activity Days Manager, challenged herself to survive 2.6 rounds of boxing with her son Joe. Sally says:"He thought he was pretty fit but changed his mind as I chased him around the garden!"
Hannah, our Digital Content Manager, challenged herself to hula hoop for 26 minutes, with Justin Beiber to keep time!
Carol, our CEO, also took on a cycle challenge with her son to raise vital funds for our services.
To donate to Coram for any of these 2.6 Challenges, head to our JustGiving page.