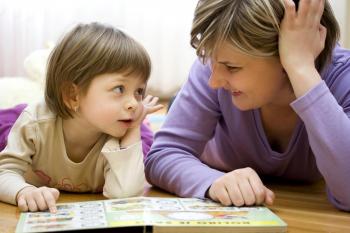 With the support of their adoptive parents, children will be invited to take part in interviews with Coram's experienced team on their experiences of life story books, be they positive or negative.
This will help form a better understanding of what information they themselves feel is important about their lives and will affect changes to life story books on a national scale.
Life story books help children separated from their birth families to remember and make sense of their early lives Children who have been through the care system often experiences changes in social workers, carers and home before being placed with an adopted family.
These books allow them access to their heritage and past that may otherwise be missing, lost or forgotten; they usually include a description of birth family, birth place and significant people in their lives. These facts and information help to give them a sense of identity so that they can understand the person they are.
This project is part of the Post-Adoption Support Service pilot (PASS) which Coram is leading and which is funded by the Department for Education. The pilot aims to increase the number of children and parents benefitting from post-adoption support. The service delivers support through parenting programmes which have been adapted for the needs of adoptive parents, and/or art or music therapy for their adopted children.
The project in open to children in and around Bristol over the age of seven, and allows participants to remain anonymous, please contact post-adoption@coram.org.uk for more information. The project runs until the end of July 2014.
Useful links
Discover our creative therapies Find out more about the PASS project