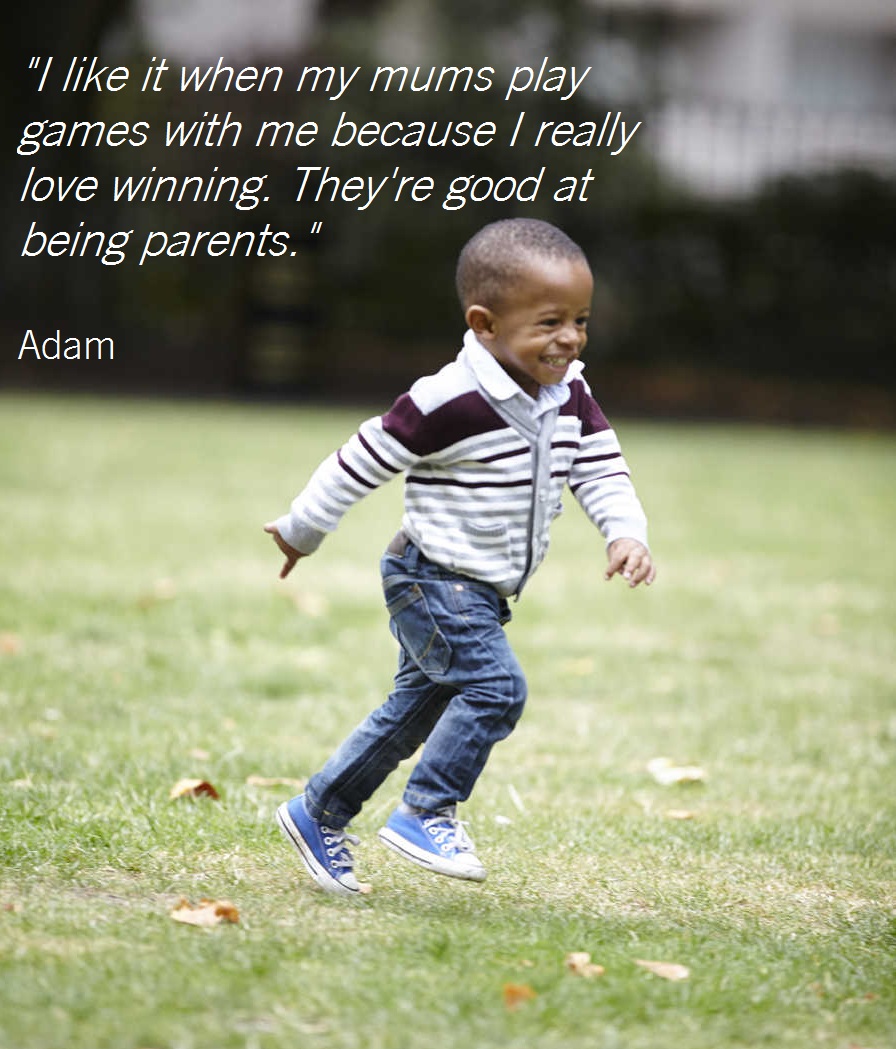 Coram's adoption services, which cover London, the East Midlands and Cambridgeshire, have long placed children with loving LGBT adoptive parents.
Our MD of adoption, Jeanne Kaniuk, OBE, said:
"We are here to guide all people through the rewarding and life-changing process of becoming parents.
We understand how being in care impacts on children and how a loving, stable family can help them to grow and recover in every sense.
Because we have welcomed LGBT adopters for decades, we've had the pleasure of seeing some of these children grow up and become young adults, which is very rewarding.
More than 10% of our most recent cohort of adopters identify as LGBT and we are committed to helping all people identify and build upon their individual strengths as prospective parents."
To celebrate LGBT adopt and foster week, Coram has contacted some of our adoptive families to hear what their children liked most about their families.
Two siblings, Josh and Jack, who were adopted through Coram told us:
"Our mums are good at driving and cooking. They're quite good at cheering me up when I'm sad." Jack added "I like it when my mums do film night. Having two mums is good except when they play The Pogues in the car."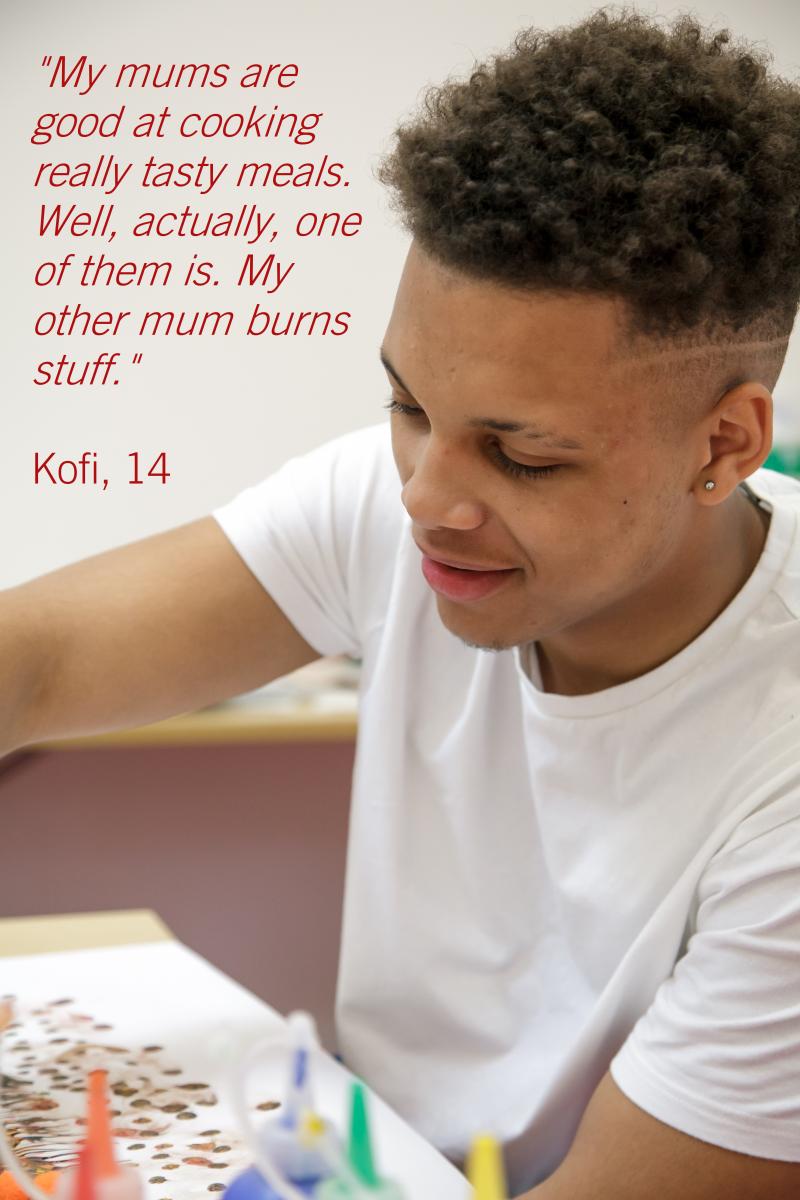 Coram has also created two special images which we are sharing on social media, which you can download here or access via our Facebook page, to celebrate LGBT parents.
The latest figures (at end of June 2015) show that there are almost 2,500 children in England who are waiting to be adopted. Over a thousand of these children have been in care for 18 months or more and almost half are part of a sibling group.
New Family Social holds LGBT adopt and foster week each year encouraging lesbian, gay, bi and trans prospective parents to find out more about the fostering and adoption processes.
New Family Social is a membership organisation providing a network for LGBT adoptive and foster families. In February this year it announced that 1 in 12 children are now placed with a gay couple.