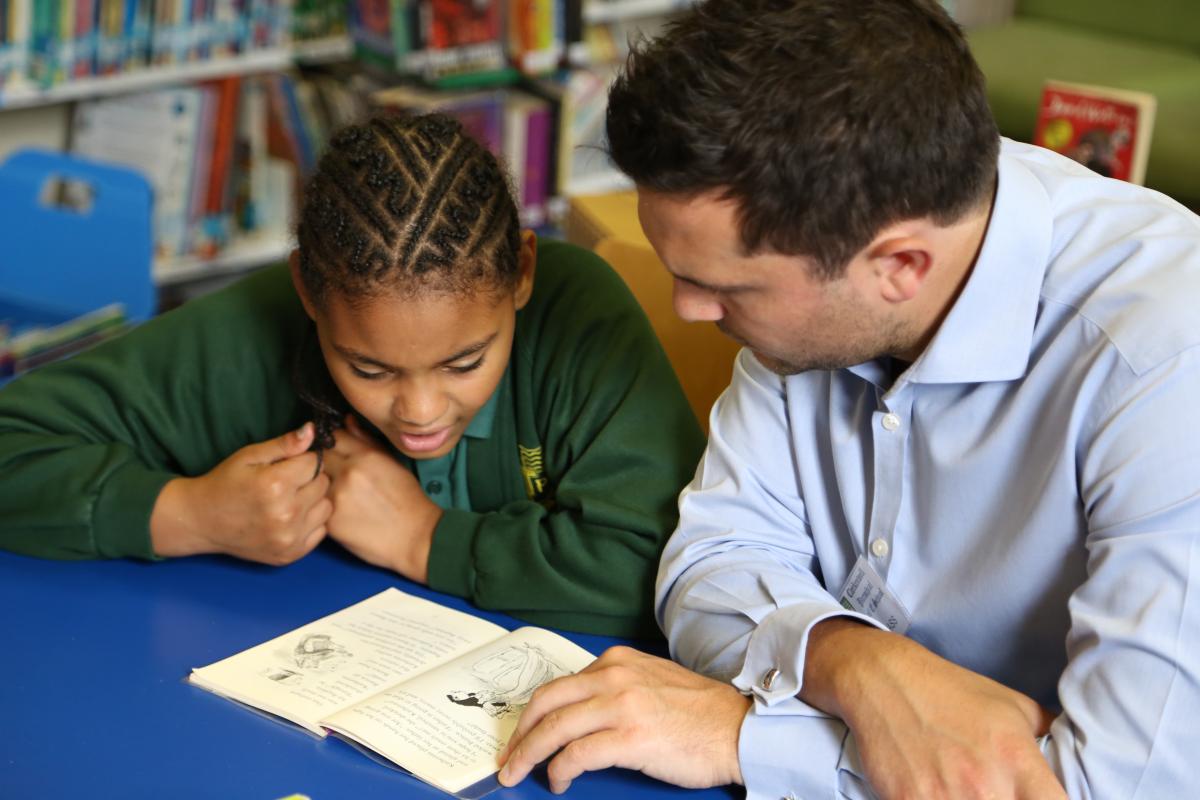 The campaign, #123story has been launched in response to the school closures during the lockdown to address severe risk of children falling behind in their reading by raising support for Coram Beanstalk's work in schools giving reading support to children. Even before the pandemic hit, one in four children left primary school not being able to read well.
The campaign encourages people to take part in an easy three-step challenge on their social media channels using the hashtag #123story:
1) share your favourite childhood book
2) nominate two friends to do the same
3) donate £3 or whatever you can
In addition to raising vital funds, the campaign also encourages families to rediscover the joy of reading together. New research from Very's Big Life survey found that 1 in 3 parents of 4-11 year olds have been reading more together during lockdown.
Today's feature on the campaign, which appears in the Daily Mirror, Daily Record and a number of regional newspapers across the UK, also highlights other Coram initiatives to support children in their return to school, including the launch of Coram Life Education's free teaching toolkit supporting pupils with their mental health and wellbeing.
Ginny Lunn, Managing Director of Coram Beanstalk said: "We are delighted to showcase our #123story campaign with Very today and hope it inspires many people to take on the challenge and rediscover their favourite childhood books with family and friends.
"Thanks to the generous support of everyone taking part in the challenge, we can take on the task of ensuring no child falls further behind after several months away from school. By providing essential reading support, we can help to build children's self-esteem and confidence and equip them with the vital skills they need to reach their true potential in life."
Very.co.uk is part of The Very Group – the UK's largest integrated pureplay digital retailer and financial services provider. Coram Beanstalk was announced as The Very Group's new partner in February 2020 and the partnership will raise £600,000 over the next two years through colleague activities and events, as well as providing industry-leading tech knowledge, to help Coram Beanstalk support 40,000 children with one-to-one reading support.
Find out more and take part in the #123story campaign