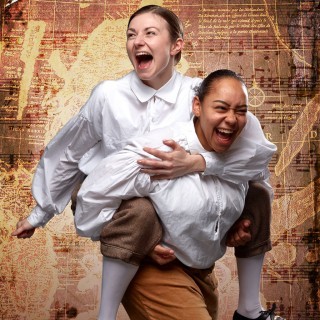 Based on the award-winning novel by Jamila Gavin, Coram Boy tells the story of two boys who are wards of Thomas Coram's Foundling Hospital, and will be performed in Nottingham's esteemed Albert Hall with a company of over 100 local performers and creatives. This includes Kali Dennett, who discovered after joining the community choir, that her great-great-grandfather was a foundling, taken in by the hospital in 1876.
Coram has a long standing history with the arts. The artist William Hogarth was a founding governor of the Foundling Hospital and composer George Frederic Handel conducted annual performances to raise vital funds for the Hospital. Handel's Messiah was donated to the Foundling Hospital and his music is central to the plot of the play.
280 years on from when Thomas Coram established the Foundling Hospital, we continue to offer direct, practical help and emotional support to vulnerable children, young people, and their families, both in London from our historic campus in Bloomsbury and in the East Midlands.
Coram's ground breaking art and music therapy helps children and young people overcome complex and traumatic backgrounds every day and is based on our rich musical and artistic heritage.
As well as in London and surrounding areas, we provide adoption services in the East Midlands, with 40 years' experience in finding permanent loving families for children awaiting adoption. To find out more about Coram Adoption East Midlands and details about upcoming information events, please visit our adoption website.
Coram Life Education has also been working in Nottinghamshire for 25 years, providing well being and drug prevention education to over 300 primary schools. Find out more about our life education work in Nottinghamshire.
To find out more about Coram Boy at the Nottingham Playhouse and to book tickets please click here.