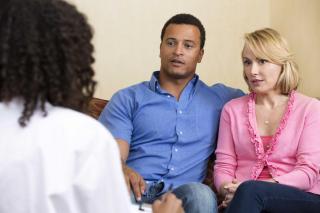 Partnering with Coram will enhance Thurrock's scope of delivery with a wider pool of adopters so greater numbers of children in the area can be placed with permanent, loving families. The recruitment and assessment, panel management, preparation and training will be undertaken by Coram with approved adopters gaining the benefits of integrated post adoption support.
Specifically, the partnership will concentrate on reducing the amount of time that children have to spend in care by supporting the recruitment of adopters and speeding up checks and assessments to ensure the right families are found for each child. Furthermore, it will focus on preparing prospective adopters so that they have the necessary skills to become parents including fostering to adoption and concurrency planning.
Coram's successful partnerships with Kent, Harrow, City of London and Redbridge are currently delivering excellent outcomes for looked after children, helping ensure that greater numbers of young people waiting to be adopted have the best chance of stability and secure loving attachments from as early as possible. Coram has also worked with Cambridgeshire County Council to establish a dedicated VAA, Coram Cambridgeshire Adoption.
Dr Carol Homden CBE, Chief Executive of Coram, said: "To date, Coram's adoption partnerships have improved the lives of many children awaiting a loving, forever family, and show what great work can be done when the expertise and passion of a local authority and a voluntary sector provider are harnessed. I am very much looking forward to working with Thurrock County Council to help improve the adoption journey for children in this area too."
Useful links
Learn more about the new Coram-Thurrock adoption partnership
Discover Coram's other successful local authority partnerships