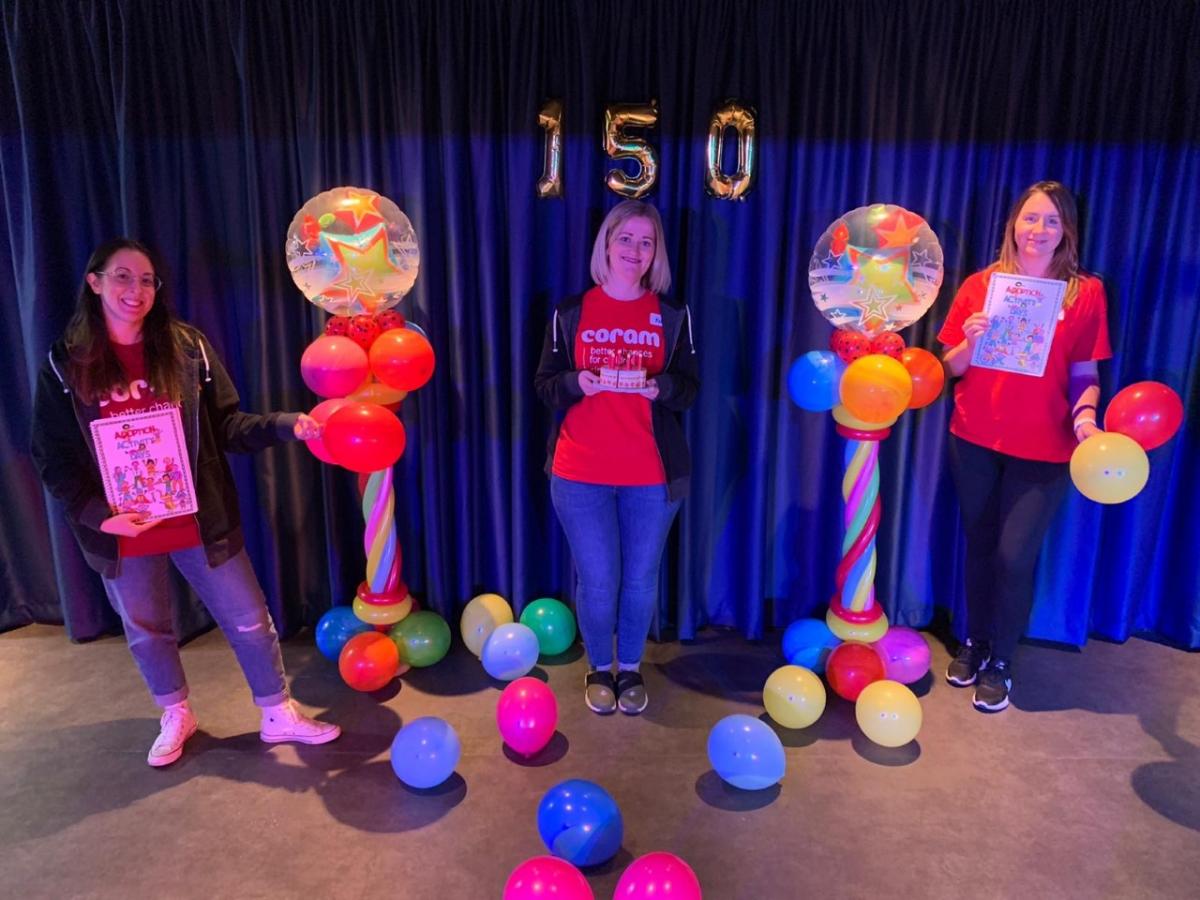 The Adoption Activity Days team celebrates its 150th event
The events take place in a friendly environment with plenty of fun activities such as arts and crafts, games and sports that are specifically designed to bring the children's personalities to life and to see how well they connect with prospective adopters.
Coram's Activity Day service manager, Sally Beaumont, said: "Even though we are 150 events in, I truly do not think that myself or anyone in the team ever takes for granted the importance that chemistry plays in bringing families together. While adopters will express an interest in a child and further work will be required to make sure the link can progress to matching, it is a privilege to be part of these connections that are made."
For many children who have been waiting longer than average to be adopted, Adoption Activity Days are a proven and established method of finding matches for children where traditional means of profiling have been unsuccessful. For adopters, the events give them a chance to interact with children rather than reading about them in a profile, giving them an opportunity to meet children whom they may not have considered on paper,such as older children, sibling groups, BAME children or children with additional needs. The events are also a chance for adopters to talk to children's social workers and foster carers to get their perspectives.
In the wake of the pandemic, the Adoption Activity Days team has worked hard to adapt to Government guidelines and is currently running socially-distanced events. With nearly 3,000 children waiting for adoption, the important work of family finding needs to continue. Previously, events were capped at 30 children attending and around 15-20 adopter households, this has now changed to 15 children attending who are allocated to separate social bubbles relating to their ages, meeting adopters who are also in two social bubbles. By providing individual craft packs for children, pre-prepared party bags, wipe-down toys and regular cleaning, both children and adopters can enjoy a safe and fun day.
Many adopters have spoken of their joy at being matched with their child after meeting at an Activity Day. One adopter said about their children: "They tell us often that they chose us and not the other way around. We are extremely happy that they are so positive about this and that they feel they had a huge say in where they would spend their future years."
Sally Beaumont adds: "Sometimes too, we also have adopters return to an Adoption Activity Day with their adopted child to hopefully find a sibling, it is rewarding to see how well their son or daughter is doing since they left care."