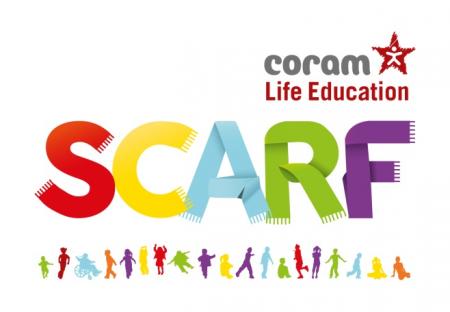 Coram Life Education, the largest provider of wellbeing and drug education in schools, has developed a new range of education support tools to help schools meet Ofsted requirements for safety, personal development, behaviour and welfare.
Called SCARF: 'Safety', 'Caring', 'Achievement', 'Resilience' and 'Friendship', the tools are aligned to the National Curriculum, providing a whole scheme of work to help busy teachers. Easy to access, and tailored to meet schools' individual needs, these comprehensive on-line resources include lesson plans, activity sheets, film clips, songs, games, and teaching and learning materials.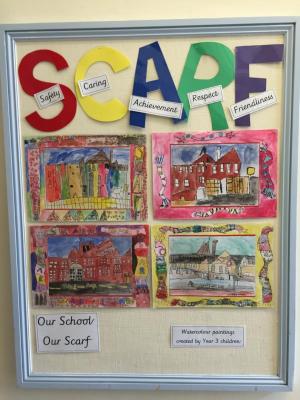 SCARF is available as part of Coram Life Education's programme of wellbeing and drug education which takes place in mobile classrooms at schools all over the country helping children to make healthy choices. Booking our mobile classroom visit gives teachers this fantastic on-line resource at no extra cost. A subscription to SCARF includes comprehensive, tailored resources and planning tools devised by professionals from the field, and features Coram Life Education's much-loved puppet giraffe, Healthy Harold and his friends.
SCARF was inspired by the work of the staff and pupils at the highly successful Allerton Primary and Nursery school in Bradford, West Yorkshire, underpinning a values-based approach to all aspects of school life. At Allerton it has helped to create a warm, welcoming and supportive environment in which children enjoy working and learning together, feel safe and secure, and have high levels of achievement.
Harriet Gill, Managing Director of CLE said: "Evidence shows that a strong sense of wellbeing is linked to good outcomes in children's health and educational achievement. This is why Coram Life Education's work is so critical and also why it is so popular, with one in eight primary schools in the country – that's 675,000 children – enjoying memorable and engaging 'life skills' lessons delivered by our skilled educators. Not only does SCARF help schools meet Ofsted requirements, it also enables school leaders and teachers to develop Personal Social, Health and Economic education (PSHE) policy and integrate existing Spiritual, Moral, Social and Cultural (SMSC) expectations into whole school planning."
For further information about SCARF please visit http://www.coramlifeeducation.org.uk/
If your school is interested in a Coram Life Education session please contact 020 7520 0364 cle@coram.org.uk