BBC Radio 4's Charity Appeal will aim to raise vital funds to help change more young lives through the power of Shakespeare.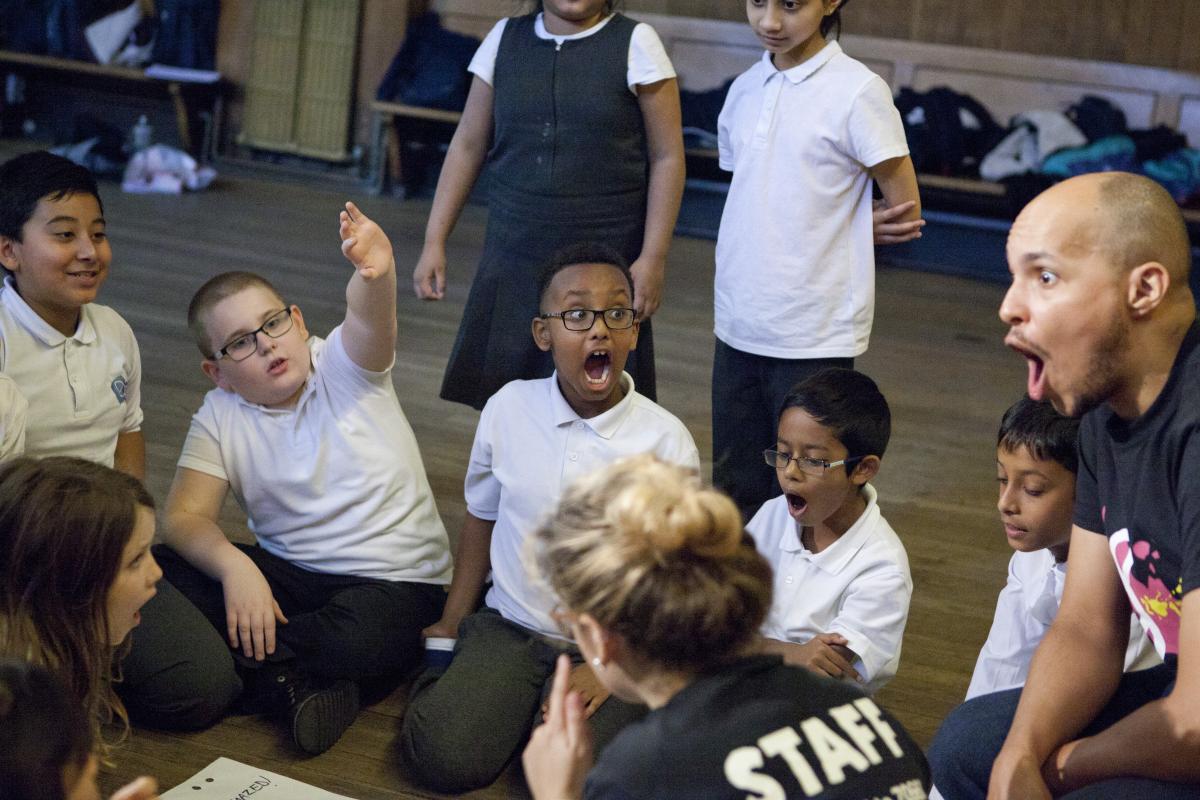 Listen live on BBC Radio 4
Sunday 11 October, 7.54am
Sunday 11 October, 9.25pm
Thursday 15 October, 3.27pm
CSSF, which joined the Coram Group earlier this year, is an award-winning cultural education charity that gives thousands of young people the opportunity to build their confidence and skills through learning about and performing the works of William Shakespeare, and participating in its annual Shakespeare Schools Festival.
The Radio 4 appeal, presented by CSSF patron, actor Alfred Enoch, will support the charity's work with children from the most disadvantaged backgrounds and give them the opportunity to take part in its 2020 festival, One Night of Shakespeare. The festival, taking place on 20 November, will see performances live-streamed from schools nationwide and give thousands of children an experience that can have a long-lasting positive impact on their lives.
One of the young people who has experienced this impact first-hand is 14-year-old Kabeera, who took part in Shakespeare Schools Festival last year. Kabeera shared how participating in the festival provided an outlet for her and her classmates to address issues of racism and gang violence they've seen in their community, and aspire to a brighter future, through a performance of Othello.
"I have suffered trauma in my life. I have panic attacks. I was having a panic attack before I went on stage but I did my best to push through it and perform anyway. It felt like a real achievement. When I'm older, I'd like to be a doctor. I want something different from the destructive lifestyles I see around me. There is so much more out there."
Alfred Enoch (Harry Potter, Netflix, How to Get Away With Murder) shared how the festival is a cause very close to his heart, having decided he wanted to become an actor after discovering Shakespeare at the age of eight.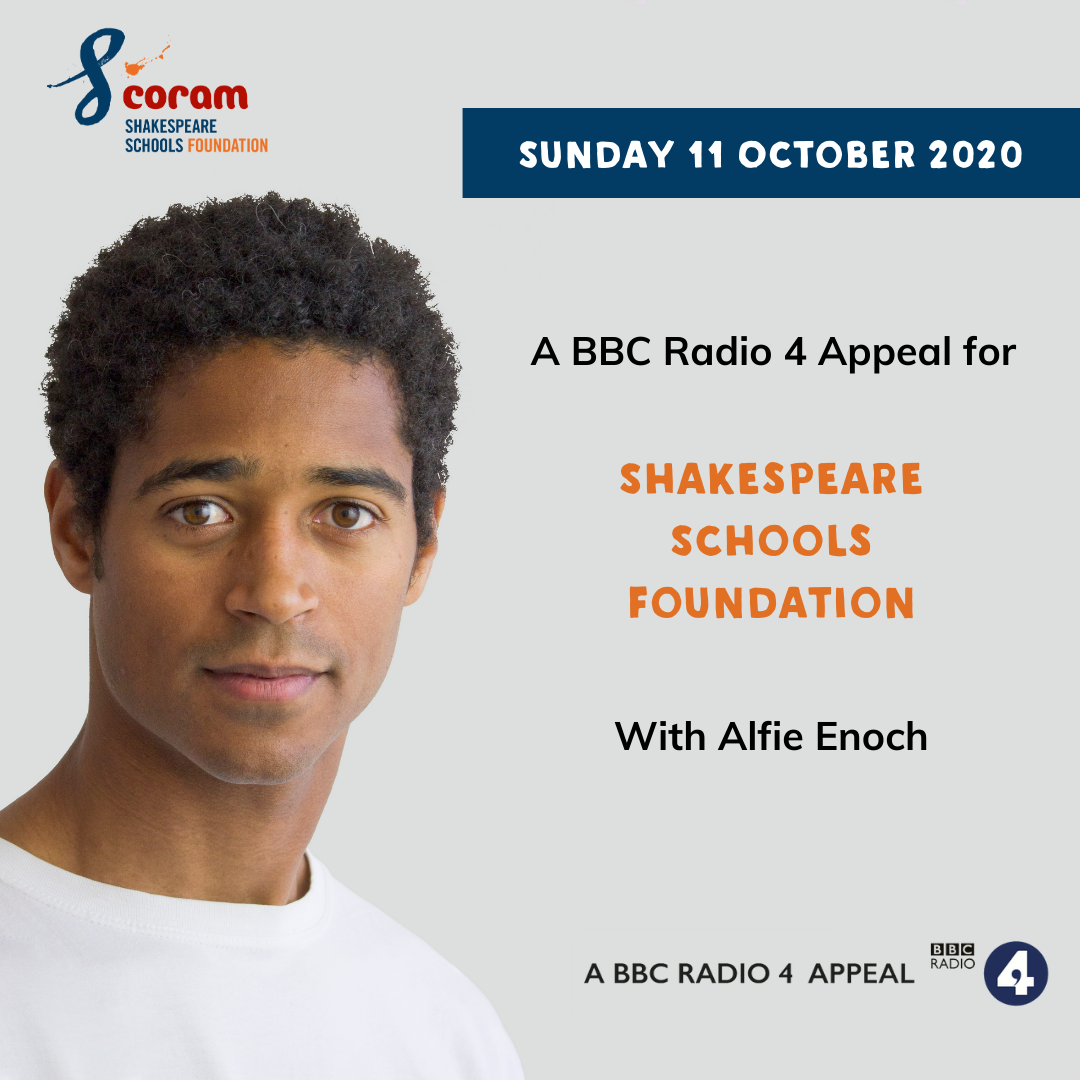 "What I have seen the festival achieve is a transformation in the lives of children. It gives them confidence, it gives them tools in communication and working together and it gives them a huge sense of achievement. And this is one of the reasons that I think it is so vital to support this wonderful charity and I hope you will do the same."

Alfred Enoch
How to support the appeal
£60 can pay for one child to have the scripts, workshops and expert guidance they need to take part in a Festival production. The performance may only last for 30 minutes, but the impact can last a lifetime.
Please listen in to the BBC Radio 4 Appeal on air on Sunday 11 October (7.54am and 9.25pm) and Thursday 15 October (3.27pm). And you can help us spread the word on social media, tagging @SSF_UK and using #R4Appeal.
Once the appeal has first aired, you can donate in the following ways:
Call freephone 0800 404 8144
Write a cheque to Coram Shakespeare Schools Foundation and send to: FREEPOST BBC Radio 4 Appeal, and mark the back of your envelope Coram Shakespeare Schools Foundation
Thank you for your support.
Find out more about Coram Shakespeare School Foundation's work and impact at shakespeareschools.org.