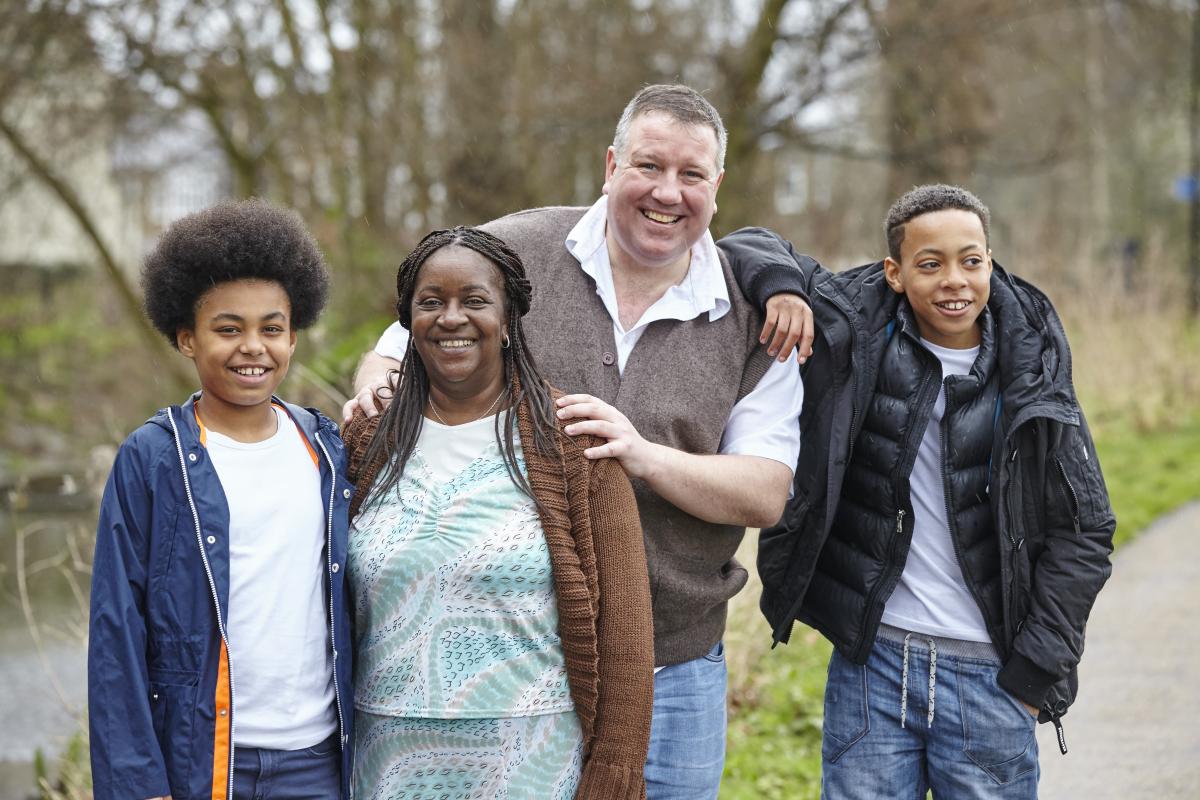 Over half of children waiting to be adopted in England are part of a sibling group and this year's National Adoption Week, run by First4Adoption, focuses on the need to find permanent loving homes for sibling groups of all sizes.
Coram, which runs three dedicated adoption services in London, Cambridgeshire and the East Midlands, is proud to support the campaign and hopes that more children awaiting adoption can be placed in families alongside their brothers and sisters.
Children awaiting adoption have often experienced very difficult early experiences and losses. They therefore need unconditional love and support to help them form positive attachments and thrive in life. For this small group of children, adoption provides the most successful route to the long term stability and emotional security most children can thankfully take for granted. Having the comfort of being adopted together with their siblings can help children to feel safe.
Jeanne Kaniuk OBE, Managing Director of Adoption Services at Coram said:
"It is often in the best interests of sibling groups to stay together and grow up in a family who appreciate the importance of their bonds. Bringing up brothers and sisters has proven to be an immensely rewarding experience for many of our adopters.

We welcome enquiries from people of all backgrounds – the most important thing is that they are able to provide safe, secure and loving families for vulnerable children."
Coram provides support and training to adoptive families at every step of the process, and afterwards whenever it is needed. This includes parenting skills training, 'stay and play' groups, life story book training, and art and music therapy to help adopted children.
One parent spoke of the rewards of adopting siblings with Coram:
"Our girls are a real team. Of course they can be hard work but they are strong together, there is a lot of fun and laughter in our house which is a pleasure to be around. Being together means they'll always have each other, they'll have a sense of identity – and it's double the fun for us!

Having Coram there as our trusty support network is invaluable; they are an extended part of the family. They are there for us and will always be there throughout the girls' childhood."
Coram is hosting several free information events during National Adoption Week for prospective adopters to find out more and ask questions. The events are taking place in central London and Cambridge on Tuesday 17 October and in South London and St Neots on Wednesday 18 October.
Useful Links:
Find out more about Coram Adoption
Find out more and book spaces on our London adoption events
Find out more and book spaces on our Cambridgeshire adoption events