The Education Secretary unveiled plans for a multi-million pound investment into programmes aimed at supporting adoptive families to overcome past trauma, and pledged to continue funding the Adoption Support Fund, which gives families access to therapeutic support, until 2021.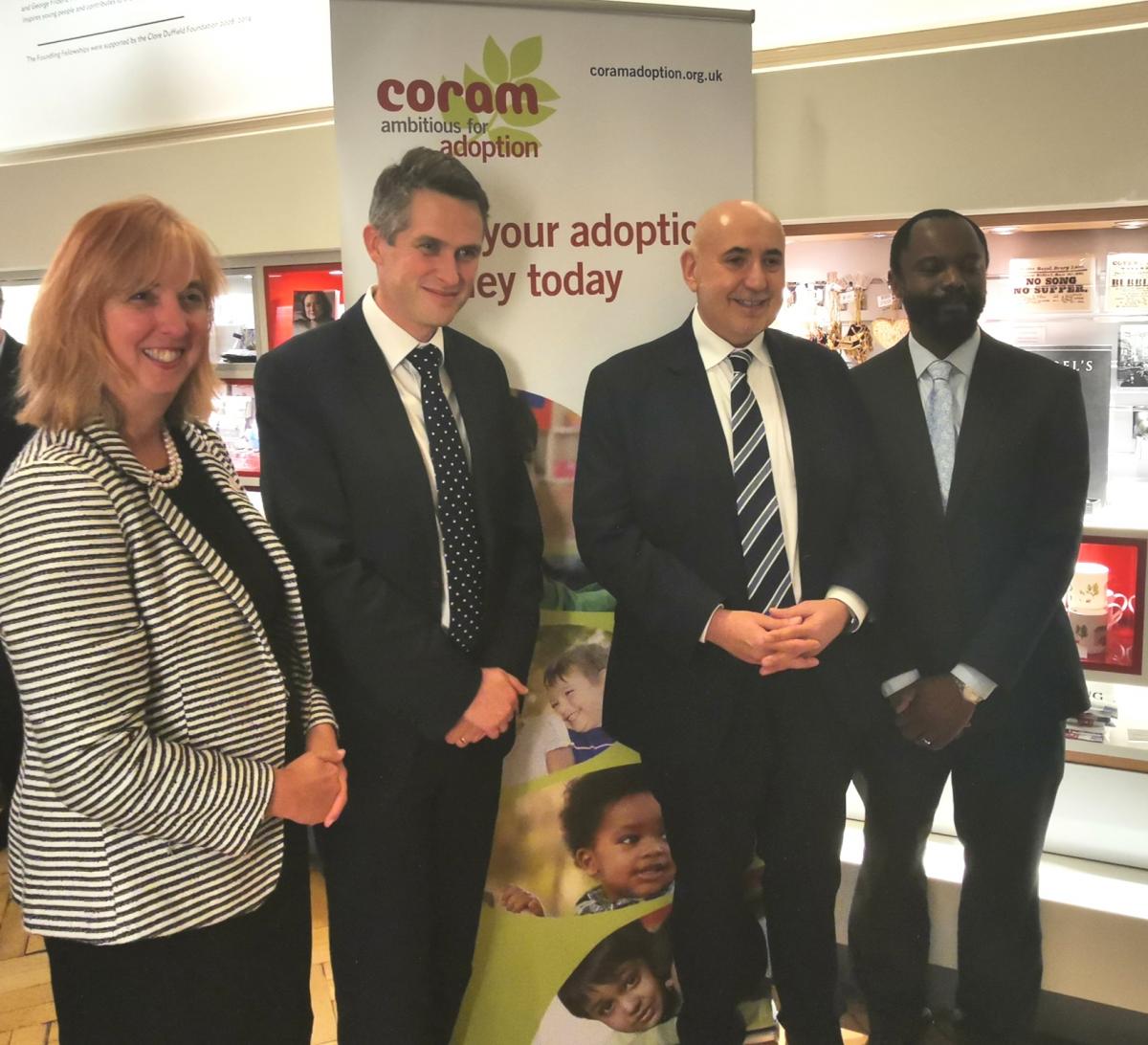 It was also announced that almost £650,000 will be invested into Regional Adoption Agencies to co-ordinate work to increase adopter recruitment around the country, particularly for 'harder to place' children including siblings, older children and those from black, Asian and minority ethnic (BAME) backgrounds. This will include a targeted digital campaign and work with black churches and mosques, aimed at encouraging people from BAME communities to adopt.
The funding comes as the latest adoption figures show that there are over 4,000 children waiting to be adopted and only 1,700 families approved to adopt.*
Dr Carol Homden, CEO of Coram, said: "We welcome the government's renewed commitment to adoption recruitment and support, particularly at a time when more adopters are urgently needed for the children waiting.
"At Coram we have long recognised the transformative effect that early therapeutic support can have on adopted children and their families. For children who have experienced a difficult start in life, it is vital that the right help can be accessed quickly and easily.
"The availability of consistent and timely post-adoption support is crucial in encouraging prospective adopters to come forward, and we hope the funding boost announced today will enable the recruitment of a wide range of adopters, and help all adoptive families to thrive."
Gavin Williamson said: "I'd like to thank all of those who have made a commitment to adopt and give children what every child needs – a home and a family, and someone to love and care for them. It is truly one of the most generous things a person can do, opening up their home and their hearts to a child or young person who needs the love and stability only a family can provide.
"This government will do everything we can to help support young people into an adoptive home and we're tapping into the expertise of the wonderful people that work in this sector. In recent years, the trend that concerns us all is the disparity between numbers of children awaiting adoption and adoptive families ready to take them. This is a trend that must change and I want to do everything I can to help you do that.
"Our Adoption Support Fund, which was set up in 2015, has provided a range of therapeutic support for nearly 50,000 children who have been through traumatic times before adoption. I am delighted to announce that we are going to extend this fund through to 2021, so families can now continue to access therapy support."
Read the full government announcement on adoption funding
Find out more about Coram's adoption support
*Figures from the Adoption and Special Guardianship Leadership Board.