Despite the extreme weather conditions, Team Coram triumphed with every runner completing the Marathon and collectively raising over £88,000 to support the UK's most vulnerable children and young people – setting a new fundraising record for Coram's London Marathon team.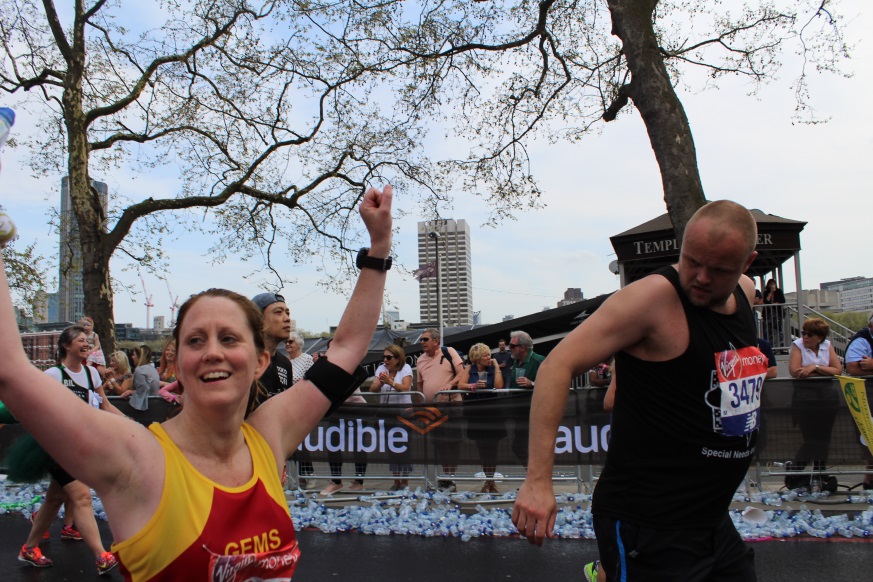 This year's team comprised of Coram Adopters, those with experience of the care system and staff from Coram's fantastic corporate partners. Coutts & Co, our Charity of the Year partner, had four employees running who raised over £8,000. Jon Munday from Coutts described his experience:
'Despite the (what felt like…) Saharan temperatures, everything was put into perspective as I ran past the Coram support team in the last few miles who, all cheering madly, quickly made me realise that the short term pain and suffering was just so worth it, for such a worthy cause.'
Well done to our individual runners and those who ran in groups. Team Parkeray whose 'Super Six Team' raised in excess of £12,000 and Delaney's 'Team Chafing the Dream' raised over £4,000, as well as runners from our fantastic partners Havas, Thomas Sinden and Rede Partners.
Useful links