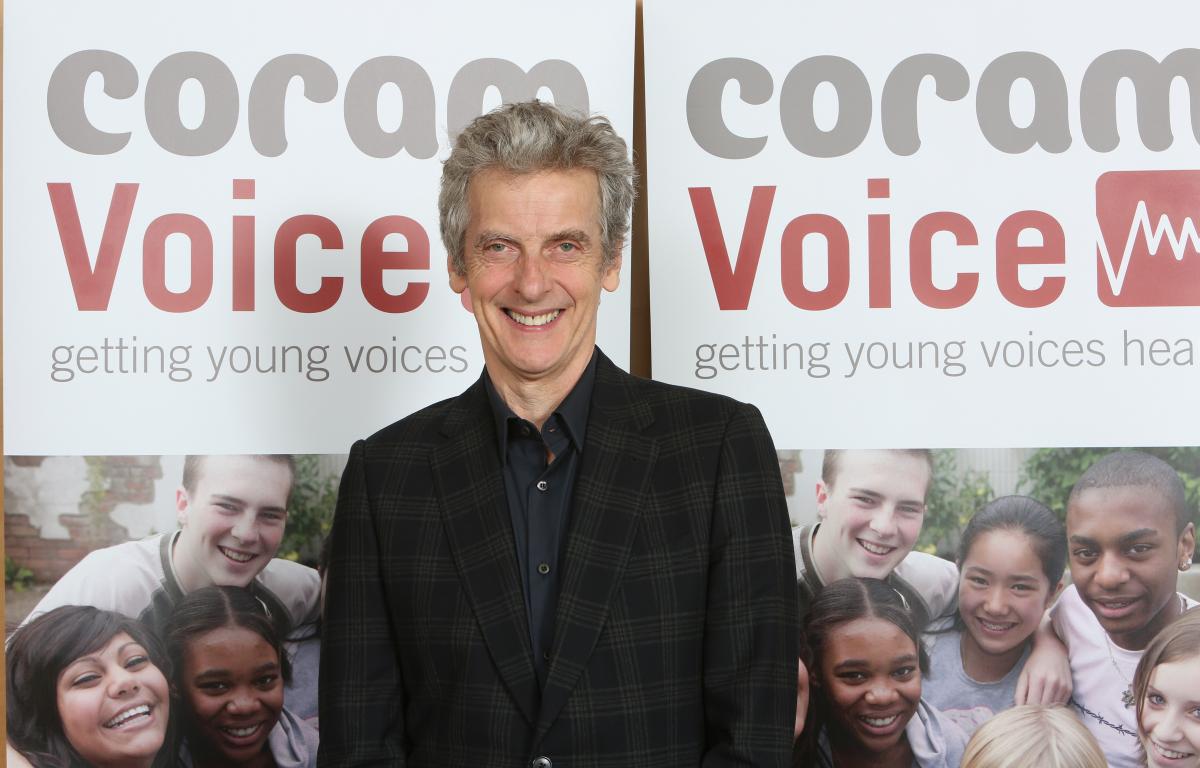 The competition closes for entries on 14 April, and the winners will be announced at an awards ceremony in London on Saturday 21 May, co-hosted by Peter and former competition winner, Sophia Alexandra Hall. This year will see the first in-person Voices awards ceremony since 2019, with the previous two years hosted online due to Covid restrictions.
Coram Voice, a charity that ensures the voices of children and young people in and around the care system are heard, first launched the Voices competition in 2016 as a platform for care-experienced young people to express their creative talents and to build understanding of their experiences.
Peter is a long-term supporter of the competition, having hosted the awards since 2017. His co-host Sophia Alexandra Hall was the winner of the care leaver category in 2019 and has since gone on to write numerous articles for national media titles, now working as the Content Editor at Classic FM.
Peter Capaldi said: "I'm delighted to host the Voices 2022 awards ceremony alongside one of the competition's former winners Sophia. After two years of Covid restrictions, it's fantastic that we can hold the awards in person once again and I'm looking forward to meeting this year's finalists and celebrating their achievements.
"I've supported the Voices competition for a number of years and am always blown away by the talent of the children and young people taking part. It's an honour to read their words and the competition is so important in helping us all to better understand their lives and experiences. I can't wait to read this year's entries and I wish all our writers the very best of luck!"
Sophia Alexandra Hall said: "I am so excited to be co-hosting this year's award ceremony alongside the wonderful Peter Capaldi. It's so special to have a competition like this which encourages, platforms, and most importantly celebrates care-experienced people's voices. Growing up in care can so often feel like you're being silenced, or that even if you speak up, no one's listening.
"But in reality, there are so many incredible voices in our community, and they all deserve to be heard and listened to. Before I entered the competition, I never imagined I'd be able to have a career writing, but the awards gave me the confidence to develop my voice and now I work in my dream industry. I always view this competition as a really cool way of encouraging our community to explore their voice in a safe and nurturing way. I'm really looking forward to meeting all of the entrants to hear about why they write, and what they want to do next."
The theme of this year's competition is 'This is Me' and entries can be in any written form including poems, short stories, raps or newspaper articles, with a 500-word limit. There are four age categories: primary school (5-10), lower secondary school (age 11-14), upper secondary school (age 15-17) and care leavers (age 18-25). Prizes include up to £100 in shopping vouchers, bags and books, and entries will be judged by an expert panel of authors and poets, some of whom are care experienced.
Brigid Robinson, Managing Director of Coram Voice, said: "We are delighted to have Peter and Sophia as hosts for our Voices 2022 awards ceremony – they are both a huge inspiration for the children and young people who take part and it is set to be a very special evening. It has been fantastic to see the entries coming in so far and as we approach the deadline, we'd encourage all young people to get writing for their chance to meet Peter when the winners are announced in April. Good luck!"
Entries can be submitted online at coramvoice.org.uk/voices until 14 April 2022.