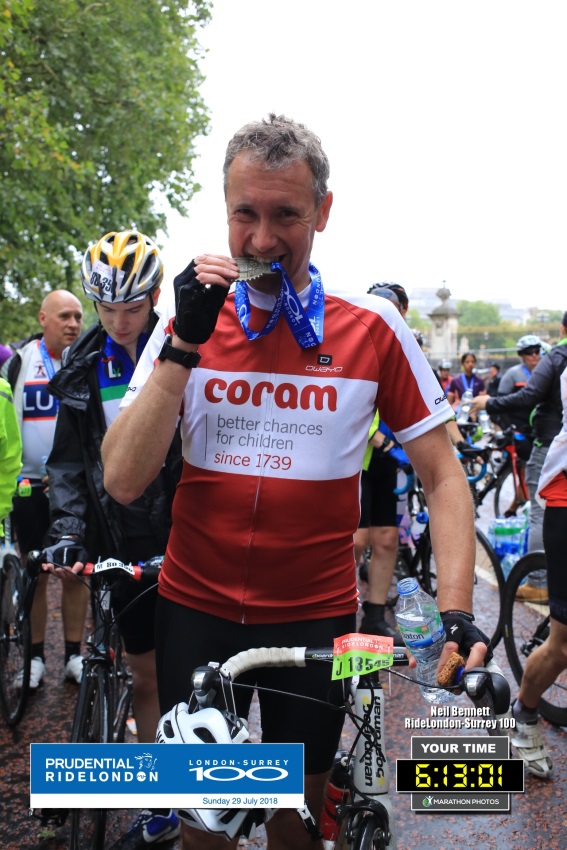 The weather may have been miserable, but Team Coram's spirits were high as they cycled for better chances for children, raising over £10,000!
Maitland CEO Neil Bennett said: "It was a privilege to ride for Coram, which does so much to help young people escape from hardship. The ride was a challenge, and the rain and wind made it tougher, but it was nothing compared to the challenges that millions of children face in their daily lives."
Congratulations to our cyclists and thank you so much – because of you we can continue to help some of the country's most vulnerable children, young people and families.
Feel inspired? Contact challengeyourself@coram.org.uk or enter the 2019 RideLondon ballot and choose to ride for Coram.