Supporters can share the image on social media through Coram's Facebook page here or via Twitter here.
The most recent figures demonstrate that children who enter care aged four wait 2 years and 10 months to be adopted – 10 months longer than those who enter care under the age of 1. The campaign, led by national information service, First4Adoption, is supported by many leading adoption groups, and emphasises the many positive features of adopting young children at any age.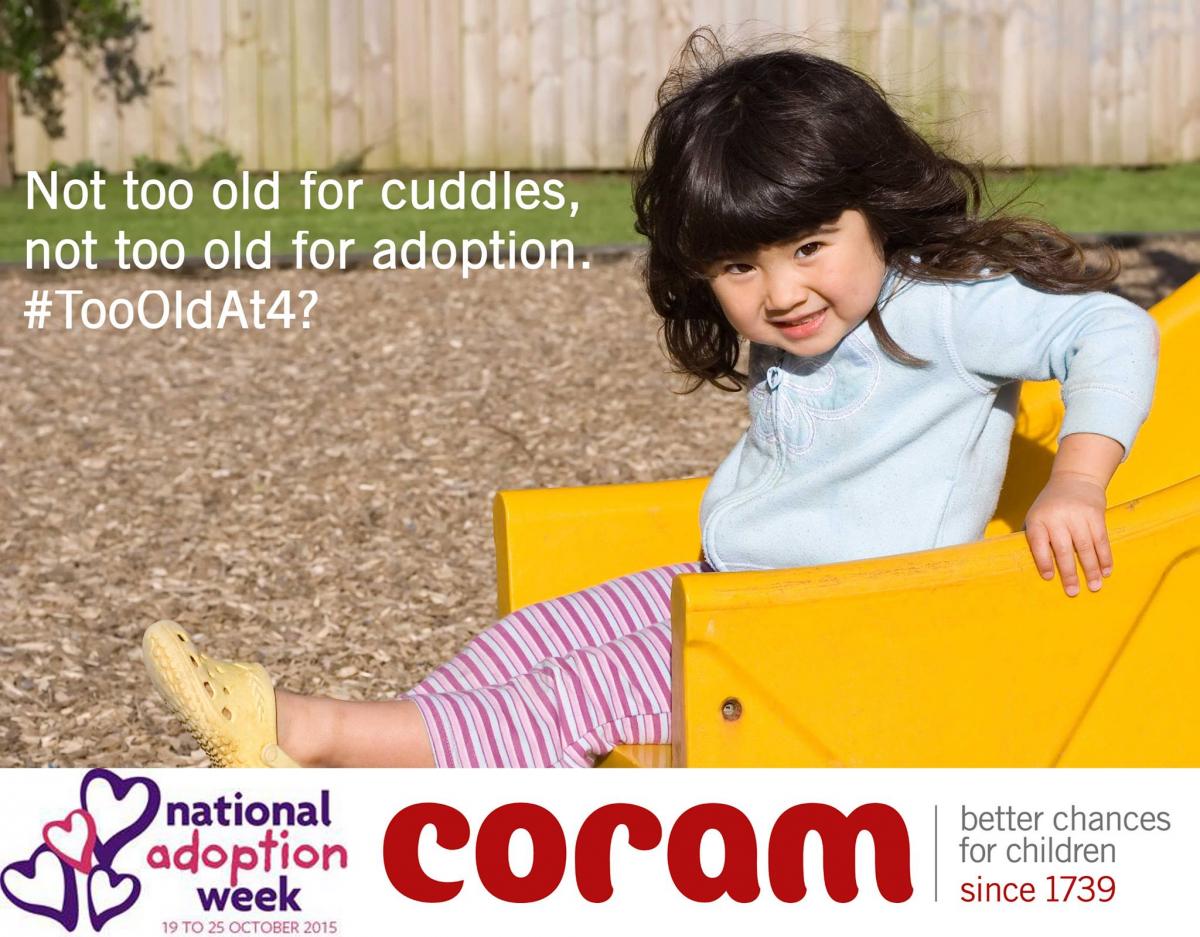 Sharing Coram's image will help spread the #TooOldAt4? campaign message across social media, helping raise awareness about the possibilities of adopting a child around the age of four.
Kate Summerside, Group Head of Communications for Coram, said:
"We're proud to be taking an active role in this year's National Adoption Week campaign, and are committed to encouraging more adoptive parents to consider children who are four and over.
"Spreading the word on social media will be crucial to the campaign's success, and we hope these infographics will be widely shared."
Useful links
Coram's message of support for National Adoption Week 2015