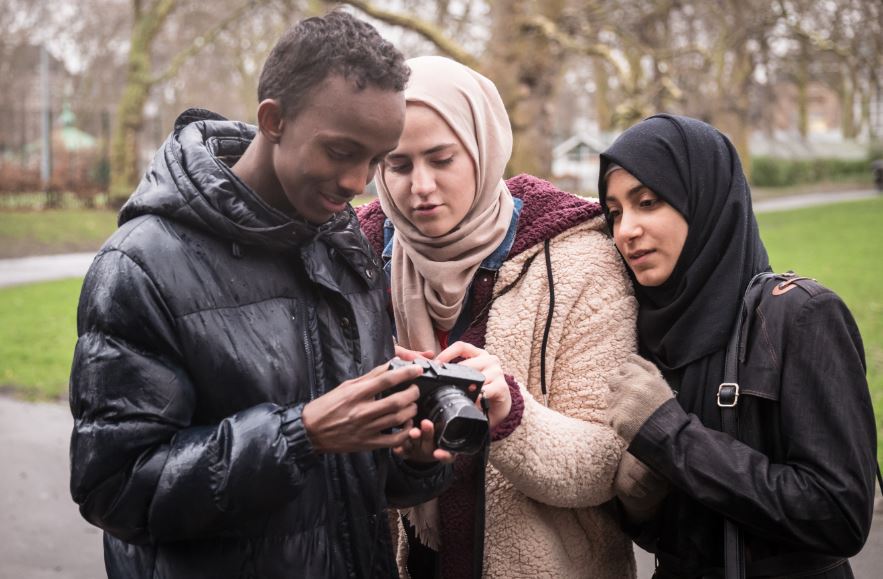 On 19 June, young people from Coram's Young Citizens programme are among the cast for Wherever I Lay My Head, a play chronicling the experiences of unaccompanied young refugees and migrants who travelled, or were trafficked, to the UK from areas of conflict.
Written by award-winning writer Jamila Gavin (whose work includes Coram Boy), and produced and performed by the National Youth Theatre, the performance explores the disruptive impact of trauma on the young people's lives, particularly on their ability to sleep. The performance is hosted at City Hall, London, by the Mayor's Young Londoners Peer Outreach team.
Also during the week, a new exhibition featuring inspirational photographs taken by members of Coram's Young Citizens programme will be showcased at the British Museum, as part of its Refugee Week activities.
The photographs, created with mentorship from professional photographer Arteh Odjidja, convey the young people's aspirations and demonstrate their desire to make a difference to their lives and the lives of others.
The photographs will be on display in the Clore Education Centre at the British Museum as part of its free programme of events, taking place 11am-4pm on 24 June. Several members of the Young Citizens programme will also be available at the museum between 12.30 and 2pm to discuss their photography.
To stay up to date on our activities during the week, follow us on Twitter, Facebook and Instagram using the hashtag #RefugeeWeek2018.