Today (24 January) sees the start of the spring leg of the Coram Shakespeare Schools Foundation (CSSF) 2022-23 Theatre Festival, the world's largest annual youth drama programme featuring thousands of children performing Shakespeare plays live in professional theatres across the UK.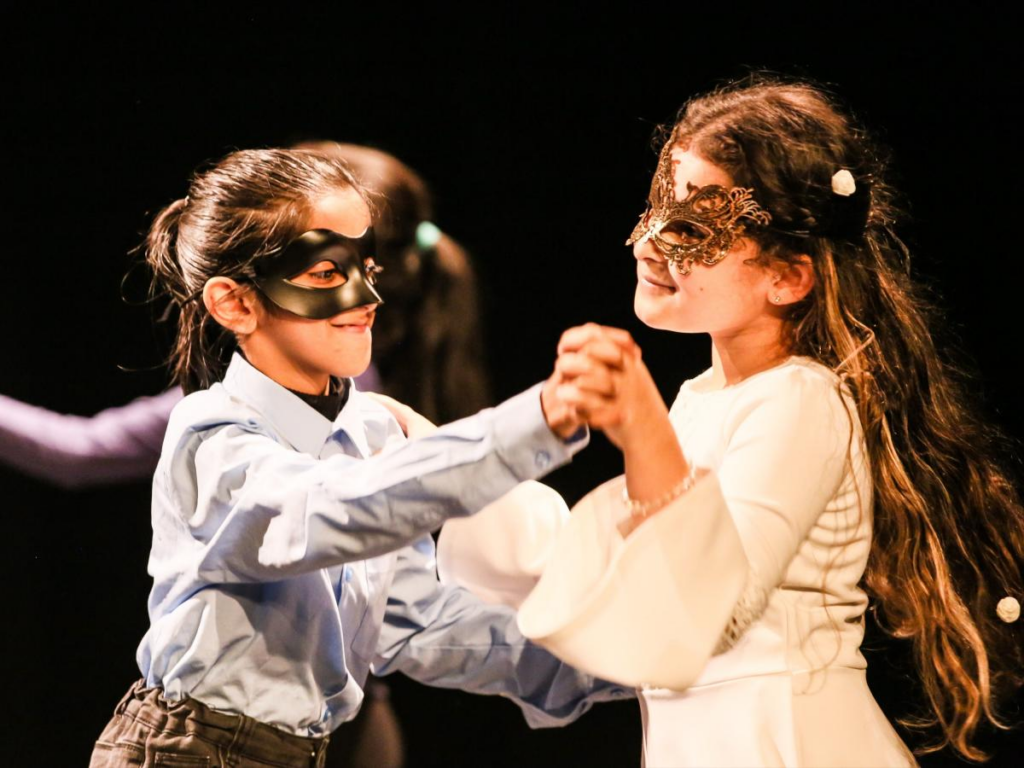 After a successful autumn term, the spring term of the Theatre Festival kicks off with performances at the Junction Theatre in Cambridge, the Rose Theatre in Kingston, the Tobacco Factory in Bristol and with children from all backgrounds and communities gaining vital access to the arts and a chance to shine.
As the cost of living crisis intensifies and the impact of the collapse in arts funding is felt, there are concerns that children from disadvantaged backgrounds are increasingly missing out on enriching extracurricular activities. CSSF believes that creative expression has a fundamental impact on children's essential skills and wellbeing and that every child should be entitled to participate in the arts.
The first school performances take place at the Cambridge Junction Theatre, followed by nearly 250 performances across the country between January and March, taking in the Greenwich Theatre in London, the Northern Stage in Newcastle, and the Contact Theatre in Manchester. See the CSSF website for full listings of the spring term performances.   
The Festival gives children the opportunity to work together to create modern-day interpretations of Shakespeare, exploring the full spectrum of life's emotion from killer kings to star-cross'd lovers. Over the past 23 years, the award-winning cultural education charity, has worked with over 300,000 primary, secondary and SEND pupils, as well as children in Pupil Referral Units (PRUs). CSSF's hands-on approach raises aspirations, encourages pupils to stretch themselves, and boosts vital life skills including confidence, organisation, resilience, empathy, teamwork and communication development.  
As well as helping children to thrive socially and emotionally, teachers who work with CSSF have also reported that participating in the Theatre Festival has had a positive impact across children's entire education with improvements in literacy, school attendance, behaviour, motivation and better engagement with the core curriculum.    
Mike Tucker, Head of CSSF, said: "As the deprivation gap in arts participation widens, the CSSF Theatre Festival offers an inclusive creative experience for young people at a time when many families are struggling to afford these activities. Arts opportunities provided through schools can be life changing for children from disadvantaged backgrounds. Shakespeare's stories are over 400 years old, but children discover that themes such as friendship, rivalry, triumph, and love are still so relevant today."
Actor and CSSF supporter Jan Ravens Said: "The impact of the project will extend far beyond today. Along the way, they become better problem solvers, creative thinkers and team players. I've seen for myself how Shakespeare and performance can raise children's confidence, resilience and ambition. And I know right now that children need these things more than ever."