The venture was founded by a group of keen female cyclists with the aim of encouraging more women on to their bikes. This year the number of ladies on the ride increased to 33 from the 21 who took part in last year's London to Paris ride.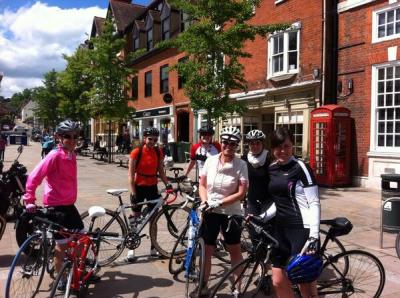 PedElle was inspired by CYCLE TO… who organise cycling events primarily for those who work in the property industry. Their events include CYCLE TO… MIPIM which sees cyclists from the property industry ride 1,500km from London to Cannes every March. PedElle was born when women taking part in this event noticed they were in the minority and created another ride to get more women on their bikes.
The money raised will primarily go to Coram who is the main beneficiary of PedElle and will contribute towards two of our vital programmes, Coram Adoption and Coram Life Education.
Coram runs one of the UK's most successful voluntary adoption services, dedicated to the needs of children in need of loving adoptive families who can provide the care and support they need. Coram Life Education reaches a further 800,000 school children every year helping them develop the skills they need to make healthier life choices.
Well done ladies!
To find out more about CYCLE TO… events email challengeyourself@coram.org.uk