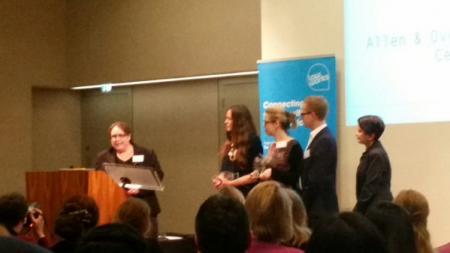 Working in collaboration with prominent law firms Allen and Overy and DLA Piper, the project provides vital legal support for children who were born in the UK but are struggling to obtain nationality.
A CCLC solicitor with expertise in this field supervises volunteers from our partner firms to provide full end-to-end legal support to these highly vulnerable young people, who would otherwise struggle to access their legal rights.
The project has already taken on approximately 30 cases since it began in February 2015, with over 60 solicitors receiving training by CCLC. The service has been successful and effective in helping at-risk young people to obtain legal status, allowing them to progress with their education, and giving their lives much-needed stability. CCLC are incredibly proud of this recognition of the project's achievements.
The project is funded by Unbound Philanthropy.