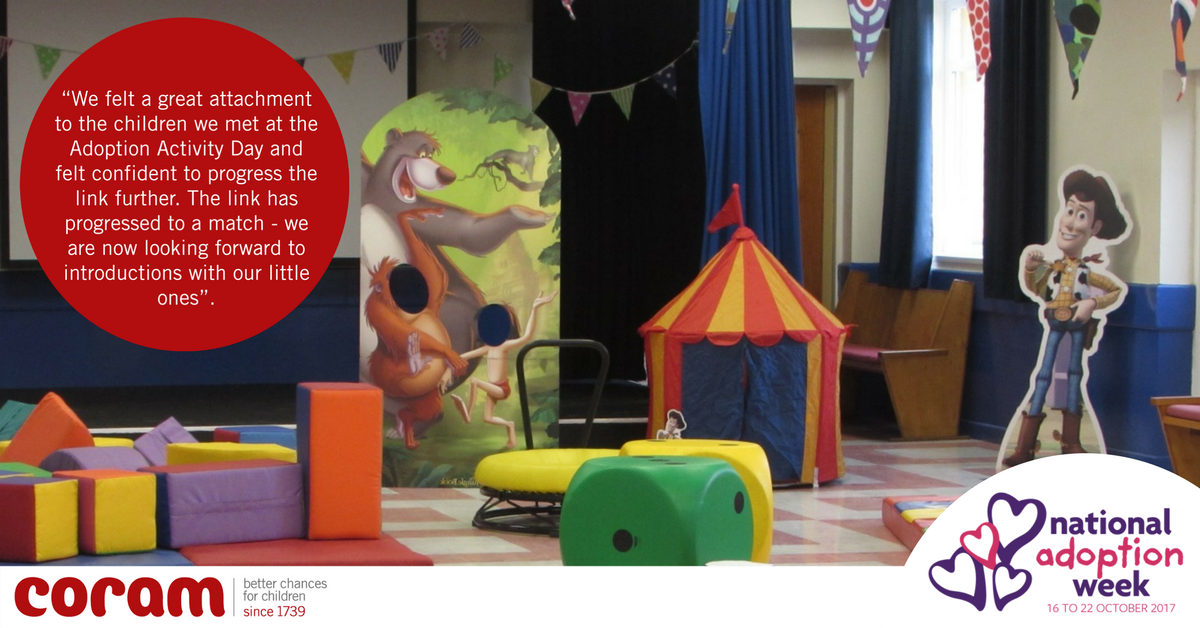 More than 300 children were adopted as result of attending our Adoption Activity Days last year. These days provide an opportunity to meet children waiting to be adopted and in particular can be helpful for children who often have been waiting longer, such as those in sibling groups.
Adoption Activity Days are successful in family finding as they allow you to interact with the children through fun and enjoyable activities, such as arts and crafts, sports and games, helping you establish that first important emotional connection.
They are delivered by our specialist team at accessible and child-friendly venues across England and considerable thought is spent preparing the social workers, foster carers, children and prospective adopters involved, with the emphasis always on the children having a fun and exciting day.
An adopter-to-be for two siblings, spoke about the usefulness her and her partner found after attending one of our Adoption Activity Days:
"We felt a great attachment to the children we came to see and felt confident to progress the link further. Luckily the social workers felt similarly and the link has progressed to a match — we are now looking forward to introductions with our little ones! We felt far more assured while preparing for the matching panel after having first met the children at the Activity Day. We can't recommend it to adopters highly enough."
Adoption Activity Days are a brilliant opportunity for you to meet a range of children who are waiting to be adopted. We have a number of dates coming up for Adoption Activity Days across the country, the next ones are in Berkshire on 4 November, in the Midlands on 11 November and West Yorkshire on 18 November.
If you are interested in attending a Coram Adoption Activity Day please speak to your social worker. Referrals are free of charge but you will need to be in at least Stage 2 of the assessment process with a positive recommendation from your social worker.
Useful Links: